TLR Global
To help eliminate the stigma associated with cyber security.
The Problem
TLR wants to educate and empower their customers about cyber security instead of using fear as a tactic. Unfortunately, fear is used by countless other experts in this industry, which confuses the end user about what solutions they really need. This leads customers to believing every cyber security firm is the same, whereas TLR wants to be seen as your partner - someone you can rely on for support and guidance when it comes to your cyber security needs.
The Result
Canny worked with TLR to reposition the way they are viewed in the industry. From their logo, to their branding messaging, to their content strategy, everything had to be focussed to emphasise how TLR empower customers from the front. We worked with TLR to de-stigmitise the 'fear' aspect, by staying clear of technical terms and jargon. This allows customers to fully understand what TLR offers, and invites them into the conversation instead of speaking 'at' them like other companies do.
Helpful content without any jargon
The thing about cyber security companies is that they always use long, technical terms that only they really understand. So if you're not a cyber security expert, the content won't make much sense to you, which makes it difficult to find the right solution for your needs.
That's why we create content for TLR that speaks directly to the end user, in a language they understand. This opens up the conversation so that the customer can navigate the right solution instead of it being forced upon them.
In turn, this gives them greater freedom and choice as they are in control of their own cyber security, albeit guided by a team of experts (TLR). From the outset, it was key that the content strategy we devised aligned with TLRs direct and honest approach.
All of the content we create is designed with the end user in mind, so that they can find the quickest solution to their problem.
Brand messaging that empowers the end user
The brand messaging we created for TLR strongly builds on the idea of empowering customers from the front.
By using statements such as "Shield Your Future," "Helping you become cyber offensive," and "Forward thinking cyber security, that empowers you" it puts the end user firmly in the driving seat.
Instead of being detached from their own cyber security needs and handing it over to a professional firm, customers are equipped with the tools they need to become cyber resilient.
This is a very powerful message as it positions TLR as your partner, rather than another faceless cyber security company who keeps you out of the loop.
TLR are on this journey with you, and they're committed to helping you protect your important assets for today, tomorrow, and beyond.
An easy-to-use, functional website
Like the content we produce, the TLR website is one that we continue to monitor and maintain as part of our ongoing partnership.
A core part of the new website design was making it clear and easy to navigate.
You'll notice that 'ease' is a common thread that runs throughout TLRs branding, content, and website, as we want to make a customers life as easy as possible as this encourages them to be more engaged in cyber security.
From finding the right answers on the blog, to finding the right service page, the whole user experience needs to be seamless.
This was achieved by carefully designing the website and making sure the information was easily accessible.
Similarly to the blog content, we kept the language straightforward and simple so that customers fully understood the different solutions on offer.
Leaf IT
"They took a difficult brief and delivered a fresh new brand that pushes boundaries and arms us with what we need to grow our business and expand into new markets."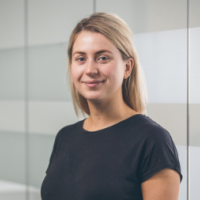 Rachael Weir
Marketing Manager
NTE
"The project has increased Channel Partner engagement and enhanced awareness of our services portfolio. Canny's work has been vital in supporting our strategic goals as we evolve as a company."
Emily Mason
Channel Marketing Manager
IHF
"Canny understood the need to work with like an extension of the team and reduced stress delivering a major transformational project. They've helped us take a big step forward in building our profile."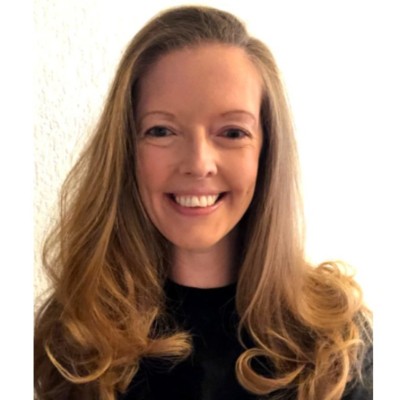 Katherine Bennett
Senior Communications Manager