X-Lab
Paving the future for a health-tech brand.
The Problem
Before engaging Canny, X-Lab was operating with two different brand identities. The first was for X-Lab the company, and the second was Labgnostic (a product they created and own). The main challenge was aligning both brands whilst allowing the product to retain its own identity. As leaders in healthcare, X-Lab wanted to put people at the forefront, creating a brand that emphasised the benefits whilst still feeling human and approachable.
The Result
We built a cohesive visual framework that retained core elements of Labgnostic whilst fitting it seamlessly under the master brand: X-Lab. Introducing a series of playful illustrations, benefit-driven copy, and impactful messaging statements, we created a brand that truly reflects their position in the industry. All of these elements were tied together in comprehensive brand guidelines which served as the foundation for any future design decisions.
Bringing a human element to the clinical world
We partnered with X-Lab to transform their visual communication by reestablishing the human element that sits at the core of the brand. Through a combination of illustrations and an inviting colour palette, we created a powerful identity that helps individuals feel connected and confident in the brand's commitment to their well-being.
The primary objective of the X-Lab website is to encourage people to reach out and discover the benefits of their services so this called for a complete redesign. Our task was to modernise the site and align it with their new visual identity.
Steering away from clinical stock photography
Brands in the healthcare space, tend to use clinical stock photography which fails to convey the people-focussed aspect of their offering.
These images feel cold and often fail to connect as they are too generic and often seen in multiple places across multiple businesses, completely removing the personal element.
Our approach gives new life to the brand as we introduced a series of playful illustrations that put the focus back on those that matter most: healthcare professionals and patients.
The new style is carried throughout and the bright colour palette exudes a sense of warmth, trust, and comfort. All of the illustrations convey a sense of approachability, helping individuals to feel at ease and confident in the brand's services.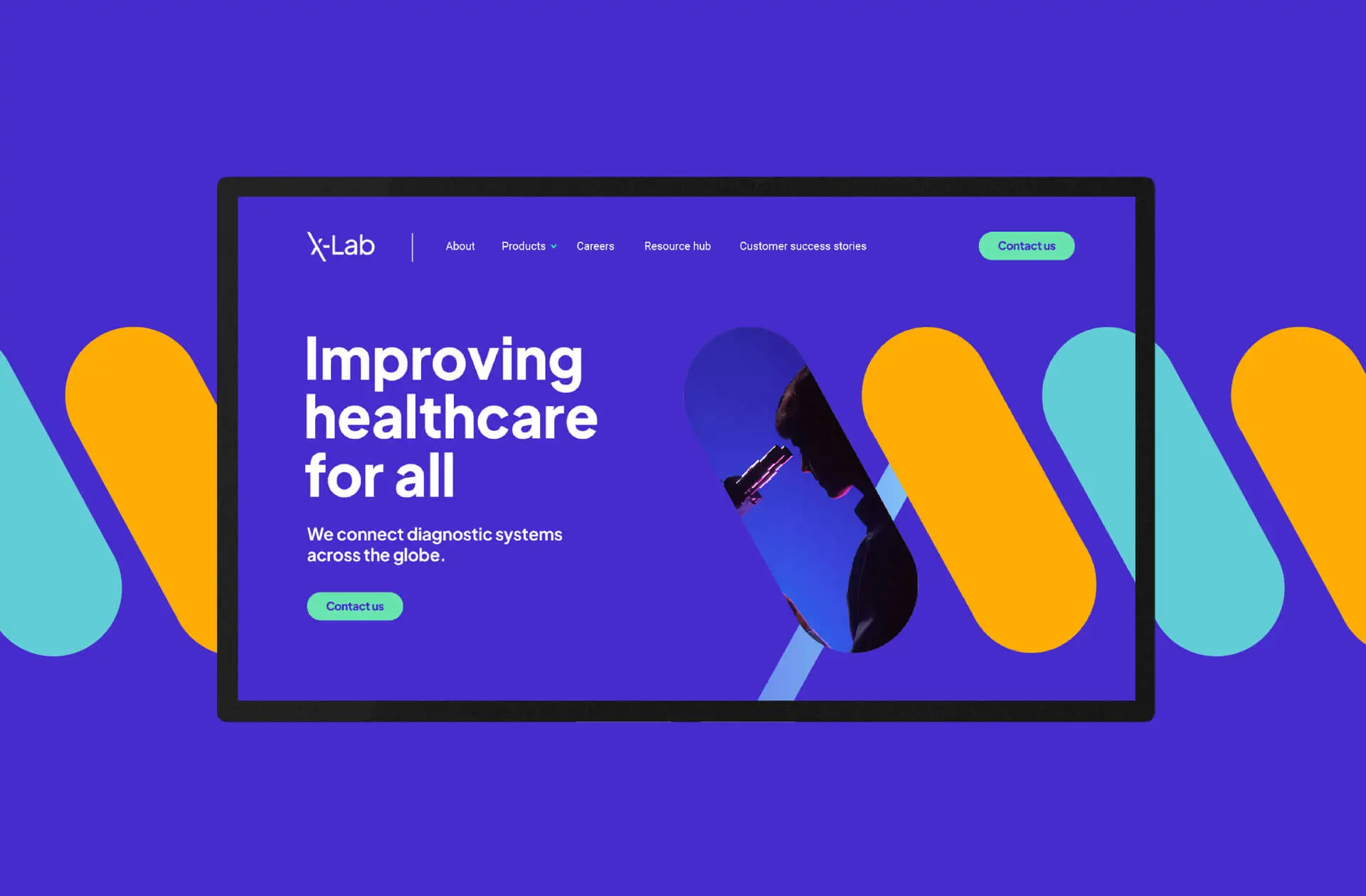 A website to reflect their new style
The main goal of the X-Lab website is to encourage people to get in touch to find out how they can benefit from the services. However, their old website was outdated and didn't reflect where the brand is positioned in the healthcare industry.
Their product, Labgnostic, is revolutionising the way diagnoses are made, yet their website was stuck in the past.
There was a clear misalignment between their service offering and their visual identity which is why it needed brought up to speed.
To combat this, we overhauled the website and crafted strong messaging statements such as 'World leaders in patient-first digital solutions' and 'Bridging the technology gap between labs' to demonstrate their impact on the industry.
Making the connection through website copy
When leads land on the X-Lab website, they need to understand exactly what X-Lab does and the benefits their technology can bring. This meant every piece of website copy had to be written in a clear and concise way, and emphasise the benefits of the services.
A key area of focus was emphasising how X-Lab improves outcomes for both professionals and patients.
This was weaved into all of the website copy, highling specific benefits such as faster turnaround times and more accurate results. By carefully crafting the website copy with the goals in mind, we solidified the offering of X-Lab and how they're transforming healthcare for all.
We also integrated Hubspot during this project which makes handling and nurturing marketing leads much easier.
Unifying separate brand identities
Operating with two brands caused too much confusion as they looked totally different which fractured the overall identity and weakened the brand image.
It appeared as though they had been created for two different purposes with separate visual directions. They needed brought into alignment to create a cohesive system.
Despite the disconnect, X-Lab liked the concept of each, so we retained the core elements of both brands but aligned them so that they suited their new messaging and direction.
We also created comprehensive brand guidelines that detail the X-Lab and Labgnostic brand identity so that there is no room for error or ambiguity.
A framework for growth
We equipped X-Lab with all of the necessary tools they need to succeed, from an optimised website that effectively communicates their core offerings, to an extensive portfolio of branded collateral. This cohesive approach ensures that X-Lab stands out in the health-tech space, positioning them as an industry leader.
By establishing a robust visual framework and guideline, we have created consistency across X-Lab's multi-brand structure. This framework serves as a solid foundation for future growth, propelling them confidently into the future.
Leaf IT
"They took a difficult brief and delivered a fresh new brand that pushes boundaries and arms us with what we need to grow our business and expand into new markets."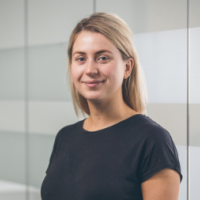 Rachael Weir
Marketing Manager
NTE
"The project has increased Channel Partner engagement and enhanced awareness of our services portfolio. Canny's work has been vital in supporting our strategic goals as we evolve as a company."
Emily Mason
Channel Marketing Manager
IHF
"Canny understood the need to work with like an extension of the team and reduced stress delivering a major transformational project. They've helped us take a big step forward in building our profile."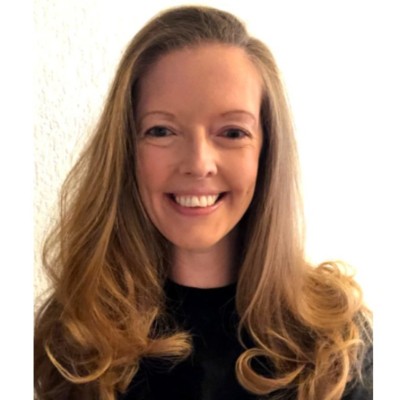 Katherine Bennett
Senior Communications Manager