A well-crafted SEO brief helps you navigate the challenging landscape of search engine optimisation.
It is the first crucial step towards ensuring your chosen agency or anyone writing your content for the matter, is aligned with your specific goals and objectives.
Instead of your chosen agency 'assuming' they know what you want, this document guides the entire project ensuring the end result lives up to your expectations.
The SEO Brief Template
An SEO brief template is a very valuable resource as it tells your chosen agency everything they need to know about y...
Think of your SEO brief as a roadmap that provides anyone working on your content with the essential information they need to propel your online presence.
Whether that's through a targeted content strategy, keyword optimisation, link building strategies, or technical website improvements this ensures everyone is working towards the same goal – improving your website's visibility and performance in search engine results pages (SERPs).
Your brief covers your company's goals, target audience, and unique selling points while addressing the unique challenges and opportunities within your industry.
View post as your complete guide to writing an effective SEO brief, and we've even thrown in a free SEO template for you to follow.
Let's get started.
What Is an SEO Brief?
An SEO brief is a document that outlines the goals, objectives, and expectations for an SEO project.
Its purpose is to facilitate clear communication between a client and an SEO agency or an in-house SEO team.
This is a critical document, as without it, different parties can have different ideas of what is expected. For example, a client might want to increase website traffic, whereas the SEO agency might be prioritising improving organic search ranking.
This shows a miscommunication and misalignment of the end goal which could lead to frustration.
Unless you're planning on managing and executing your own SEO efforts, you need to create a detailed SEO brief to avoid scenarios like this.
Taking the time to craft your SEO brief will ensure that anyone working on your project can read it and understand what is required and what the deliverables are. It removes ambiguity and provides a clear foundation for everyone involved, giving you peace of mind that the end result will be successful.

Why Write an SEO Brief?
A good SEO brief would include all of the necessary detail needed to execute an SEO campaign, regardless of who is working on it.
It should set the direction for all parties involved so that they can produce the best results.
Other reasons to write an SEO brief include:
Resolving miscommunication
‍
As the client, you might feel frustrated when a piece of content comes back from your SEO agency and it doesn't meet the requirements.
Perhaps it's targeting the wrong keywords, or the topic isn't something your audience would be interested in, or maybe it's driving readers towards the wrong call-to-action (CTA).
Similarly however, your chosen agency might be frustrated as revising this piece of content creates more work due to miscommunication from the start.
SEO briefs can put an end to this frustration from both sides and align both parties instead of the dreaded back-and-forth.
Scale up your content production
‍
SEO briefs can help teams create content output at scale with consistent results.
Thanks to full alignment with campaign goals and project specifics, anyone writing your content is set up for high-quality content production.
Essentially, it empowers your team and your chosen agency with the information, direction, and context they need to create SEO campaigns that drive meaningful results.
This not only saves time and resources but also improves the overall effectiveness of the SEO strategy as everyone understands what it requires.
Eliminate scope creep
‍
To ensure clients are getting the most out of their investment in SEO, writers and SEO agencies need to produce content on time, on strategy, and within budget.
However, it can be easy for projects to grow arms and legs with clients expecting more deliverables or SEO agencies doing what they think is best, which can affect the final cost of the project.
This is where SEO briefs come in useful as they detail the requirements of the project in full so that both parties understand the scope. This reduces the temptation for either party to start adding extra things into the project as there's a clear expectation and timeline to follow.
Who Writes an SEO Brief?
Usually the responsibility for writing an SEO brief falls on the marketing team or a dedicated digital marketing specialist.
This might include:
Digital marketing manager: This role often oversees the digital marketing strategy, including SEO.
Content team: If the SEO brief is focused on content optimisation, the content manager or content team may be responsible for creating the brief.
SEO team: SEO specialists or SEO team members have the expertise needed to outline specific SEO strategies and requirements.
Marketing director or CMO: In smaller companies the marketing director CMO may take on the responsibility of creating the SEO brief.
Don't worry if you don't have every part of your SEO brief nailed down.
A good SEO agency will be able to help tighten your brief so that your project stays on track.
By being selective and choosing the right agency, they should be engaged enough to be dissecting your brief and asking you thoughtful questions.
It's important to note that a SEO brief isn't the finished article.
You're in a partnership with your chosen agency and it's about working with them to create the best results. You need to trust them and the value that they're bringing to the project.

What Should Be Included In an SEO Brief?
Now you know why an SEO brief is important, and who should write it, what exactly should you include in your SEO brief?
An effective SEO brief should include:
Company Overview
The Problem You're Facing
Goals and Objectives
Competitor Information
Your Target Audience and Market
Brand Tone of Voice
Content Strategy
Keyword Suggestions
Topic Suggestions
Content Length
Internal and External Links
On-page SEO Requirements
Off-page SEO Requirements
Local SEO
User Experience (UX) Enhancement
Project Specific Information
Project Timescales
Project Budget
Contact Information
How the Project will Be Awarded
Required Response
Let's look at these sections in more detail to identify how they fit into your brief and what should be included in each.
Company Overview
Provide a brief description of your company, including your industry, history, and unique selling points.
This gives the agency some sort of background as even if they've worked with clients in your field in the past, you can't just assume they 'know' your business.
Even if they have had good luck on your website before chatting to you, they'll never be able to obtain the same level of information.
So be specific about your company, and provide a solid overview of what you do and why.
To get you started, here's 4 key questions that you should have the answers to:
What do you do and how do you make your money?
How do customers currently buy from your business?
What makes your business different from its competitors?
Why do you do what you do?
Every successful SEO project relies on all parties having a crystal clear understanding of the company they're working with and the sector they're working in.
Goals and Objectives
Clearly outline your SEO objectives and goals.
For example, do you want to:
Increase organic traffic?
Improve rankings for specific keywords?
Boost conversions?
Or achieve other specific outcomes?
This information is key for your chosen agency or anyone working on your project as it gives them a direction so they know where to focus their time and resources.
Let's say you identify the primary goal as being to boost conversions.
Armed with this information, your chosen agency might start implementing strategies such as A/B testing, checking mobile responsiveness, landing page improvements, and user experience enhancements to support this goal.
However, if you identified increasing organic traffic as the primary goal then your chosen agency might prioritise tactics such as keyword optimisation, link-building strategies, and technical SEO improvements to drive more visitors to your website.
Having a clearly defined goal in your SEO brief ensures that your chosen agency can align their efforts and allocate their resources effectively.
Your Target Audience and Market
It's vital that both you and your SEO agency have a clear picture of what your target audience looks like.
These are the people buying your product or service so every campaign needs to be speaking to their intent.
We love asking the following questions:
What are your customer's values/what do they care about?
What do you want them to care about?
Why should they care?
Why don't they care?
Why would they be loyal to your business?
Why would they avoid your business?
If you're struggling to define your target audience, the below infographic will help:
Competitor Information
Your chosen SEO agency will work with many different clients, so don't assume they know your competitive landscape inside out.
As mentioned above, even if they have worked with clients in your sector before, every company is different and has their own place in the market. This includes their own list of competitors as every brand is up against someone.
Even the most established brands (we're all familiar with the Coca-Cola vs Pepsi battle) will have competitors who they want to outshine.
It's crucial that your chosen agency knows who these competing companies are as there might be opportunities here that you can take advantage of.
For example:
Do they rank for certain terms that you don't?
Do they have blogs dedicated to industry topics that you don't?
Do they have a stronger backlink profile?
All of this information is highly valuable and can help your chosen SEO agency maximise opportunities.
Tone of Voice
When briefing your SEO agency, it's important to convey your brand's distinctive tone of voice effectively.
Is your brand characterised by a professional and expert approach?
Or is it more light-hearted and humorous?
Defining your brand's tone of voice can be done using a set of adjectives that paint a clear picture for anyone working on your SEO project. It's important to recognise that the tone you choose is very important as this has to be synonymous with your brand.
For example on the Canny site, if we were thinking of language to use for a snappy CTA that drives people to get in touch, we might say something like 'Let's talk. We don't bite!'
And that's because our brand tone of voice is purposefully friendly, approachable, and we write the way we speak.
However, if you worked in a corporate environment and you wanted to be perceived as serious and professional, your CTA might simply read 'Get in touch.'
When deciding your brand's tone of voice, follow this process:
Keyword Suggestions
‍Including keyword suggestions in your SEO brief give your chosen agency an understanding of what terms you'd like to rank for.For example, if you were a property recruitment company, you might want to rank for:
Best recruitment company
Property recruitment company
Property recruitment company [insert location]
Property jobs
Property jobs [insert location]
You get the idea. All of these target keywords are relevant to your audience and will help draw the right traffic to your site.
When listing out some keyword suggestions, try to include a mixture of seed keywords and long-tail keywords.
Seed keywords: These are general keywords that have high search volume but are highly competitive.
Long tail keywords: These keywords are specific, have lower search volume, and are less competitive but can attract more targeted traffic.
By including keyword suggestions within your SEO brief, your agency knows where to focus their time and effort.
Topic Suggestions
‍
You need to give your chosen agency an idea of what topics you think your audience would be interested in. Obviously it's their job to look into these topics to make sure they're viable and that there's a demand for them too.
However, providing them with a list of suggestions acts as a good starting point, then from that point onwards, they can carry out their own research and start crafting a focussed, optimised content strategy.
To start with, think about the types of things your audience usually asks for. What type of enquiries do your sales or customer service team get? What are people engaging with on social media? Do they leave any comments about the areas of your product/ service they're most unsure of?
All of these insights can help you list out topic suggestions as there is obviously a demand for this from your audience. Also look into what your competitors are doing as this could give you ideas for topics to write about on your own website.
Content Length
‍In terms of content length, it really depends on what you're writing and the purpose of it. For example, if you're writing an in-depth blog post on an expert niche topic, then it needs to be a longer read.
However, if you're instructing your agency to write your website copy then the length of this would vary depending on the page. For instance, you might need a one-line hero statement, a short and snappy call-to-action, and some supporting copy for a 'who we work with' page.
It really depends on the nature of the project and how the content can be best placed for that specific platform.
Essentially, there is no 'set rule' for content length as long as you're providing your audience with value.
Adding an extra 500 words to a blog post for instance, instant necessarily going to mean it performs any better in organic search, if you're including a load of fluff. If however, you're adding 500 words of fresh, valuable content that hasn't been covered elsewhere in the blog, then you could definitely improve its performance in search results.
Think about the specific SEO project at hand, and decide on your content length from there.
Internal and External Links
‍
Should there be links to other articles, or to certain pages or products? List them here so your chosen SEO agency can shape the content around it.
For example, if you want to drive more traffic towards a resource page, your chosen agency can include this in blog posts. This increases the likelihood of readers taking the desired action and clicking through to access your resources.
Similarly if you're wanting to drive more traffic towards a specific product, your SEO agency could build content around this product and seamlessly integrate links into the copy so that people click through to it.
Internally linking is crucial on your website and helps users navigate through your content. External links are equally as important as they contribute to the credibility of your content and enhance the user experience by linking out to reputable websites.
Internal links: Links that connect one page to another within the same website or domain.
External links: Links that connect one page on a website to a different website or domain.
On-page SEO Requirements
Including specific details about on-page SEO requirements help shape your website's structure, content strategy, and technical improvements to guide whoever is working on your project.
On-page SEO requirements could include:
Keyword optimisation
Meta tags
Meta descriptions
Header tags
Alt text
Internal and external linking
Moreover, specifying these on-page SEO requirements helps reduce the likelihood of any misunderstandings or misaligned efforts (which we spoke about earlier in this blood), which leads to a smoother and more effective SEO campaign.

Off-page SEO Requirements
Include details about any off-page SEO requirements including link-building objectives, outreach methods, and backlink strategies.
For example when it comes to your link-building goals, outline the number of backlinks you want to secure and when you hope to reach these targets. Whether it's building links to certain landing pages, blog posts, or product pages, a robust link-building strategy forms the foundation of an effective off-page SEO approach.
By providing your chosen agency with insights into your off-page SEO strategy, they can start to improve your website's authority and credibility online.
Local SEO
If your business serves a local audience, provide details about your local SEO goals and what you want to achieve with it.
For example, do you want your business to show up on Google Maps when people search for services like yours in your area? Or maybe you want to get good reviews from local customers online.
By giving your chosen agency these details, they'll know exactly how to make your business more visible to local customers, which can lead to more business from your local community.
Content Strategy
Including information about your content strategy in your SEO brief ensures that your SEO efforts are closely aligned with your content creation goals.
By specifying the types of content you want to create, such as blog posts, videos, or infographics, and outlining the topics you want to cover (see section about topic suggestions above), you enable your team to focus their efforts on producing valuable and relevant content.
This serves a dual purpose: it not only attracts organic traffic from search engines but also engages your target audience. Engaged visitors are more likely to stay on your site, explore your offerings, and become customers.
Furthermore, by highlighting any existing content that requires optimisation or a refresh, you ensure that your SEO strategy covers both new and existing content, maximising its effectiveness.
User Experience (UX) Enhancement
Mobile optimisation, fast page load times, intuitive site navigation, and mobile responsiveness should be outlined as key expectations in your SEO brief.
You should also consider mentioning accessibility requirements for inclusivity to appeal to all types of audiences, and express your willingness to A/B testing for continuous improvement.
Finally, if improving conversion rates is a goal, make it clear and request that your chosen agency, or anyone working on your SEO campaigns, assess and optimise the conversion process.
The Problem You're Facing
Outlining the problems you're facing in an SEO brief provides context for your SEO agency.
It helps them understand the specific issues that need to be addressed, allowing them to tailor their strategies accordingly. This ensures that the SEO efforts are not only aligned with your goals but also directly target the areas that require improvement, leading to more effective and efficient SEO campaigns.
For example you could say:
"Our website has experienced a significant drop in organic traffic over the past six months. Despite our ongoing content efforts and backlink building, we have seen a decline in organic search visibility. This is impacting our lead generation and sales, and we're concerned about losing our competitive edge in the industry."
Project Specific Information
Clarify the objective of the SEO campaign within your SEO brief.
Is the aim to develop a valuable resource to attract leads at an advanced stage of the purchasing journey?
Or
Do you intend to provide educational content without overly selling your product or service?
Regardless of the approach, it's vital to ensure that your chosen agency fully understands the campaign's intended goal and how they should promote your offering to optimise the content effectively. This helps maintain consistency in conveying your message and aligning it with your overarching project objectives.\

Project Timescales
Including project timelines and milestones within your SEO brief is essential to ensure a well-coordinated campaign.
You must provide your SEO agency with a clear roadmap of what lies ahead throughout the project's journey including details such as meetings, revision cycles, and the final delivery date.
By highlighting meeting dates and checkpoints, it allows your agency to prepare and participate in meetings related to content strategies, keyword optimisation, and performance tracking.
Moreover, outlining revision cycles and deadlines helps your agency manage their time effectively and prioritise tasks in terms of what's due and when.
Furthermore, the final delivery date serves as a target to work toward, giving your agency a sense of purpose and urgency, ensuring the deliverables meet with the campaign's goals and objectives.
Project Budget
You have a call with an SEO agency. You introduce yourself and briefly discuss what you're after. And then you send over the SEO brief you've toiled over.
It contains every detail about your campaign requirements including your target audience, tone of voice, and your timescales.
But, no budget information.
Your SEO agency reads through it and comes back with a proposal.
It's double the budget you've been allocated. You've lost hours of your time – and so has the agency who put the proposal together.
By being clear with your budget early on, you can make sure everyone is on the same page right from the get go.
Contact Information
There always needs to be a lead point of contact in any SEO campaign.
You need one voice of reason that can be used to add balance to the discussions and go between both the agency and the company. You need a project lead and a good point of contact for the campaign.
In this case, it's most likely a member of the content team or an SEO specialist.
Clearly listing out the contact details of the project contact, as well as the best time and way to get hold of them will help things run a lot smoother.
How the Project will Be Awarded
Often, there are several elements at play:
Cost/value for money
Quality of work
Previous experience
Alignment to the SEO brief
Suitability of the agency
There are any number of factors you could use to judge the responses.
It's normal to write into your SEO brief, the percentage and weighting of each of the awarding criteria.
Required Response
It's simply a case of listing out what you expect to receive back.
Perhaps this is as simple as:
A written response to the brief
Examples of relevant work
Testimonials from happy clients
Tell them how to submit their proposal, what to include, by when, and you're all set.
Reach Out to SEO Agencies
Now that you've learned how to write an SEO brief, it's time to start reaching out to SEO or content marketing agencies.
If you're still not sure on how to find an SEO agency, you could contact us to discuss your project.
So, it's time to get the process started!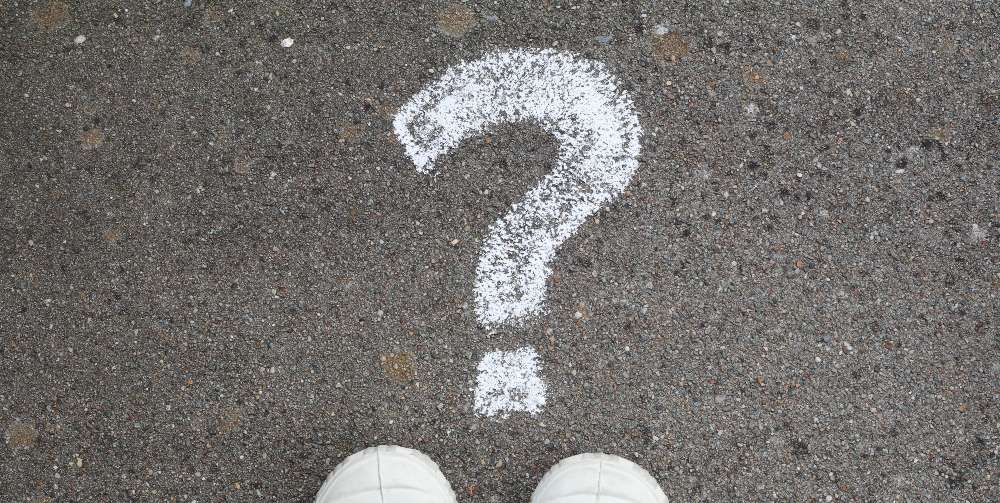 SEO Brief FAQs
Let's look at some frequently asked questions relating to SEO briefs.
How to Write an SEO Brief (With Free SEO Brief Template)
How confident do you now feel writing your own SEO brief? And have you downloaded our free SEO brief template?
As discussed in this blog, the importance of a solid SEO brief cannot be overstated.
Without this document, anyone working on your SEO activity is left to their own devices which can lead to miscommunication, misunderstanding, and a misalignment between what is produced and what you had expected.
By taking the time to document your requirements and following the process outlined in this blog, you can be confident that you've crafted a robust SEO brief that anyone can read and understand.
At Canny we love finding ways to help our clients improve their SEO efforts to excel their online presence. Whether that's through strategic website copy, a targetted content strategy, or an SEO audit that reports your current performance and areas of improvement, we help our clients succeed. To find out more about it, get in touch with our team!