B2B marketing automation makes life easier for everyone on the marketing team. And there's nothing better than making your life easier.
But, robots, computer systems, and the idea of handing over your marketing tasks and tactics to "the machine" might still scare the hell out of you.
I think we can speak for everyone when I say that going back now (as in going back to a pre-automated life) isn't likely to happen anytime soon. B2B marketers around the globe know this first hand.
The marketing game has changed, and it's been this way for a while.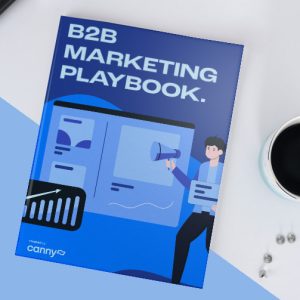 B2B Marketing Playbook
B2B marketing can be an absolute minefield as you need to convince other companies that your product/ service is worth in...
No longer do B2B marketers need to segment email audiences by hand, or manually post content to social media. All you need now is a trusty marketing automation platform that you can put to use, to take care of it for you!
From email marketing to onboarding to automating website chat, there's not a lot of things that you can't automate.
We're going to talk about the benefits of B2B automation, what marketing automations platforms are worth checking out, and show you practical examples of how you can use them.
This is your complete guide to B2B marketing automation, let's kick things off with a definition.
What is B2B Marketing Automation?
Defining what B2B marketing automation is can be difficult as it's constantly evolving. What it's used for today could be different in the next few years.
It's all very exciting.
Okay, definition time:
Marketing automation refers to the use of software or tools to automate certain marketing tasks; tasks that typically take the most time to complete; tasks that might not have as much weight compared to other parts of the work.
Take talking to customers in a web chat, for example.
To some marketers, sitting down and responding to these individuals takes way too much time when they'd much rather focus on other aspects of the role, like coming up with an exciting new strategy, or creating ads for Facebook.
Automating this process is but one example of how technology has changed things for marketers. Practically everything a marketer does these days – outside of a few glaring omissions (such as creative writing) – can be handled by a machine.
Is this scary?
Not really.
At least, until robots can start writing creatively (in which case I'd be out of a job).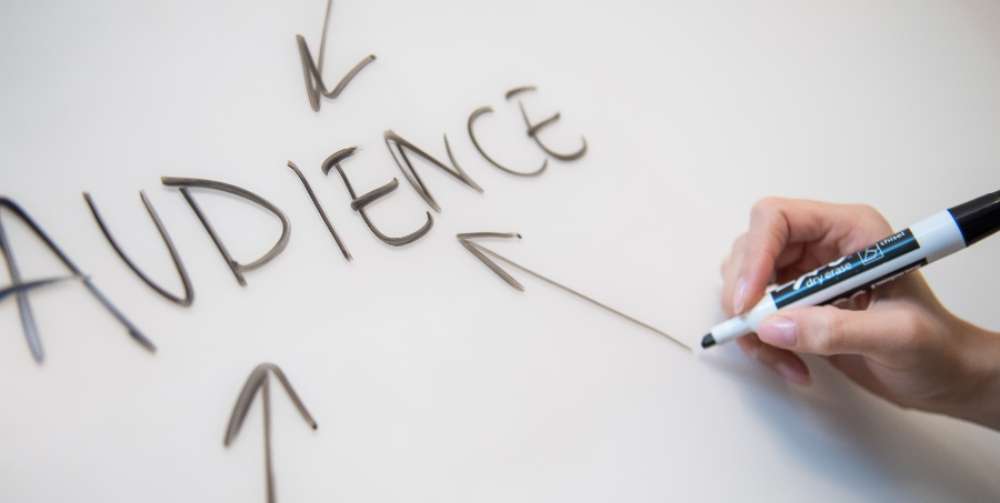 B2B Marketing Automation: Why Knowing Your Funnel is Important
It goes without saying that understanding your business' marketing funnel is a requirement for any marketer that does their job well.
But what does this have to do with automating certain aspects of your marketing?
It helps as you should be looking to implement these systems at varying stages of your buyer's journey.
Everything you need to put in place needs to be with purpose in order to maximise its effectiveness, essentially. Implementing the right automations at the right stages can help you connect with your customers in a way your competitors can't.
As a byproduct of that, doing so will also help members of your marketing team double-down on the things you know that work.
For example:
Automating email marketing through its own sequence has been known to attract an incredible amount of leads; it's also very good at retaining customers once they've taken that leap.
An email marketing platform like ActiveCampaign is great for this!
Examples of Marketing Automation
As we touched on above, B2B marketers have the power to automate a variety of processes within a company.
We've already mentioned a few of them, albeit briefly, such as segmenting email marketing groups and scheduling social media posts ahead of time.
Still, there's a lot more to automation than that, which we'll prove in this section as we look at some examples of what you can automate.
We've put this list in alphabetical order for the sake of simplicity, starting with automating web chat.
Automated Web Chat
This is, arguably, where most of you will have come across automation in its clearest form. Automated web chat – or 'chatbots' as some might refer to them as – are used by practically every major company in the world, and with good reason.
Chatbots can do just about everything, thus saving your team a hell of a lot of time. Especially when it comes to the wave of frequently asked questions that come your way on a frequent basis.
60% of millennials have used chatbots, with 70% of that number claiming to have had a positive experience.
– Forbes
A website chatbot acts as a sort of concierge for people visiting your site; they provide support that encourages visitors to stick around and become leads. Common questions can be answered quickly and effectively thanks to these bots.
We've come a long way from the early days of chatbots.
It's getting tougher and tougher to decipher which is a bot, and which is a human.
Again, scary for some, but for savvy marketers looking to save time performing remedial tasks?
They're a godsend.
Here are but a few examples of the various automated channels you currently have available at the moment:
Automated Reminders/Scheduling
Sometimes, the support you need is simple.
A simple reminder here and there can go a long way in keeping you sharp, and ensuring that nothing is ever missed.
An automated calendar is great for this.
Linking this calendar with other forms of automation can help make doing things such as book meetings a hell of a lot easier too. This is more than ideal for remote teams that have multiple meetings within a single day.
There's a bunch of ways you can do this, but we find that pairing Google Calendar with the platform Calendly works great. Notifications on Google Calendar then make sure that we never miss a thing.
I'm going to keep saying this – so forgive me if I start sounding like a broken record, but there's more than one way to do it.
For example, you could create an account on Smartsheet and simply manage everything within the one platform.
The way you manage your automated workflows is entirely up to you. We'll introduce you to some great marketing automation software to help later in this post!
Email Marketing and Lead Nurturing
Lead nurturing is very important for marketers. After all, a lead is simply a lead unless you do something about helping them throughout their journey.
If we can use an analogy for a second:
Getting them in the door is the easy part, it's getting them to visit other rooms in the house that's the hard part.
Lead nurturing is so often paired with things like email marketing and telemarketing as the content offered can be personalised a lot more efficiently. It's also a lot easier to track when it comes to data and metrics.
One multi-step email sequence that sends prospects the right content at the right time has been known to have a much higher success rate than other forms of marketing. And we have the proof to prove it:
According to a report by Campaign Monitor, marketers who use segmented campaigns noted as much as a 760% increase in revenue.
How could anyone ignore a stat like that?
Keeping on top of prospects and segmenting them can be a mountain to climb if you have thousands of subscribers. And how do you even know how to segment them? It's not like there's a way to have all of this done for you at the click of a few buttons.
Oh, wait, there is…
Using marketing automation allows you to automate lead scoring, manage email marketing campaigns, and track customer behaviours, all within the same platform!
Lead Scoring
We should probably talk about lead scoring now since we mentioned it in the previous section.
For those not in the know – or marketers that need a bit of a refresher – lead scoring is the process of ranking the sales-readiness of a lead using a specific methodology.
Assigning a number to leads makes them a lot easier to track and categorise, allowing you to put the right content in front of them to move them to the next stage of your funnel.
Like segmenting your email subscribers, lead scoring can take time; too much time in the grand scheme of marketing things.
Once again, this is where automation comes into play.
To automate, simply work out what lead scoring model you'd like to put in place and then apply the relevant automations. These automations will then begin to assign points automatically based on certain actions.
Actions could include:
Clicking a link
Checking out pages on your site
Total website visits
Social media interactions
Onboarding New Customers
Generating and converting leads is but only one part of the marketing equation. In some instances, an onboarding process is required to give customers a better understanding of how your product or service works.
This is almost always the case for Software as a Service (SaaS) companies, as customers might not know how to fully utilise their offering.
Automating certain processes can help ease this transition, train users up, and even highlight other ways to use your service to ensure that they are taking full advantage of working with you.
This is an underrated aspect of B2B marketing automation, and one that often flies under the radar compared to some of its other uses.
Sending timely step-by-step emails is one of the best ways to go about doing this.
These reminders ensure that A) your customers understand how to use your platform, and B) they know you care about them getting the most out of it.
You might already have video tutorials, presentations, and other resources ready to use already. But you can share this content a lot easier via email. After all, not every customer will find this information naturally online.
Reduce Churn Rate
Reducing your churn rate is another difficult one to keep on top of without the help of certain automation tools.
Marketers typically utilise a net promoter score (NPS) to keep an eye on churn rate, measuring things like loyalty, satisfaction, and enthusiasm with a company. This score asks a very simple question, that being:
"On a scale of 0 to 10, how likely are you to recommend our product or service?"
A standard question from the outside looking in, but a turning point for B2B marketers should anyone give a low rating.
Sure, you could run NPS-focused campaigns, but why not do something different and integrate them into your other marketing automation flows and ask clients at key points during their journey?
That way, you'll avoid the drop-off and ensure that all leads are nurtured to the point of conversion, and beyond!
For example, you could set up a trigger:
Once delivery has been confirmed
After renewing their subscription
After one or multiple purchases
Or, after a customer has engaged with you
Triggering an email after any of these actions could make the difference between someone choosing to continue working with you, and someone choosing to go to a competitor.
This is why you need to utilise marketing automations.
With the right automations in place, you can minimise detractors quickly (anyone giving you between 0 to 6 in their response). To do this, you could offer these individuals a discount or a free demo to keep them interested.
And then at the other end of the scale, those that give you a 7-10 rating could be used as advocates for your brand. Taking their feedback and presenting it to others in the form of statistics could encourage other businesses to work with you.
Social Media Automation
The last B2B marketing automation example we want to look at is arguably the biggest benefactor.
Social media marketing can be a juggling act to get right, what with the number of channels your organisation might have, and how often you need to post/reply to comments and messages, etc.
All of these things you can automate with the right tools.
With LinkedIn, in particular, B2B marketers have the opportunity to do something pretty sweet.
Rather than casting a wide net of leads and looking to convert as many as possible, you could spend more time carefully selecting specific customers and businesses.
You can do this by sourcing these profiles and then integrating your CRM with your LinkedIn account. Through this account, you can follow up and nurture prospects that have the most amount of potential.
Utilising LinkedIn's Matched Audiences tool will come in real handy here when creating campaigns that target these prospects directly.
The Benefits of B2B Automation
According to one study, around 53% of business-to-business (B2B) companies currently leverage marketing automation, with a further 37% looking to implement it soon.
It's a number that increases with every passing year, and will continue to do so, guaranteed.
It will keep growing because of the benefits we're about to touch on, not to mention, just how many marketers currently utilise it themselves.
Besides, it's hard not to pay attention when your competitors are all using it and finding success from it.
In this section we are going to be looking at the benefits of marketing automation as a whole, starting with how it empowers your marketing team.
Empowers your Marketing Team
By empower, we aren't just talking about how much time they'll save by automating certain marketing processes, although that is one of the main benefits in its own right.
No, in this instance, empower is all about how B2B marketing automation makes your team a lot more focused, not to mention, competitive.
A single, joined-up system that acts as a single source of streamlined data is bound to equip everyone in the team with everything they need at any given time. This can help boost productivity, which can also help with morale.
Prioritise Leads
Aside from automating various lead nurturing processes, marketing automation software can also allow businesses to establish clear and measurable progress that separates poor leads from quality leads.
Determining the readiness of your prospects is so much easier when you automate as you can use existing data to measure and accurately predict outcomes.
Knowing how the majority of your prospects act/behave allows you to set up various processes, such as personalised emails, to reach out at the exact moment, thus increasing the effectiveness of your efforts, usually, without having to do a thing!
Other than set up the automations, obviously.
Creates Customer Loyalty
One of the main advantages of running and automating lead nurture campaigns is the fact that you actively create a crop of loyal customers who would rather work with you than going with someone else.
Which is no easy feat when it comes to other businesses.
But how do you get customers to be loyal to you?
Honestly, the easiest way to do it is by showing them that you care, and showing them that you "get them." According to SmallBizGenuis, 56% of customers stay loyal to brands which understand them through and through.
You can show you care by giving your leads the right kind of attention at the right time. Again, the content you offer depends entirely on what stage of the buyer's journey that prospect is at.
Customise Follow-Up
This is an underrated benefit.
B2B automation is very good at putting the power in the hands of marketers who can then customise how they automate based on customer behaviour.
For example, let's say a customer is reading about a broad category of products which indicates they are in the beginning part of the buying process.
With this information you can then set up specific processes that help move them along the journey, such as setting up an trigger that saves what types of products they were looking at.
And then the next time they do visit your site, you can then suggest specific products to them that align with their interests!
Very Little Room for Error
When you don't automate, you always leave room for human error.
Whether we want to admit it or not, robots and computer systems are always going to have the upper hand when it comes to being as clinical as possible when gathering data and presenting them in a digestible format.
What's more, it comes across as a lot more professional (even if your customer knows it or not).
Spelling errors and formatting issues when talking to customers in a chat window can really affect how they think of your brand. Chatbots, on the other hand, have no room for error.
There are Platforms for Just about Everything
If you're a B2B marketer in the current day, then there should be no excuses as to why you haven't started automating yet. You've more than likely already automated parts of your marketing and not even realised it.
That's how seamless it sits, in line with your greater B2B marketing efforts.
On average, 51% of companies are currently using Marketing automation. With more than half of B2B companies (58%) plan to adopt the technology.
– Email Monday
We say that, as there are B2B marketing tools out there for just about everything at the moment. And it would be easy for us to list them off right now, but we're saving that for the next section.
Okay, fine…
We'll talk about Zapier, an all-in-one automation tool that we use on a daily basis at Canny. This tool allows you to automate just about everything, from sales, to lead flow, to to-do lists, to contracts, to team updates.
The platform integrates seamlessly with Slack, Dropbox, Calendly, Shopify, and practically every other platform you can think of! We don't know what we'd do without it at this point, and can't ever see ourselves not using it.
Maybe you use it yourself?
If you do, then you'll know how effective it is at streamlining certain processes and making life at work, that much easier.
Popular B2B Marketing Automation Software
There are dozens of different companies that specialise in marketing automation software – B2B-optimised or otherwise. Choosing the right one can be tough, more-so if you're only just taking your first steps into the ever-expanding world of automation.
Which is why we've done you a solid and picked out some of the most popular marketing automation platforms.
Disclaimer: We haven't been paid by these companies to talk about them, by the way. We're simply mentioning them here to give B2B marketers a better idea of what's out there, and how it can help them.
Because that's what we're all about here at Canny:
Helping you get results and streamline workflow.
Okay, let's look at some software, shall we?
HubSpot
Type: Multiple B2B Marketing Services
Free Trial: Yes
Alternatives: Freshsales, EngageBay, Zoho CRM, Pipedrive, Drip, Ontraport, Wishpond
To some, HubSpot is the pinnacle of B2B marketing automation and what most marketers will immediately think of whenever automation is mentioned.
Outside of offering quality blog content and resources, this B2B juggernaut is known, mostly, for its software. Software that has multiple uses, including email marketing, lead management, and sales performance.
The tools they offer will fit seamlessly into your marketing team. We'd recommend checking out a demo of the platform if you're still undecided, from there you should have a better idea whether or not it's for you.
Mailchimp
Type: B2B Email Marketing
Free Trial: Yes
Alternatives: Moosend, Omnisend, ActiveCampaign, GetResponse, Constant Contact, MailerLite
From one notable B2B brand to another.
We're, of course, referring to Mailchimp, you know, the brand with the cheeky little monkey as the logo? The one wearing the hat?
Around 13 million businesses rely on this platform to create and send engaging emails that reach the right people, build better relationships, and help drive revenue and growth.
With Mailchimp, marketers can take advantage of multiple integrations and features; the kind of features that help you connect with your customers in a very live and direct way.
One of the main highlights of Mailchimp is the ability to create custom personalised journeys that you can template to use again and again.
This gives you a lot of room to try new things and see what works.
ActiveCampaign
Type: B2B Email Marketing
Free Trial: Yes
Alternatives: Mailchimp, Constant Contact, Salesforce Marketing Cloud, Emma
ActiveCampaign claims to be the number one automation platform for ecommerce, B2C companies, and B2B companies, and we believe them.
Mostly because we're an avid user of its services, as mentioned.
With this automation platform, marketers can reach, nurture, convert and grow through extensive email marketing automations that helps users get results. There's not a lot you can't do with this platform to be honest, making it a must-have for any B2B email marketer.
The same goes for Mailchimp, but if we had to choose between the two, we'd go with ActiveCampaign any day of the week.
Marketo
Type: B2B Email Marketing
Free Trial: Yes
Alternatives: Zoho CRM, HubSpot, Sage CRM, Dynamics 365 Marketing, Salesforce
Another popular B2B marketing tool, Marketo, is one the more mature tools, in that it doesn't try to be overly fancy like some of the others, but instead looks to double down on the fundamentals.
The fundamentals being:
Tools that align knowledge and data in one tidy package, helping B2B marketers streamline multiple practices and processes at the click of a few buttons.
One of the best things about Marketo is its ability to automate all your lead and account-based experiences. This allows you to set up programs to automatically tailor and serve a highly personalised customer experience!
The cost of Marketo is one of the only things that lets it down, unfortunately. If you have plenty of budget, then this shouldn't pose too much of a problem.
We should point out that there is a cheaper option, it's just that this option doesn't come with nearly as much functionality.
Salesforce Pardot
Type: B2B Marketing Automation Solution
Free Trial: Yes
Alternatives: Pipedrive, Zoho, Salesflare, NetHunt CRM, Freshsales, Microsoft Dynamics
Salesforce Pardot – formerly known as just Pardot before aligning with Salesforce – is another marketing automation tool that's tailored to the needs of B2B marketers.
Like some of the other automation tools mentioned above, Pardot is an all-in-one automation solution, providing support to B2B marketers looking to run comprehensive email marketing campaigns.
Variety is the spice of life it seems when it comes to B2B automation tools, as you can clearly see for yourself.
Which you choose, at the end of the day, will depend entirely on you, what type of functionality you're looking for, the size of your budget, and other variables that are exclusive to you and your own situation.
Our advice would be to start with a platform like Mailchimp or ActiveCampaign, both are incredibly accessible for first time automators.
Zapier
Type: B2B Automation Powerhouse
Free Trial: Yes
Alternatives: Integromat, Automate, Microsoft Flow, Workato, IFTTT
Meet the B2B marketing automation lynchpin that connects practically everything within your business. We live by this platform, having used it for quite some time now, and again, could never see ourselves going back now.
Here's a quick rundown of what platforms you can connect using Zapier to help you better understand its viability as an automation tool:
Facebook
Slack
MailChimp
Salesforce
The order of the list above was purposeful as each can flow into one another to help you net leads and maximise conversions.
Facebook is used to gather the lead, either through an organic post or a paid ad.
Slack is then pinged to alert the team of this new lead.
Mailchimp kicks in at that point and adds them to an email list.
And finally, Salesforce then creates the deal.
This is but one of the ways you can leverage Zapier in your business. It has multiple applications and is our king of automation.
Do keep in mind that there are alternatives to this automation tool – some slightly cheaper to use – but we'd always recommend Zapier over the others.
It's just too good!
Marketing Automation FAQs
Below we've outlined some common questions relating to B2B automation.
Check them out!
What's the difference between CRM and marketing automation?

CRM and marketing automation often overlaps, which is why a lot of businesses combine the two systems to maximise goals.

In terms of the differences, automations tend to focus more on the lead generation and lead nurture side of things.

CRM, on the other hand, is a lot broader in comparison.

Is there a difference between B2C automations and B2B automations?

B2B automations tend to think more about the long term, as the buyers journey tends to be a lot longer.

B2C automations are similar to some degree, although they tend to help in much shorter campaigns.

The tools available can be used by both B2B and B2C marketers, but in our experience there are a lot more B2B automation tools out there.
Your Guide to B2B Marketing Automation (With Examples!)
Do the robots still scare you, or have they joined your marketing team?
Here's hoping it's the latter considering the benefits and examples we've touched on above.
To ignore marketing automation now is to hand over your prospective customers to one of your competitors; a competitor that more than likely automates already to generate results.
And that's exactly what automating your marketing automation does, it gets results, which can be difficult when trying to approach other businesses who have their own buyer's journey.
A journey that is a lot more difficult to navigate without some much needed digital assistance (yes, we're talking about the robots again). In short, if you're not automating elements of your marketing processes then you're missing a trick.
Like B2B marketing automation, working with us here at Canny Creative can help you and your marketing team connect with your target audience in a way your competitors can't.
Not everyone has the time to sit down and create great content that drives conversions and keeps you one step ahead, but we do.
Get in touch to find out what we can do for you and more.