So, you've landed yourself a job as a marketing manager.
Congrats!
But, how do you make sure you deliver on your goals and meet expectations?
You were hired for a reason, and your boss will want to know that you can deliver.
There's a lot of pressure on your shoulders, so being prepared is key.
For example:
How will you maximise productivity in the marketing department?
How will you develop and improve the current marketing strategy to increase revenue?
These are all questions you should have the answer to, as it will give your boss and other managers confidence in your abilities.
Easily the best way to come prepared is to have a 30 60 90 day plan. This breaks down your tasks into smaller, more more manageable chunks so that you know what to achieve and when.
In this post we'll be providing you with a comprehensive 30-60-90 day plan which you can follow in your own role. This ensures that once you've reached the end of your first 3 months, you will have covered the key responsibilities.
Let's get started.
What Is a 30-60-90 Plan?
A 30-60-90 day plan is a clear course of action for an employee when they start a new job role.
By breaking up the first 3 months into 30, 60, and 90 days, it provides a more realistic and achievable plan moving forward. By looking at the different stages, you can identify what you want to achieve in each timeframe.
This enables both an employee and hiring managers to have a clear understanding of key milestones so they can prioritise different tasks.
By creating concrete, actionable goals, it allows an employee to smoothly transition into a new organisation without worry.
Why Is It Important to Have a 30-60-90 Day Marketing Plan?
As a marketing manager you'll be pulled in lots of different directions.
Every department in a business relies on marketing, so be prepared to be very, very busy!
Especially in the first couple of months when you're still finding your feet, it's important you don't get buried under a huge to-do list.
As we mentioned in the intro, having a 30-60-90 day plan helps you stay focussed and allows you to prioritise your tasks for the first 3 months.
This time period in particular is very important as it's when you make your first impressions. You should be eager to learn about the company, interested in your team, and understand how to take the marketing department forward.
This shows your boss they have made the right decision, as they will want someone to approach the role with confidence.
As well as proving to your boss that you're capable, a 30-60-90 marketing plan also helps you to feel more relaxed and in control. By having something to work towards, with key milestones, you can concentrate on the job at hand and better manage your workload.
When Do I Need a 30-60-90 Day Plan?
You might be asked for a 30-60-90 day plan in your interview.
This is so hiring managers understand how you plan to approach the job role and what ideas you have in mind. They want to know if you can organise your team, and ultimately how you'll manage the marketing department to achieve their full potential.
This is crucial during the interview process as it gives them an insight into your management abilities and proves you have put some thought into it.
Not having anything prepared for this question can suggest a lack of planning and effort so use this opportunity to prove yourself.
You might also be asked to create a 30-60-90 day plan a few days into your new role. This allows your hiring manager to identify any concerns you might have so that they can work with you to resolve them.
If you are not asked to create a 90 day plan, it is still worth having one. On a personal and professional level, this gives you a sense of direction and is also something to refer to if anyone ever questions your ideas.
Okay, now let's get to the nitty gritty.
30 Day Marketing Plan
Use this time to soak up everything and anything about the business, starting with learning about your team.
Introduce Yourself to Your Team
Number 1 on your to-do list should of course be introducing yourself to your marketing team. You're going to be working together everyday so let them know what you're all about.
And, help them understand what you're expecting from them day-to-day.
Some less work-related, but nonetheless important questions could be:
What are your hobbies and interests?
What TV shows and books do you like?
What kind of biscuits will you be contributing to the team snack drawer?
This is a good opportunity to get to know your team so that you can build a relationship.
The better you know and understand one another, the better you can all work together.
We all spend a lot of time at work so it's important to be happy!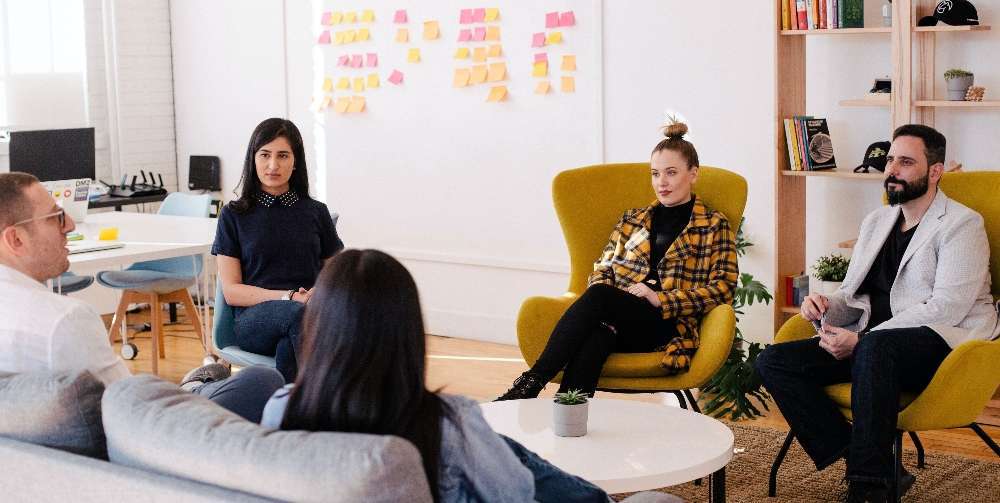 Immerse Yourself in the Business
In your first few weeks at a company, you should be like a sponge.
You should be eager to learn about every part of the business, for example, do they only operate in the UK market or do they have offices overseas?
It's important you find out as much information as possible as this helps you build up a bigger picture of what the company is all about.
Whether you're working on a campaign with Human Resources or IT, you will come into contact with all departments at some point. Use this time to get to know what they're about, who the managers are in that department, what they do, what they're currently working on, and essentially show a keen interest in finding out more.
As we've already touched on, every department relies on marketing and will require your services. Therefore it's good to have an overarching understanding of each department as this will benefit you moving forward.
It also shows your willingness to learn which is an attractive trait in a new hire.
Know Your Audience
If you don't understand who the business targets then you won't be able to create successful content.
All marketing efforts need to be strategic and focused to ensure your content is seen by the right people.
Make sure you do your research and understand your ideal customer persona. This drills down into who they are, their location, their likes and dislikes, where they access your content, and much more.
You can use this information to drive future marketing campaigns to maximise engagement and to reach as many people as possible.
This stage will also tell you what type of customer you don't target so you can make sure each piece of content is appropriate and relevant.
Know Your Product / Service
This is a real biggie.
Without knowing your product or service inside out then you will not be able to effectively market it to customers. You need to understand everything about it, from USP's, to benefits, to price point, so that you can communicate this information in any marketing campaign.
Especially if you've transitioned to a new industry then you must learn about your product/ service in depth. This might take more time and effort if it's something you've never marketed before but it's crucial you don't overlook this stage.
You can't expect a consumer to invest in your offering, if you haven't invested in it yourself. You need to be able to coherently communicate with customers and provide a detailed level of information.
Know Your Competition
Understanding what your competition is doing is key.
But firstly you need to find out who your competitors are.
Regardless of what industry you're in, you need to know who you are up against as this allows you to stay relevant and competitive. These companies are competing for the attention of your customers, so you need to be aware of them.
Get to know how they market their products and services, as there might be something you can learn from them.
Do they utilise certain social media channels?
Do they attend networking events and exhibitions?
How do they speak to clients in their blog?
There might be a gap here where your company is currently lacking.
By understanding how your competitors attract new customers, and whether or not these methods are successful, you can start to build on your existing marketing strategy.
Know Your Strategy
Your strategy will set the entire direction of your time at the company.
You can't expect to achieve your goals without first developing a strategy. This outlines your budget, your target audience, what tactics you'll use, key messaging, your position in the market, and so much more.
It also helps keep the whole marketing department on track. If each team member understands the strategy and what you hope to achieve, they will know exactly what to work towards.
Identify Success
To identify success you should work backwards.
Do your research and take time to look at what's worked and what hasn't.
What can you learn from these highs and lows?
Did the department previously try something new which flopped?
Or did they previously secure PR in a local publication which massively increased brand awareness?
It's about using this knowledge to incorporate into future marketing efforts.
By identifying areas in which the company has been successful, you can implement these methods and concentrate more resources in expanding them.
Review the Past
You don't want to waste time and resources on something which has already been proven not to work.
By reviewing previous marketing campaigns and their performance, you can make your marketing efforts more strategic.
Look back at previous marketing reports and let the numbers do the talking.
If you saw a decrease in engagement due to posting on social media 5 times a day then clearly posting less is more desirable.
You should also review previous marketing activity to get a clear view of what you need to do going forward to meet your targets.
Talk to Existing Customers and Prospects
You can learn a lot from talking to existing customers and prospects.
Make sure you build up a relationship with them and identify what they need from the business.
Do they communicate any pain points?
Is there a gap we could fill?
By understanding what your customers need, you can create content that is tailored to their needs.
You're not creating content for the sake of it, but rather serving a demand which you have identified in your existing customer base.
Customers are the best way to judge the success of a marketing campaign. By putting their needs first, you can retain current customers and also attract new leads.
You could also spend time with the customer service department and sit in on some calls. This will allow you to find out what customers do and don't like about the business and how they think your offering could be improved.
Stay Up to Date
By being aware of any changes in consumer behaviour, you can make sure your marketing activity is catered towards their needs.
Maybe what they need from your business has changed or there has been a shift in their priorities. By keeping ahead of this curve, you can be confident that your content is relevant and satisfies their demands.
It also shows customers that you're responsive, as you're listening to what they want from your business.
Only because something worked before it doesn't necessarily mean it always will. You need to be prepared to adapt to stay competitive in the marketplace.
60 Day Marketing Plan
At this point you should have a better understanding of the team and your customers. Now it's time to level-up your marketing manager skills even further.
Review Brand Guidelines
Your brand guidelines should be your bible.
Without this all-encompassing document, there's nothing tying your brand together.
From creating printed leaflets, to blogs, to merchandise, to web design, all of these elements need to be consistent.
A customer should be able to look at any of these elements independently and know it is your brand. Without a set of guidelines, these designs will be messy and inconsistent with one another.
Everything from typography to colour palette is included in your brand guidelines and this should be referred to for every campaign.
Familiarise yourself with these so you understand how to create content and visuals moving forward.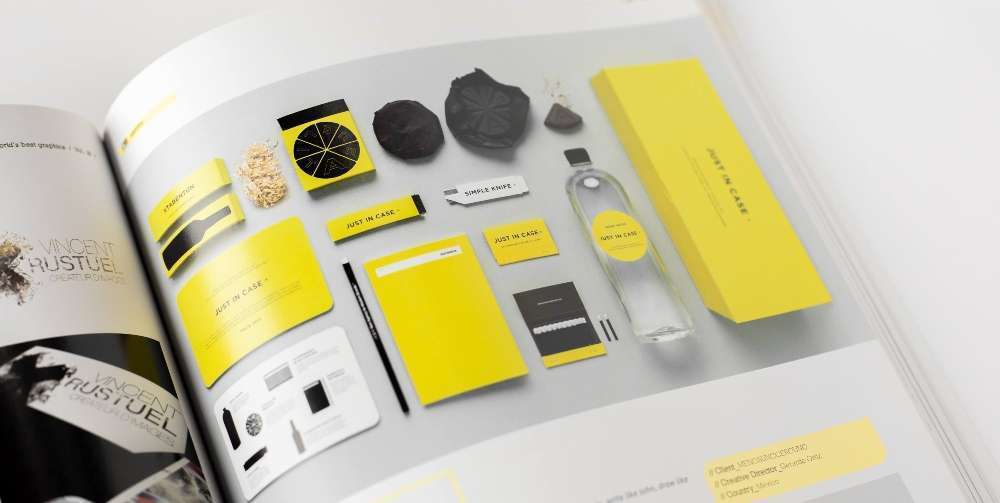 Check All Marketing Collateral
The importance of this point is often overlooked, but it shouldn't be.
Your marketing collateral is anything that promotes your business offering to customers.
It includes, your business cards, stationary, leaflets, brochures, website, magazines, newsletter, blog posts, white papers, essentially anything customers might find when researching your business.
As a result, it needs to convey the correct message. From content to visuals, every part of your marketing collateral should communicate your brand message.
Companies might decide to change their logo or develop a new tagline to better convey their offering to customers.
However, the problem with this is making sure you implement these design changes across all forms of marketing collateral. Often enough, some are left with old branding which looks lazy and unprofessional.
Make sure you check all marketing materials to make sure they are consistent and up to date.
Speak to External Agencies
Depending on the company, you might work with 4 or 5 external businesses. From creative agencies to printing houses, you will come into contact with other companies on a regular basis.
Make sure you get to know the different people at each company and what their position is.
This will enable you to reach out to the right person should you ever need to talk to them.
Furthermore, maintaining a good relationship with them is key. Whether it's a partner, agency, or members of the media, having a good relationship allows you to identify opportunities for brand awareness to better engage your target audience.
For example, as a marketing manager you may need to liaise with a creative agency to develop an advertising campaign to launch a new product.
You should be able to communicate with them effectively and feel comfortable picking up the phone to discuss ideas.
Familiarise Yourself with Software
From email marketing software to social media scheduling tools, make sure you feel comfortable using each type of platform.
You will need to find out what each piece of software does and why the business uses it to give you an understanding of the value it can bring.
Depending on the company, the amount of software they use and the type of software they use will vary.
You should feel confident that you can use each platform independently and use it for the advantage of the marketing department. For example, being able to use Hootsuite will save both you and your team lots of time when it comes to scheduling multiple social media posts.
This will free up some capacity and allow you to concentrate on other things.
Get Reports from Tools That You Have Set Up
It's not enough just being able to use and navigate the software, you also need to know how to pull reports from them.
When it comes to marketing, reports are key as they allow your manager to measure the performance of different campaigns. From Google Analytics to Mailchimp, these reports can be run on each part of the marketing activity.
This allows you to create strategic marketing campaigns that attract your ideal customer by understanding how they interact with your business.
Setup Tools You Don't Have Set Up
There might be some tools that are yet to be set up so it's your job to get these up and running.
The tools you require will depend on what you're trying to achieve whether it's analytics and SEO, marketing automation, project and task management, or marketing strategy and roadmapping.
Any tool you use should provide you with more insight into how your marketing efforts are working, allowing you to make changes where necessary.
The goal for a marketing manager is to grow the business, so having this data is essential to making sure you're moving in the right direction.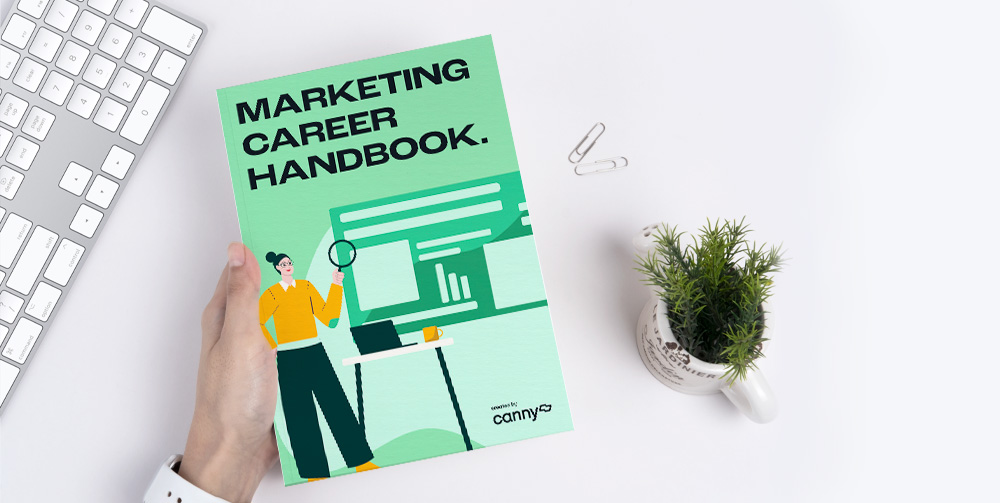 Download the free Marketing Careers Handbook here
Develop Your Teams Skill Set
Going back to my earlier point, you were hired for a reason.
You've got a set of skills that made you successful when acquiring the role of marketing manager. You can bring these skills to the people you work with, including those in your immediate team.
You should have a pretty good idea of people's strengths and weaknesses and which areas they might need further support with.
People will excel and struggle in different areas so it's your responsibility as their manager to enhance their professional development.
During your second month, you should identify any skill gaps in the marketing department and identify ways you can help. Maybe you could spend some time with them, explaining a particular subject or showing them how to use a system.
We've created a free Marketing Careers Handbook which details the information every marketer needs to know when it comes to career progression. From understanding what skills are required at what level, to providing a list of marketing resources to aid development, this free handbook can help you support the growth of your team.
Draft a Training Strategy
Similar to the point above, you should know your team enough by your second month to have an idea of who is good at what.
This allows you to identify which people need further training and in what areas. Using this knowledge you can start drafting a training strategy that will outline how you plan to develop different employees.
Maybe they could sign up to an online course or shadow a different department to broaden their understanding of that business area. Developing employees is not only advantageous for their own professional development but also for the company as you are increasing the expertise of the team.
The more they know, the more value they can bring to the business so it works in everyone's favour to improve their skill set.
In the future, this could enable employees to apply for higher roles within the company.
Create a Hiring Plan
Although you will not be expected to make any hires during your first 3 months as a marketing manager it's always good to have a plan in place.
By identifying what skills are currently missing in the team, you can seek our future candidates who can fill these positions.
It's always a good idea to have an understanding of which positions are still needed so you can effectively craft a marketing job description.
Having the right people in your department will make your life a lot easier. Let's not even talk about how costly and time consuming the recruitment process is!
By understanding exactly what you need will help you get your future hires right.
Contribute to Company Wide Goals
As a marketing manager, you'll be included in company wide initiatives and you'll be expected to bring your ideas to the table.
Your CEO and other managers will want to hear your views on how the business can grow.
This will not only be limited to the marketing department but also company wide goals which drive the entire business.
Be ready to contribute your own thoughts and ideas in executive and board meetings. Be confident in your own views, even if they're different from someone else. You never know, you could suggest something that no one has ever thought of.
Don't shy away from the opportunity to make a real difference.
90 Day Marketing Plan
We're nearing the end of your first 3 months so your responsibilities will shift to understand marketing and sales processes so that you can make the most impact.
Market Yourself
Marketing yourself is one of the most important things you can do in your job role.
As a marketing manager, you should never stop promoting your personal brand.
Clearly your CEO and hiring manager have faith in your abilities, otherwise you would never have landed the job in the first place. You've been put in a position of responsibility so make sure you show that they have made the right decision.
You need to be strong, confident, decisive, and sociable. Every department will draw on marketing at some point, so make yourself known and build relationships with key people within the company. Crafting your personal brand is key to influencing how other people see you.
From how you interact with colleagues to how you dress, you are creating an external persona.
Make sure you create the right persona otherwise you will not be taken seriously.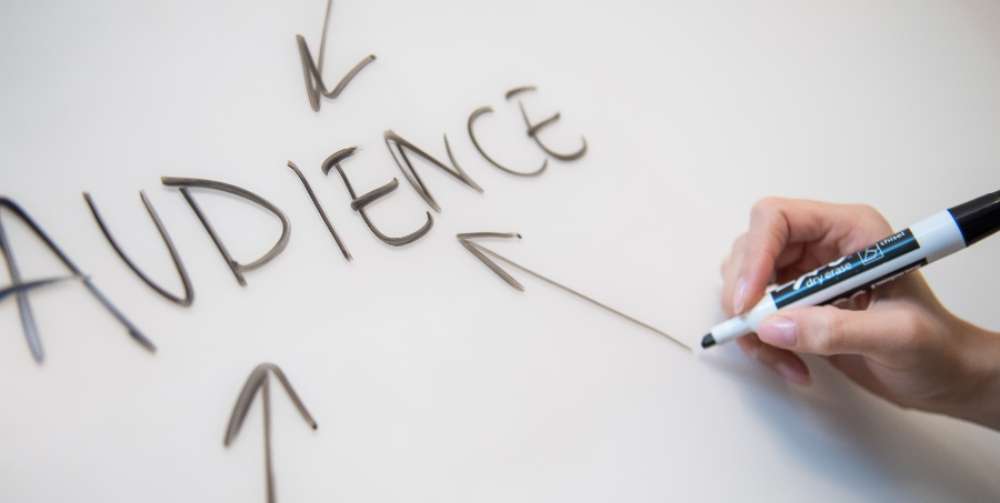 Map Out Your Funnel
If you want the sales process to run smoothly then you absolutely must create a marketing funnel.
By mapping out the process of how to transform a visitor into a lead or paying customer, you are outlining the customer's journey from start to finish. This is a key resource for both the sales and marketing teams as they understand how to nurture a warm lead.
It's a highly effective way to explain a complex process and is a good visual tool.
By understanding the process in its entirety you can concentrate on creating content that facilitates the transition from the 'awareness' stage (where a customer first learns about your product) through to making a sale. This could be in the form of case studies, whitepapers, and webinars.
Conduct a Brand Audit
Has revenue taken a bit of a dip lately?
Have you lost some of your customers to competitors?
These are reasons as to why you should conduct a brand audit. This process lets you get inside your business and review what's working.
Your brand is what sets you apart from your competition and if it's not working for your customers, then it needs to change.
It needs to appeal to your target audience and convey your brand messaging.
Everything from your website, to your social media, to your printed marketing materials promote your brand and reach out to your audience.
Undertaking this process as a newly appointed marketing manager is very important as it provides you with the opportunity to improve your branding by implementing corrective strategies.
Conduct a Website Audit
Similar to the point above, a website audit allows you to monitor the effectiveness of your website.
This is usually the first thing people see when they are learning about your company. Think about it, if we hear a brand name or learn about a service we're interested in, the first thing we do is plug it into Google and have a nosy around the website.
As a result, it's important the website experience is enjoyable for users and makes them want to invest in your offering.
By conducting a website audit you can identify ways to increase your online presence, and in turn, increase user engagement. It's about a lot more than just uncovering erros, it's about discovering new revenue opportunities and boosting profitability.
Finding ways the business can make more money will be great news for your CEO.
Conduct a Content Audit
Regardless of your business, you should never underestimate the value of content marketing.
But is your current content serving its purpose?
Conducting an audit allows you to sift back through your existing content, whether that's website copy, white papers, infographics, or ebooks to make sure it's all communicating the right message.
Maybe you hired some guest bloggers to post some content on your website that is no longer relevant.
Maybe your tone of voice has changed, or your target audience, and you need to tweak your content to suit these needs.
It's never a good idea to just create something and leave it hanging. Things change in the world of content marketing and making time to review what currently sits on your website is a great way of staying relevant.
Review Social Media
As you'll already know, social media is a fantastic tool when it comes to promoting your business.
By using different platforms you can engage with a large audience and increase your brand visibility.
But it's important that you're using the right social media platforms and posting the right type of content in order for it to be a success.
Not every channel works for every business, and your team should concentrate on what's generating the most results.
Maybe you have a bakery business and Instagram receives the highest level of engagement. I mean who doesn't want to see photos of cakes?! In this scenario you should put more time into growing your Instagram following as this is where most of the customer base sits.
Similarly, you should understand what type of content to produce. By using analytics tools, you can measure how much engagement different posts generate, and use this information to drive future campaigns.
Get On Top of Your Marketing Budget
As a marketing manager, you'll most likely be in charge of the marketing budget.
It will be your responsibility to work out how and where this budget should be allocated.
Typical costs for the marketing department include:
A retainer with an external agency
Advertising
Exhibitions
Printing brochures
Producing merchandise
Staff expenses
Digital software
Camera equipment
Website development
Events
All of these areas cost money, and it will be up to you to decide how much budget should be spent.
Maybe you need to cut back in a certain area, or invest more budget into another area which is doing really well. For example, you might choose to ditch a certain exhibition this year because it's not generating enough leads.
Or perhaps you need to buy another license for Adobe Suite as the team has now expanded and they need access to the online tools.
It's your job to correctly calculate these expenses and to also justify your reasons to your CEO or immediate boss.
Set Up An "Inner Circle"
It's important you have people within your company who you can go to and confide in.
Whether that's professionally or personally, it's essential you have colleagues that you can rely on and trust.
Working in marketing is stressful and at some point you will need someone to vent to! Having people who can listen to your thoughts and feelings and help you move forward is an essential part of being successful at work.
Especially when you're a manager, you will have a lot of pressure riding on your shoulders. It's important to have people who can lend an ear and offer you support as there is nothing worse than bottling up your stress.
Only because you are in a position of responsibility, it doesn't mean you're not allowed to be human. You have emotions, and at times, will feel overwhelmed.
Make sure you reach out to people.
Get Ready to Challenge People
Being a good manager doesn't just mean saying 'yes' to everything.
Obviously you want to make a good impression and keep your CEO happy, but you were hired because of what you can bring to the company.
If you have a better idea or don't agree with something then make sure you voice your opinion. You weren't employed to be a sheep.
Only because they have always done something a certain way doesn't necessarily make it right. Large organisations in particular can fall into a habit of playing it safe. If a method has been tried and tested, they can be reluctant to change.
Be prepared to challenge your team and even your CEO to present your own ideas. Obviously, you'll need to be able to justify your reasons to have any chance of convincing them. You'll also need to be very professional in your approach and communicate your ideas calmly and clearly.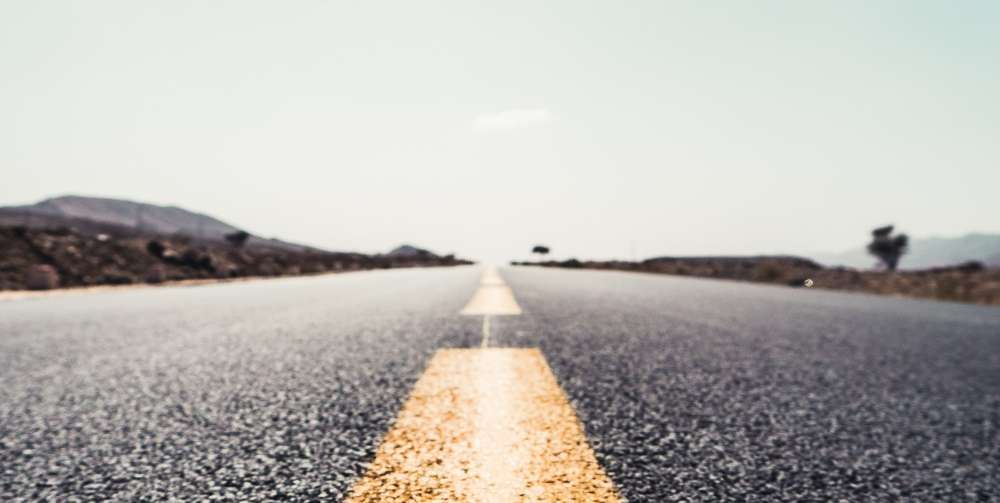 Finally, Get Ready for Success!
You're at the final stage of your 3 month plan, BUT the hard work certainly doesn't stop here!
Assuming you're good at your job, then success is on it's way.
You should have definitely made your mark on the company by now. Your CEO and other managers should be able to see how you've approached the role and how you've contributed to growing the business.
If you've been eager to learn, contributed ideas, developed a sound marketing strategy, and proven your capabilities as a manager, then it's time to look forward.
It's not enough to just stay at the same level and get complacent, you need to consider how the business can scale up.
What operations and processes need to be improved?
What resources are lacking?
Are the gaps in your department that need to be filled?
This is the exciting bit as you can start practically implementing your vision and driving the business to success.
30-60-90 Day Marketing Manager Plan FAQs
Before we finish up, let's turn our attention to some frequently asked questions regarding a 30-60-90 day marketing manager plan.
What is a 90 Day Plan?

A 90 day plan is a clear course of action for an employee when they start a new job role.

By breaking up the first 3 months into 30, 60, and 90 days, it provides a more realistic and achievable plan moving forward.

This enables both an employee and hiring managers to have a clear understanding of key milestones so they can prioritise different tasks.

By creating concrete, actionable goals, it allows an employee to smoothly transition into a new organisation without worry.

How Can I Create a 90 Day Plan?

You can create your own 90 day plan by downloading our very handy resource (linked in this post).

Follow its instructions and you should have a complete 3 month plan!

What Makes For a Good Marketing Plan?

A complete marketing plan makes for a good marketing plan.

In other words, be as comprehensive as possible with what you're hoping to achieve and how you'll get there.
90 Day Marketing Plan: What to Do In Your First 90 Days
The role of a marketing manager is both exciting and complex.
Be prepared to be leaned on by various departments as you get stuck into every aspect of a business.
That said, it's a fantastic opportunity to make a real difference. Marketing is at the heart of every single company and without it, you wouldn't have any customers to sell to.
Whilst there will be hundreds of things to do on your to-do list and you'll want to hit the ground running.
Having a solid 30-60-90 day plan lets you prioritise your workload for the first 3 months and will help you achieve key milestones.
It's something to refer back to and will keep you on track should you ever get lost in the marketing madness!
At Canny we know firsthand how much you have on your plate, and how much is expected of you. Thankfully we're here to take a little bit of pressure off so that you can concentrate on success.
From branding to website design, we give you total peace of mind that your project is in safe hands. Speak to a member of our friendly team today to see how we can help!