For any project involving advertisements of any shape or size, writing an advertisement brief is vital for success.
Whether you're looking to advertise on TV, on the radio, in newspapers or on billboards, every piece of advertising needs to be based around your goals and planned before they can be executed.
Not only is this useful for you, but if you are working with an agency this brief helps to give both parties a solid understanding of what is required before the project has begun.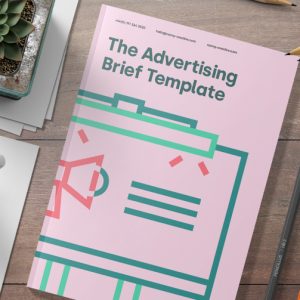 The Advertising Brief Template
An Advertising Brief is essential if your chosen agency is to understand exactly what you wish your advertisement or c...
If you're a new visitor to the Canny site, or just haven't yet stumbled across our briefs, we have covered areas such as, packaging design, content, brand strategy on the blog in the past.
But for today's post we will focus solely upon advertising.
This type of brief is often mistaken for a creative brief (which we have just recently created a post all about) as they are fairly similar.
However, an advertising brief is hyper-focused on specific projects and campaigns that involve promoting what your business has to offer.
In this post we are going to tell you everything there is to know about writing your own advertising brief, and if that wasn't enough we've created a free advertising brief template to get you started!
What Is an Advertising Brief?
The job of most advertisements is to promote the offering of your business, whether that's a product, a service or both, and in some instances your adverts may be created purely to get your company name out there.
Therefore, an advertising brief is the document that summarises all of the information about a specific advertising campaign or project.
Your advertising brief should first and foremost define the required outcome of the project, in order to solidify the goal and what your adverts need to look like.
This avoids confusion within your marketing team who are creating the brief, and the agency you are working with to create the final product.
This means everything from your brand guidelines and messaging, to budgets, and how the advertisement will be targeted, should be included, this is not the time or place to skip past details.
Even details such as type of advert, to the date you're expecting the work to be finished should be outlined clearly within your advertising brief.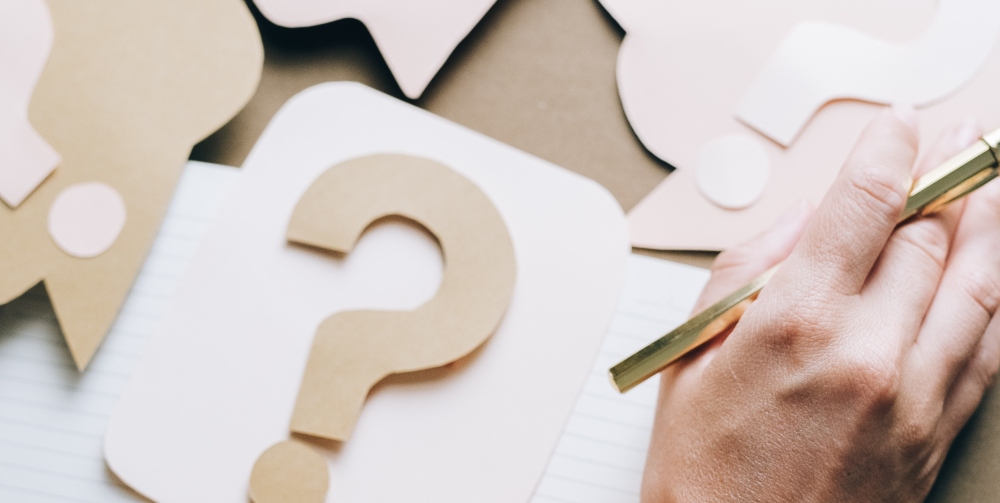 Why Is an Advertising Brief Important?
Creating an advertising brief fulfils two purposes at the same time: keeping both parties on the same page (as we have just mentioned) and providing one place for all of your ideas to live.
As this document provides an entire summary of an advertising campaign or project, this helps to drive a better understanding of the project overall, as everything is neatly tied up into one document.
Unfortunately, although you may understand your ideas, this doesn't mean everyone else will. Therefore, writing things down on paper with clear explanations gives agencies a better chance of grasping your ideas and helping them become a reality.
Your advertising brief is the best way to communicate these ideas with the agency you choose, as they can't see inside your head and therefore can't see your vision for the final advertisement.
When searching for an agency to work with, you are probably hoping they already know who you are, or have at least started to research your company and basics of your branding.
If not, this is where again the advertising brief comes in handy as it should contain all of the information they will need to work on your project with you.
Equally, once you have found an agency that is passionate about the project and ready to get started, this brief still serves a purpose.
The advertising brief you have created acts as a document to refer back to, for example if something goes wrong. If both parties have a copy of the brief and something isn't right, you've held up your side of the deal and the agency clearly hasn't followed the brief you set out at the beginning.
On the other hand, the advertising brief has the potential to reduce setbacks and delays within the project (which we will come on to in more detail in the Project Timescales section). If everyone is on the same page and using the same brief that sets the standards, the outcome should reflect this and both parties should be happy with the final ad!
Who Should Write an Advertising Brief?
If you're looking to use a creative or advertising agency to create your advertisement for you, you need to prioritise writing your advertising brief before you go on the hunt for the perfect partner.
Unless you want to tackle it on your own and end up missing out vital details when pitching your ideas to agencies. This is something we wouldn't recommend!
With Canny being a creative agency, we often find the people who get in touch with us range from Marketing Managers, to Business Owners, and sometimes it can be a range of different people from within the marketing team.
This all depends on the size of the business of course.
But whatever your role within your business it shouldn't matter!
If your brief is in-depth enough and contains all of the relevant and required information to get the job done, any agency should be able to pick it up and understand the project from start to finish.
As we mentioned previously, your advertising brief is the best way to communicate exactly who you are as a brand, the objectives of this particular project, and your vision for the end product.
This doesn't mean your document has to be pages and pages long in order to get your point across.
If you're pressed for time due to your other responsibilities in your role, providing the basic information in a clear format should give the agency you're working with enough to build upon.
After all, you are working in a partnership with an agency for a reason! They are here to help add extra detail to your brief, as they have specific knowledge and expertise in the field, before the project can be started.
This is why we can't stress enough how important it is to have a trusting relationship with the agency you are working with.
Producing an advert (whatever kind that may be) should be a collaborative process, as just as you have ideas, your chosen agency will too!
Advertising Brief FAQs
Before we jump into what you should think about including when writing your advertising brief, let's run through a few frequently asked questions.
What is an Advertising Brief?

Put simply an advertising brief is a document containing all of the information needed about a particular advertising project such as, the objectives, budget, timescale, and competitor research. This helps the agency who you are working with to understand what you need from them before you collaborate with them to carry out the task.

What projects should an Advertising Brief be used for?

If you are looking to promote a new product, or advertise your latest service, or even just raise brand awareness, an advertising brief will be of use to you! For any project that involves creating a campaign to promote an aspect of your business or offering an advertising brief will help you to put your ideas and plans down on to paper.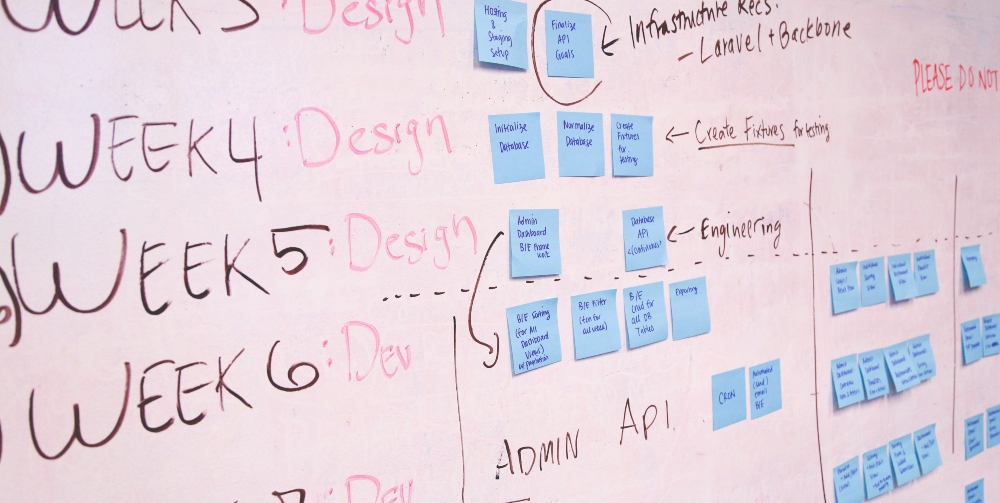 What Should Be Included In an Advertising Brief?
Writing an advertising brief doesn't have to be a hard task, especially with a template to work with, as although there are lots of elements to include you should know a lot of the information already!
However, once an advert is out there, if it's wrong it can tarnish the reputation of your company.
Although your brief should be detailed and clear, and doesn't need to be 100% complete before you hand it over to your chosen agency, it's worth reviewing what you've written and making final tweaks before you do.
Your advertising brief should be compact, easy to understand but equally comprehensive in terms of all the key information.
As a guide we'd suggest including these sections:
An Overview of Your Company
The Objectives of Your Advertising Project
Your Target Audience and Market
Project Specific Information
Examples of Work You Like
Competitor Information
Project Timescales
Project Budget
Project Deliverables
Contact Information
How the Project Will Be Awarded
Required Response
Now that we have highlighted the main sections that should be included within your advertising brief, let's explore each section in more detail.
An Overview
First things first, you need to begin by providing the overall image of your company, in order to prevent the wrong values and messaging being put out into adverts.
This overview should outline the sector you work in, your positioning within this sector and a general look at the branding of your company.
You may think agencies know your sector already and this is true, they may have worked with other businesses within your industry, perhaps even your competitors!
However, this doesn't mean you can skip the overview and move onto the objectives and more project specific information. If anything it's more of a reason to be specific about the do's and don'ts for your company in particular.
Just because they know your competitors or your industry does not mean that they know you!
That being said agencies don't need a full 10 page document about the complete history of your company and it's branding, instead it's useful to answer questions such as:
What does your company do and how do you profit?
How do customers currently find out about who you are
How do you stand out among competitors
This can act as your starting point to build upon and then it's a good idea to outline a few key things that are integral to your brand guidelines in order to keep everything aligned.
For example, taking elements of your brand identity such as colouring, tone of voice, and brand language and detailing exactly what they are and how they look can be helpful.
Particularly for an advertising project it's important that agencies fully understand how you currently come across and whether you want this to change or remain exactly the same.
The same applies for the things that go against your branding, this should be highlighted from the outset so your chosen agency understand exactly who you are and what doesn't align with your company as it stands.
This overview section of your advertising brief provides a good foundation for agencies to begin building on, and also gives them a section to refer back to if they're ever unsure about who you are.
The Objectives of Your Advertising Project
The objectives of your project are next up, and it is essential to get these spot on and provide a clear purpose for the campaign.
Ultimately this section should contain the clearly defined objectives as to what you want this advertisement to achieve.
Ask yourself:
Why are we choosing to launch this campaign?
Have we done one like this before? Did it work?
Why are we using one platform over another?
The answers to these questions will help you to form a specific statement defining the purpose of the advertisement.
Whether you're looking to promote a new product with a TV advert, or advertise an upcoming event or competition via radio, or even just shout out about your company and your offering, all of these adverts look different. Plus they all have different objectives and different end goals!
Hence why it is important to define this early on!
For example, your project goal may look something like this:
"We want to create a campaign to raise brand awareness surrounding our company and in particular our new organic fruit juice range. We will use a mixture of TV advertisements and specific radio slots to target young adults in particular"
This defines what the project entails, and outlines your end goal all in two sentences.
We told you it didn't have to be difficult!
Determine Your CTA's
Another important aspect to include within your objectives are your CTAs.
This is important for writing an advertising brief more specifically, as often with adverts you are asking consumers to take action.
This doesn't always have to be encouraging physical actions such as "buy yours today" or "call us now", as your advert may be more focused on changing audience perception of your brand.
Your advert may be based around changing how your audience feels about you as a company, meaning they don't have to do anything but watch, listen, or read.
Nevertheless, it's important to consider, and include into your objectives section, as using a CTA such as "buy yours today" implies you want to increase your product sales.
Whereas, "get in touch with our friendly team" focuses more on the personality and perception of your brand.
Your Target Audience and Market
Now you have decided what you are advertising and how you would like to do it, you need to ensure its targeted in the right direction.
It's no good targeting your adverts to children with bright colours and easy to read phrases, if you're promoting a product for young professionals. You will completely miss the mark and lose out on potential clients.
The more you understand your target audience the better you can tailor your advert to them.
Regardless of what you create, whether that's an advert on social media or a print ad to be delivered right to consumers' front doors, it has to be targeted to the right audience.
Therefore defining this audience is key to ensure your advertisement is successful and reaches the right people. So make sure to do this first in this section!
In order to define your audience, it's worth thinking about the traits such as location, age, gender, income, job role, and ethnicity to begin with, before moving onto questions such as:
Do they engage with TV and Radio content?
What publications do they read?
What social media channels do they use most often?
We have provided just a few examples, however any questions that will provide you with more information about your target audience will help you to target your adverts more accurately.
If you leave this step out, you may be at risk of targeting the wrong audience, on the wrong platforms, and you won't be anywhere closer to reaching your goal!
Overall, you want some sort of response from the advertisement you are putting out, whether that's an increase in sales, a bigger following, or even more tickets sold to your upcoming event.
Project Specific Information
Project specific information may be the section that's slightly more difficult to complete, as if you are short on time there may be details you haven't decided on yet.
It may be that your advertising brief contains the basic information and that's all, as you are juggling other responsibilities at the same time.
However if you have provided more detail and you have the ideas for your brief nailed, it is useful to include as much extra specific information as possible.
For example, let's stick with our original example of advertising a new range of fruit juice for young adults via TV and radio adverts.
There may be specifics you have in mind for this that you can confirm in your brief to begin with such as:
The best time radio slot for us is before 9am and after 5pm as young adults will likely be working between these times and commuting before them
For TV adverts it's best to choose a slot after 8pm to target the right age group and then between 8am and 12pm on weekends
We will be available in 4 major supermarkets so we need to include where we are stocked
For advertising, better slots or better positions often means a higher cost for you, but if you're keen to target your audience correctly and get your new product out there, this may be a good idea.
All of this information should be included in this section of your brief, including alternative time slots if your desired spots aren't available.
Of course, this section isn't limited to ad time slots, as it may be that to accompany your TV and Radio campaign you are pushing out social media ad's too, to increase awareness.
This should be specified here as there are several aspects to consider such as which channels you will use, where your adverts will sit, and if this advert is different to your original campaign.
All of the finer details should be pulled out and popped into this section, and although it may be difficult at this early stage of the project, the more information you give, the better your agencies will understand the brief!
Examples of Work You Like
Before beginning your project, during your research phase, there will have been a variety of campaigns and adverts that made you smile, or sparked your interest.
This is the time to make a note of all of those campaigns and explain which elements you'd like to adapt and add to your campaign, and which elements you dislike.
However, we can't stress this enough: do not confuse this section as a "work you want to copy" section.
It's all well and good identifying some examples of work you like the look and feel of, however it's important to make it very clear that this is more of a mood board or collection of inspirations.
When including an example of work it's important to provide means for agencies to access and view the work themselves by adding:
A link to the website, video, or advert imagery
Elements you like about the campaign
Elements you dislike about the campaign
This is a good way of putting into words "what you're looking for", whether that's a particular brand's colours you find attractive, or a tone of voice that works well with the product or service you are promoting.
Even if you only find one inspiration example, every little helps as although you may have a lot of your own ideas already, seeing a visual example of something similar to what you're looking for can help to bring the project to life in the minds of your agency partner.
Competitor Information
Similarly to taking note of the brands who inspire you and who are ultimately doing a good job, it's important to keep track of what your main competitors are doing.
Before you begin looking into the campaigns of other businesses in your sector, it may be useful to make a list of what you have done in the past and whether it has worked in your favour or not.
For example, it might be that printing ads in newspapers and magazines hasn't successfully reached your target audience in the past, so you are now focusing on TV and radio only.
This way you can look into competitors that are using TV and radio as platforms for their adverts specifically.
During your research it is useful to create a list of your top competitors, what they are currently doing, and how you are different from them.
By identifying what competitors are doing, whether that is strictly billboard ads for every new product, or new paid social media ads every week, this can help build on the ideas that you have come up with so far.
Equally, there may be a gap in the market that you can slot into, as it may be that one of your chosen platforms, let's take radio, isn't populated with a lot of your competitors.
Competitor research is an important step in deciding how you are going to differentiate yourself in the market and stand out to your target audience over other competing brands.
Project Timescales
One of the main advantages of using an advertising brief is the reduction of delays and setbacks within the project.
If you are specific in every section and provide the agency with everything they need to know, this avoids any back and forth between both parties which often causes delays in tasks being completed.
More importantly, providing a clear timescale for the project allows agencies to determine right away if they have the time and resources to take this project on.
If there was ever time to be specific, it's now!
Agencies need to know when your project needs to be ready to go live so they can work out exactly how long they have to complete the project for you to review before that final date.
Now although it's your campaign, for your company, it is no use being unreasonable with your timescales to try and get the project finished up as soon as possible.
This will lead to one of two things:
An advert or campaign of poor quality
An unfinished project
This is why it's essential to write your advertising brief in plenty of time, well before your campaign needs to be complete, whether that's in time for an upcoming product launch or to align with a national awareness day campaign.
This way you will have your brief completed and handed out to agencies well before the deadline giving you plenty of time to choose the right partner for the project, and extra time for any errors or delays.
Project Budget
Advertising campaigns can differ hugely and therefore it can be slightly more difficult to give an exact estimation of how much budget you need or have to spend.
Instead, we suggest using a budget range as a TV or radio ad could end up being considerably more than a one-page ad in a newspaper or magazine.
For example, the creation of a TV ad consists of a great deal of foundational work such as hiring actors, securing a filming space with a crew and equipment, time for filming, and time for retakes, among other elements!
Therefore, outlining a less specific budget range still gives agencies a rough idea of how much the project may cost, without running the risk of going over or under, and staying within the range provided.
Project Deliverables
Project deliverables are essential for your advertising brief, as this is a list of "things" that you will receive once the project is complete.
Your list of deliverables will vary greatly depending on your project and specifically for adverts.
Ask yourself do you need:
A full page newspaper or magazine ad
A billboard ad
A batch of banner ads
A social media advert template
An audio or video advert for TV and Radio
Ultimately this is where you need to be specific, as although you may have outlined you are looking for a TV advert in particular, agencies can't be expected to guess the other deliverables you need too!
This means including how you would like files or materials to be sent to you.
Do your social media files need to be a specific size and file type?
Is there a maximum required size for your billboard or banner ad?
What is the required length of your TV or radio advert so it doesn't run over or get cut short?
Making this section as detailed as possible gives the agency you're working with the best possible idea of what is required of them to avoid any mistakes or amends.
Contact Information
Although there may be a variety of people within one agency working on your project (depending on what work is involved) it's important to have a main point of contact for each advertising project.
Communicating with several people via email, messaging platforms, or telephone can become increasingly confusing, and all parties will end up losing track of where the project is up to and what is yet to be done.
Instead, we suggest appointing one person on your side to handle the communication with your partner agency. Hopefully this will encourage the agency you're working with to do the same and then all updates will go between two key heads of the project which can later be fed back to the rest of the team.
Although conversations about the project will be conducted between two people, this doesn't mean they need to be restricted to one platform.
It's useful to gather contact details including an email address, phone number, and possibly a LinkedIn account to cover all bases in case one party is unavailable on one channel.
This just further ensures both parties can reach one another if and when needed to provide updates, or check in on progress.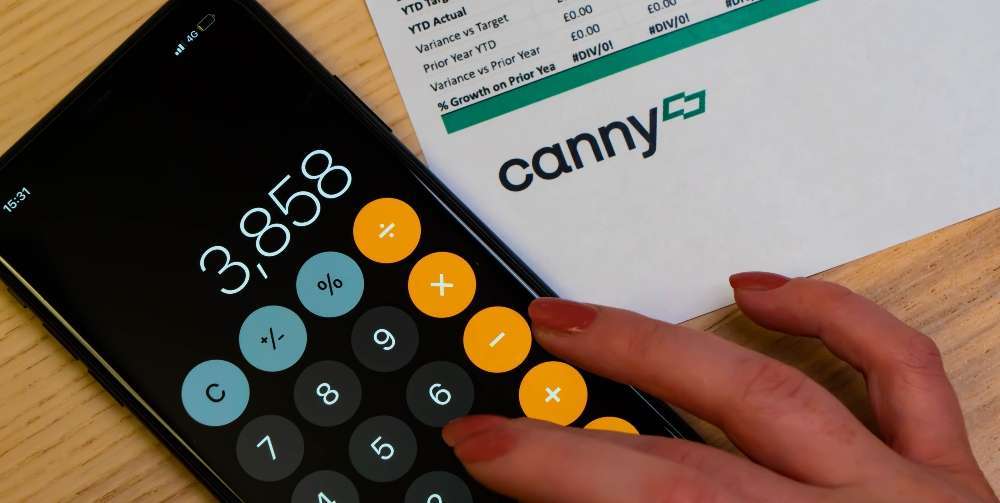 How the Project Will Be Awarded
Due to the variation of advertisement and campaigns that can be created, there are a variety of agencies that specialise in everything from newspaper slots, to TV adverts.
Therefore, it is likely that you will be sending your brief to more than just one agency.
Just remember:
You are only picking one agency when all is said and done, so don't reach out to 30 and waste their time.
Instead choosing up to 5 agencies is a more appropriate number, as it is realistic and even if all 5 show interest it is a smaller pool to narrow down and make a choice from.
But how do you make that choice?
This is important and needs its own section within the brief, as along with timescales and budget, there will be other deciding factors as to whether an agency can work with you to create the advertisement you are looking for.
Now, don't go rushing into this and say value for money is your top priority, as this disregards the actual quality of the project and how suitable the agency is for said project.
The best course of action is to make a list of qualities that would make up your perfect agency partner, this will probably include qualities such as, suitability for the job, fair costing, past work, and quality of work.
Then you can award the agency that is the best fit for your list!
Required Response
This section nicely rounds off your advertising brief, so don't leave it out and risk leaving questions unanswered, and agencies in the dark about how to reach out and show interest.
This will be different for every company however, it could be that all you want to see is past work that gives you evidence an agency is fit for the job.
Or it may be you want to see their response to the brief and how they can bring it to life.
This just helps you to narrow down your final agency choices to the final partner you wish to choose for your project.
Then it's time to let them know how to submit their response, what to include and the exact deadline, before you take a back seat and wait for agencies to get back to you!
How to Write an Advertising Brief (With Free Advertising Brief Template)
For any advertising project, creating a brief is vital to keep all parties involved on the same page and working from the same document.
Hopefully now you have the tools you need to write an advertising brief of your own, so you can begin reaching out to potential agencies to work with.
Your advertising project starts with a clear, concise brief that details everything from who you are as a company, to how the project will be awarded once complete.
Whether you're a marketing manager or a business owner, you will know exactly what your company's vision is for each and every project, and each one will come with a set of objectives and expectations.
Without a specific advertising brief agencies will become confused and you wont end up with the required advert or campaign you need.
Although the task may seem daunting, we have created a handy advertising brief template for you, so all you have to do is input the information relevant to your company!
At Canny, we've worked with a variety of clients in different sectors to create countless briefs, so we know what it takes to take ideas and turn them into campaigns that generate real results.
Why not get in touch with the team, so we can get started on your next project!
Other Design Brief Templates In the Series
As well as the Advertising Brief, we've also created a whole range of other brief templates that you can download and use for free.
So, whatever your creative project, we have a template that can help. Check them out below: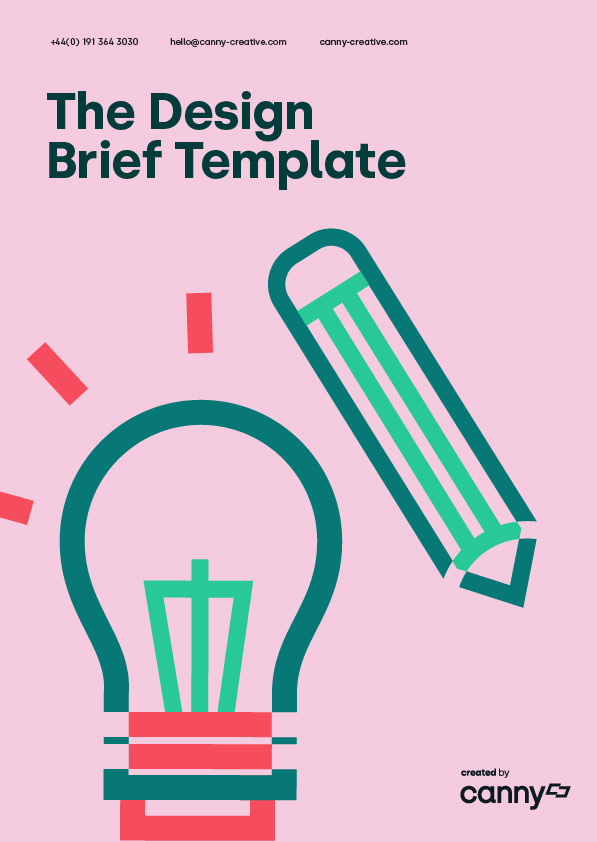 The Design Brief Template
The Design Brief Template will help you get the foundation for any design project right. It's a good all rounder!
From graphic design to interior design, no matter the type of design project you need – The Design Brief Template is sure to help you out.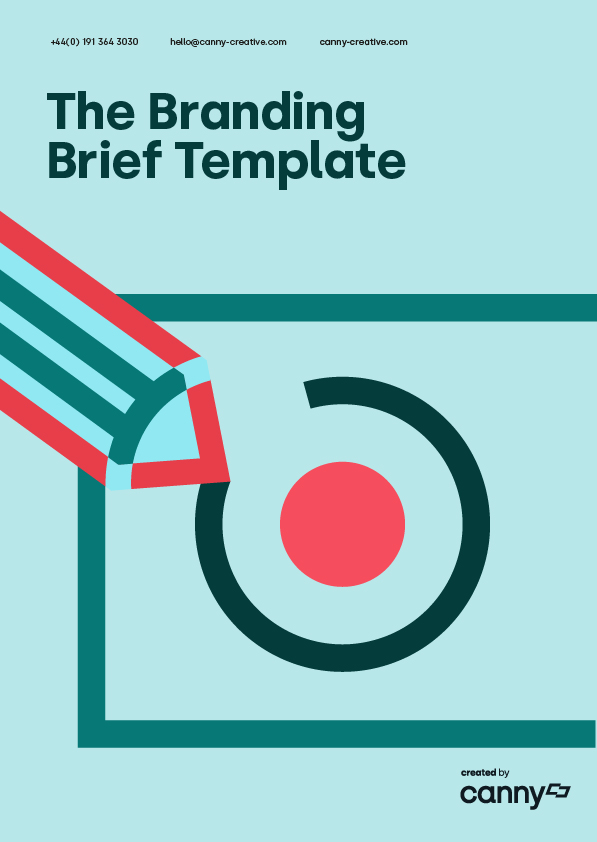 The Branding Brief Template
The Branding Brief Template will help you get the brief for your company branding project right.
From straight up branding projects for small businesses, to the full scale branding of larger companies – The Branding Brief Template has all types of branding projects covered.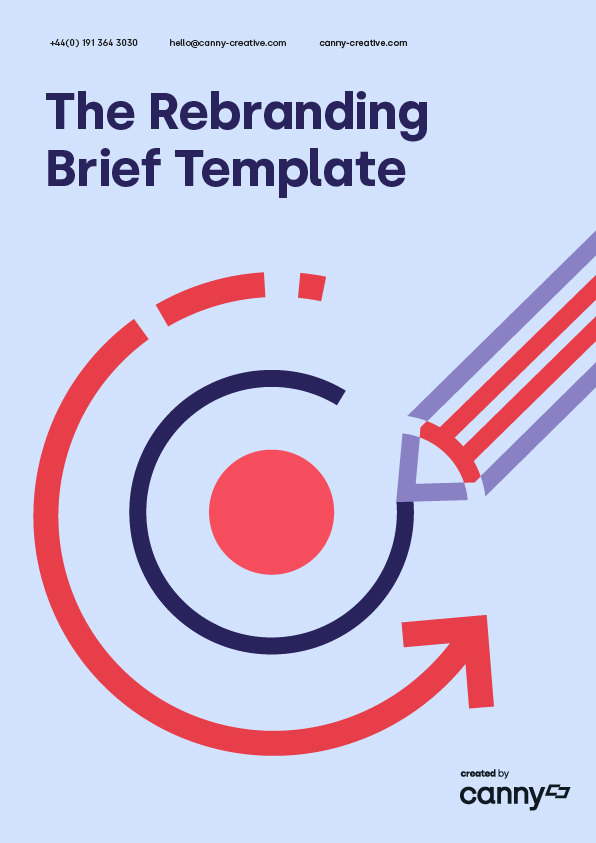 The Rebranding Brief Template
The Rebranding Brief Template will help you get the brief for your rebranding project right.
From smaller rebranding projects, to full scale enterprise rebranding – The Rebranding Brief Template has all sizes of rebranding projects covered.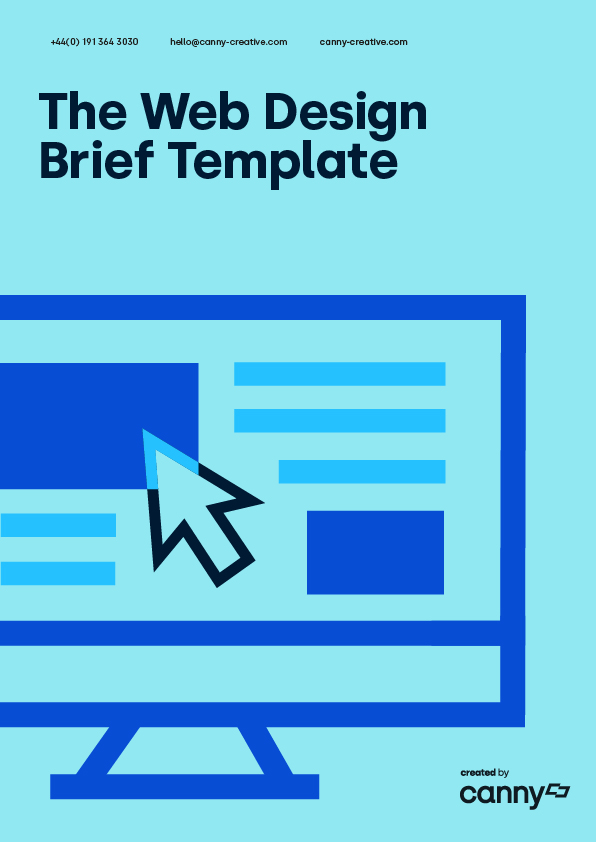 The Web Design Brief Template
The Web Design Brief Template will help you get the brief for your web design project right.
Whether you're creating a new website for your business, or redesigning your existing website – then The Web Design Brief Template is going to be useful.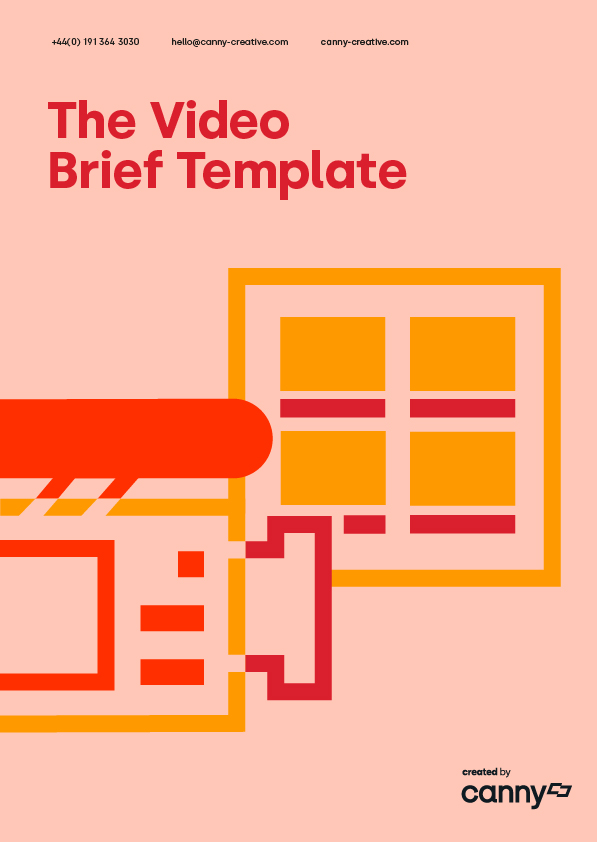 The Video Brief Template
The Video Brief Template will help you get the foundation for your video project right.
Whether you're embarking on a corporate video, documentary, explainer, or any other type of video project – then The Video Brief Template is sure to help you out.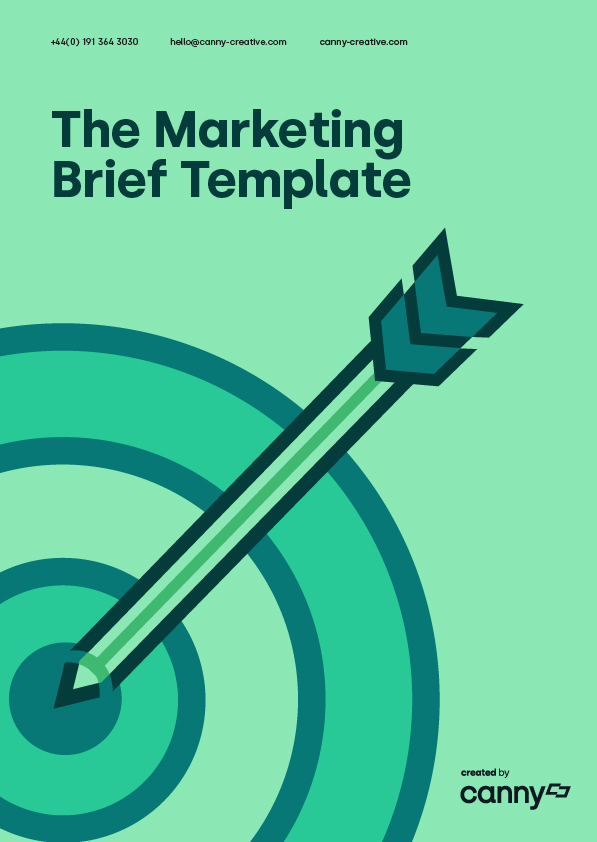 The Marketing Brief Template
The Marketing Brief will help you get the brief for any of your marketing projects right.
Whether you're looking to grow traffic to your website, or increase conversions from existing traffic – then The Marketing Brief Template is here to help.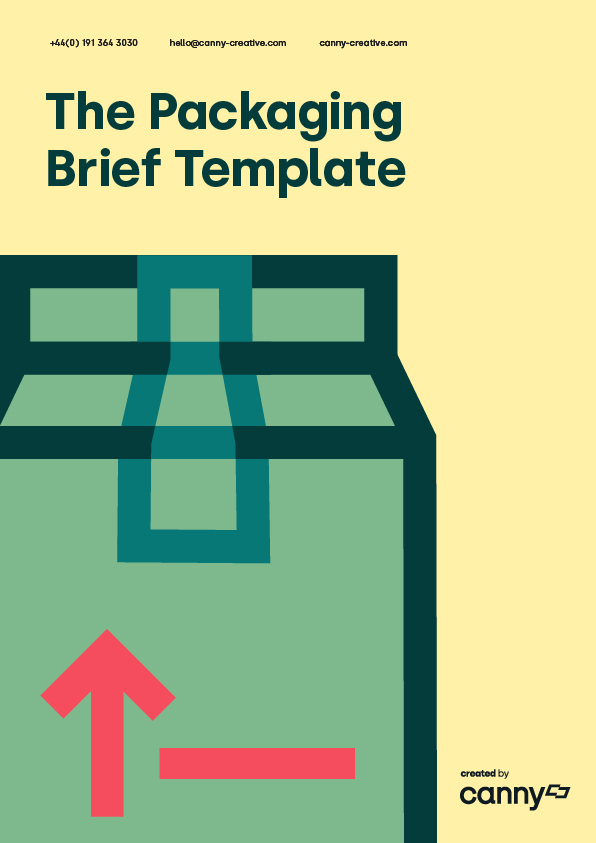 The Packaging Brief Template
The Packaging Design Brief template will help you communicate the needs of your packaging project.
From cartons and bottles to boxes and envelopes, knowing what to include in your brief can be confusing – that's why we designed The Packaging Design Brief template, to help you make sense of the packaging madness.
The Content Brief Template
The Content Brief template details all of the necessary requirements for your content project.
Whether you're creating new blog posts or optimising your website content – you need the content brief to ensure you get it right.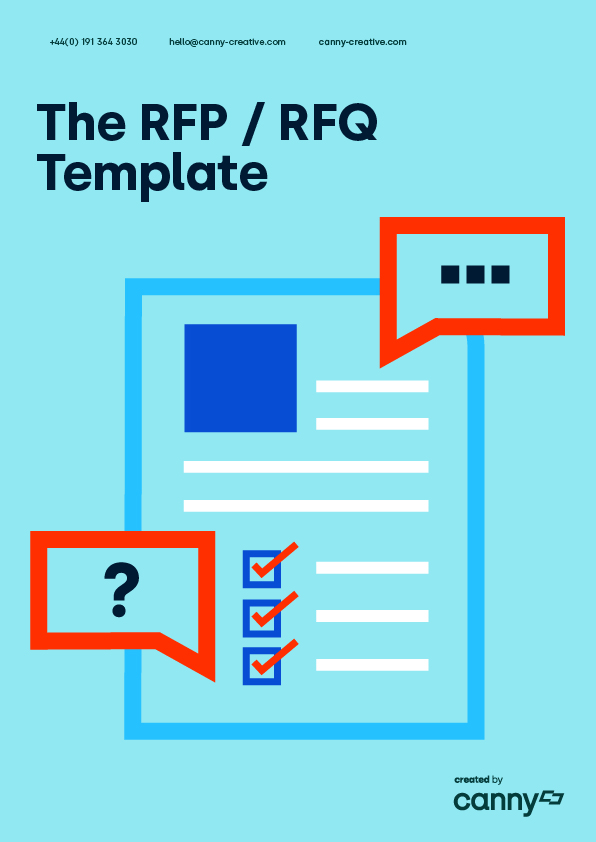 The RFP / RFQ Template
The RFP / RFQ Template will help you to create an easy to understand document that communicates the needs of your project.
Whether you're embarking on a branding, web design, brochure design, packaging design, or any other type of design project – then The RFP / RFQ Template can help.
The Creative Brief Template
The Creative Brief Template will help you get the foundation for any creative project right.
From understanding your project objectives, to identifying your project budget – The Creative Brief Template is sure to help you out.
The Project Brief Template
The Project Brief Template helps you outline exactly what is required your next project regardless of what you're working on.
From identifying your project name, to budget and timescales – The Project Brief Template covers all bases.