Is your brand starting to look a little stale?
Is your brand no longer connecting with your ideal consumer?
Is your brand not working across multiple touchpoints?
Then perhaps it's time to rebrand your business.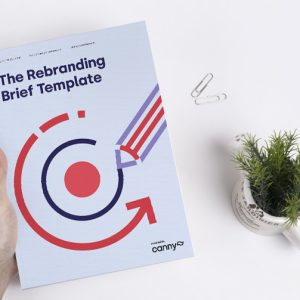 The Rebranding Brief Template
The Rebranding Brief Template is a free template that will help you get the brief for your rebranding project right. ...
This is such an exciting process as it's your opportunity to reevaluate every single aspect of your branding. By identifying what's working and what's not, you can change existing visuals and messaging to make sure they are aligned with your goals.
Ultimately your brand needs to work. It needs to speak to your customers and engage them in your product or service. If it's failing to do this, then it's time to give your brand a total overhaul. You need to dig deep into what you're trying to achieve and then build your brand around this.
But with so much to consider, how do you get your rebranding right?
In this post we've compiled your ultimate list of rebranding tips and ideas to help you smash your rebranding project.
What Does Your Business Do?
First and foremost, what does your business actually do?
This is an important question, as over time, this can become a little blurred. As your business scales and progresses, it's perfectly normal to deviate away from how your business first started.
For example, are you now exploring new markets? Maybe you started as a personal trainer but now you also develop nutritional plans for your clients. As such, you're more than a personal trainer as you've dipped your toe further into health and well being.
Perhaps your current branding doesn't communicate this, and unless customers know you, they will still think you only offer personal training. Your current brand is actually doing you a disservice.
It's time to strip it all back and ask yourself the question, 'what does my business actually do?' Not what it used to do, or what you want it to do, but what it's function is at the present moment.
It's good to get this down on paper as you probably do a lot more than you think!
Homework:
Write down a few bullet points on what your business does. If you are feeling a little unclear at this stage, don't worry. Hopefully, the next few questions will provide you with a lot more clarity as well.
You can always come back to this question after some more branding soul searching.
Why Do You Do it?
There's always a reason why you started your business.
Did you become a personal trainer because of your love of fitness? Or because of a personal experience that made you want to help others? Or did you just want to make some money?
Try and remember exactly what lit the fire in you in the first place and write it down. I doubt you did it on a whim, so like the first point, bring it right back to basics. They can often get lost as your business scales and grows. Defining the 'why' of your business can help you identify what you're trying to achieve. You can then take a fresh look at your brand and see if it's still on the right track.
Homework:
Think back to those first few days you started your business. Write down one sentence that describes what you hoped to accomplish. Remember this often.
Where Do You Want Your Business to Go?
Once you've identified what you're doing and why you're doing it, spend some time thinking about where you want your business to be five, ten, and even twenty years from now. This is the exciting part as it's time to dream BIG.
For example, Gary Vaynerchuk has said for years that he wants to buy the New York Jets. I don't know why, because the Giants are clearly the better side, but it has been one of his main goals for as long as I've followed his work.
The goal at Canny? To have a minimum of 20 offices spread around the globe working with a variety of different companies from a whole range of countries. We already partner with some fantastic clients, but we want to do more. We want to help even more people grow their business and achieve their own dreams.
Where do you want your business to go? Are you wanting to open a franchise of care homes? If you've got a shoe company, do you want to sell shoes forever, or are you branching out into other types of fashion?
Whatever market you're in, or want to break into, getting your brand right is vital.
This question will set the bar for how your brand will look moving into the future. You can relate everything you do back to this by asking, "Will this action help my business achieve its end goal?"
Homework:
Don't be afraid to set big goals here. Where do you want the business to be in twenty years? Think as big as you can imagine. This is the dream, baby; it starts from here.
What Do You Believe?
Having a set of values in place will help you out in the long run.
Perhaps, you're all about green energy, watching your carbon footprint, and recycling. Great, now you know that all of your stationery should be printed on recycled paper, or perhaps you don't even have stationery printed. This reflects your ethos as you're staying true to your beliefs.
If you believe everyone should have next-day delivery on their product orders, then make sure this is built into your core messaging. You could create icons that demonstrate your next day delivery service which you can apply to your website and packaging. A well-defined belief system will help mould your business and its actions.
Homework:
As you make decisions about your rebranding, ask yourself "Is this in line with our company ethos?" If you haven't already defined your company ethos, now would be a good time.
Why Are You Rebranding?
'Why, Why, Why, Why, Why?'
I'm the type of person who likes to know the reason behind everything – I can't just accept that something is the way it is. I need reasons and logic to understand the meaning behind different concepts.
And when it comes to rebranding, this little 3 letter word is absolutely essential.
You need to understand the 'why' behind your rebranding project.
Rebranding for the sake of it is silly. You should only be engaging in this process if your current brand is not doing what it is supposed to be doing. Whether that's failing to engage your audience or failing to communicate your brand messaging, there should always be a reason.
If you're investing time and money into this tactic, then you need to know what you're trying to achieve.
Homework:
Write down three reasons you are focusing on your brand right now. Maybe you want to attract more customers? Or maybe you want to enter a new market? Whatever the reason, get these noted down so you have something solid to work towards.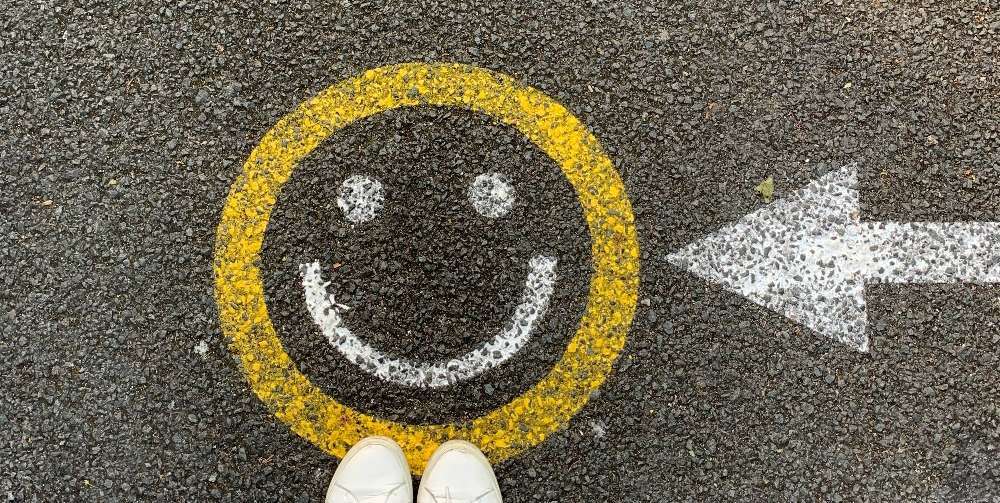 About Your Customers
Who Are Your Customers?
Your customers keep your business alive.
Without them, you don't even have a business.
Spend some time thinking about your customers and ask yourself if they're the customers you want. If they're not, you need to identify what your ideal customer looks like and how you're going to appeal to them.
Most importantly, think about what customers want and expect from you and your business.
When it comes to your brand, it should serve the needs of your customer. It should speak to them, and encourage them to invest in your offering.
For instance, if you're a professional mortgage broker, I'd expect your branding to be professional, minimalistic, and premium. You're dealing with important matters and are advising people on their finances. As such, your branding should ooze authority and trustworthiness.
From the colour palette you use to the images on your website, every piece of your branding should reflect this identity. Put yourself in your customers shoes. Would you really trust a business to look after your money if their logo was multicoloured and featured lots of confusing gimmicks and graphics? I think not.
That's why it's vital you understand your business and what you're trying to achieve so that you can make sure your branding supports this.
Where Are Your Customers?
The location is still so important, even as everything seems to go global or digital. Knowing exactly where your customers are, what they do, where they go, and who they like to hang out with are all key factors in understanding and determining the direction of your brand.
Perhaps you're expanding into international markets who won't be able to identify with your current logo or messaging. As such, it's important to change your existing brand so that it appeals to your target audience.
With all of that considered, let's take a look at some real, actionable tips to help you get your rebranding bang on.
The Ultimate List of Rebranding Tips and Ideas – The List That Keeps On Growing
1. Identify the purpose of your rebrand
We've already covered this, but we really want to emphasise the importance of the WHY!
If you're simply just unhappy with some of the colours, or don't 'like' the logo anymore, then these aren't good enough reasons for a rebrand. However, if your values, mission, and vision are no longer reflected in your branding, then rebranding could be the perfect solution.
You're going to be spending a lot of time and money on this process, so it's important to be sure you understand the purpose behind it.
2. Reach out to customers
Sometimes you can be so busy thinking about what you want from your rebranding project that you're disconnected from your customers. After all these are the most important people, and it's about what they want to see from your business – not what you want.
As a result, you should reach out to your customer base and get their feedback. Ask them what currently works about your brand and what doesn't. This will provide you with useful insights about what areas of your brand need changing in order to be successful.
3. Make a plan
You can't afford to go into your rebranding project without a plan. This is a huge opportunity for your business and it's important you get it right. Having a plan gives you a sense of direction and is something you can refer back to at each stage of the project.
Your plan should include details about communication and collaboration with relevant teams and also a timeline you're working towards. If you're hiring an agency for your rebrand (which we advise you should!) then they will have their own rebranding process which keeps the entire project on track.
4. Decide between a full rebrand or brand refresh
Although used interchangeably, these terms mean very different things.
Let's start with a brand refresh. This is usually when people just need to give their current branding a little TLC to bring it back up to scratch. For example, they might tweak the shape of the logo or change some of the primary colours.
The clue is in the name – you're just giving your branding a refresh and making it feel more up to date. You're not changing any of the core messaging and your brand strategy remains the same.
Now to the other end of the spectrum. A full rebrand.
This is a complete overhaul of your current brand and essentially involves starting again. Logo? Gone. Typography? Changed. Colour palette? Reworked. During this process everything comes under scrutiny as you reset the direction of your company.
Before deciding on a full rebrand, decide which of the above options is best. Would a little touch up of your brand do the job or does it need to be totally redone?
5. Prepare for some negativity after rebranding
Even the most successful rebrands get some flack.
Take social media giant Instagram as an example. When they rebranded a couple of years ago, they stripped back the colour palette and made the emblem 2D.
Although everyone has now become accustomed to the new design, it wasn't always plain sailing. When the logo redesign first launched, people criticised it for being tacky. From individuals to news sources to celebrities, the app received a lot of negative publicity.
But Instagram stuck to their guns, and judging by the size of the company today, they knew exactly what they were doing.
If you look on the positive side, receiving negative publicity means people are paying attention to your branding!
Some people can be resistant to change and that's okay. It might take them a little longer to get to grips with it and see that your branding has changed for the better. Some fallout has to be expected, but you can minimise negative criticism by involving customers in the rebranding process from the start.
As we said earlier, reach out to customers and get them involved. The more transparent and honest you can be, the better.
6. Create a consistent experience for customers
Once you've decided on your new brand, you need to roll it out across all touchpoints as quickly as possible.
From your website, to your social media, to your printed leaflets, it's imperative your branding is consistent. Failure to do so can cause a lot of confusion and can discourage people from buying your products or services.
If you have various in-house teams then it's important they all use the latest brand assets. For example, if your design team is producing a brochure then make sure it has the new logo on it. If your content team is creating infographics then make sure they have the right brand colours.
This is why communication and collaboration is so important during any rebrand as all parties involved need to be on the same page.
7. Reestablish your audience
After completing Canny's ideal customer persona worksheet, you should have a pretty solid idea of who you're trying to target.
Perhaps you have customers, but they're not the kind of customers you want. This happens often when your branding goes off track. It's important to nail down exactly who you want to target and then build all of your messaging around that.
If you have a premium product, and are targeting high earners, then every single aspect of your branding needs to reflect this and engage this demographic.
Think about Jo Malone and Harvey Nichols. They know exactly who they're customers are and use the correct imagery, language, and packaging to appeal to their interests.
8. Check on your competitors
If you're not checking on your competitors, then you're missing a trick.
Maybe you don't know who your competitors are. If this is the case, then check out our post about performing a brand analysis on your competitors.
There might be new companies on the market who are directly competing with your products and services. Are your customers investing in them instead of you? Why might this be the case?
Take a look at how they speak to customers, what deals/ discounts they offer, how they position themselves in the market, what resources they offer, and which social media platforms they're using. This could reveal some opportunities that your brand could take advantage of.
If there are gaps between what you're doing and what they're doing, then this could be the reason they're attracting more customers. Find these gaps and fill them to give yourself the best chance of appealing to your target market.
9. Redefine your companies mission
This is the what, the why, and the how.
What are you doing?
Why are you doing it?
And, how are you doing it?
By addressing these questions you can evaluate whether or not your branding is on the right track. While you might assume you know your business inside out, this can change as the company scales and grows.
As such what you're doing now, might be very different to what you were doing when you first started out. You need to have a firm understanding of your company's mission and what the roadmap for the business looks like.
If your brand mission has changed, then the messaging needs to change accordingly. Your rebrand is the best time to solidify this and set the direction moving forward.
10. Know your brand voice
When your mission, values, and vision for the business changes, so does your brand voice. This is the way you speak to customers, and essentially gives your brand a sense of personality. For example, are you corporate, informal, educational, or humorous? This affects how people perceive your brand and ultimately whether or not they invest in your offering.
As a result, you will need to change the vocabulary, tone, and voice of your to reflect your new messaging. If what you're saying has changed, then the way you say it will also have to change.
11. Rename your company
Renaming your company can be very fun. This is your opportunity to brainstorm ideas and get creative. During this process, always keep your customers in mind as they need to be able to recognise your company name.
A good point to remember here is the spelling of your company name. Don't choose anything overly complicated or anything that doesn't make sense.
Take one of our clients, YardLink, as an example.
As part of their rebrand, we ditched the old spelling 'YardLynk' as it has been causing confusion with their customer base. What's more, it also made the company incredibly difficult to find. However, by simply correcting the spelling it enables customers to locate YardLink much easier and puts them firmly back on the map.
A good business name identifies your business, tells customers something meaningful about your brand, and differentiates you from your competitors. Just think about it. If you're a branding agency, and you just called yourself 'the branding agency' it doesn't really wow your customers. There are quite literally thousands of branding agencies out there.
That's why at Canny Creative, we decided to be different and gave ourselves a name we knew would stick. Plus, it perfectly communicates what we do. By the very nature of our work, we are canny creative.
Jobs a good'un if we say so ourselves!
12. Reconsider your brand slogan
A good slogan should be catchy and memorable. It should stick in your customers mind.
Every time I even think of McDonalds I hear that classic tune followed by 'I'm lovin it'.
It just works.
I'm playing it in my head as I write this blog post.
McDonalds on the other hand is probably sick of hearing this tagline, but if it's working with customers, then leave it as it is. As we've covered, it's not about you, it's about them!
If you're unsure about your tagline, then you could hold focus groups to gather some customer feedback. If it's not resonating, then it's time for a change.
13. Rebuild your brand identity
Your brand identity is how you communicate with your target audience. Every aspect of a company contributes to its brand identity and influences the way it connects with consumers. It's crucial that every single part of this ties together or it could become confusing.
For example your logo, and your packaging could be spot on but it's not enough to carry the entire business. Any way a customer comes into contact with your brand needs to be cohesive and consistent.
During your reband, you need to think about how your brand identity has changed. As a result, this will need to be reflected in every single brand touchpoint.
14. Change your logo
This is usually the first thing people will see.
If you're undertaking a full rebrand then your logo needs to change. You have obviously decided that your old logo wasn't doing the job. Use this opportunity to create something that communicates your offering and speaks to customers.
Try to avoid making your logo too confusing. Simplicity is key as it's important customers understand what your logo means, otherwise they will become disengaged.
The Burger King rebrand is a particular favourite of mine. They ditched some of the brighter primary colours and opted for a much more stripped back emblem.
When redesigning your own logo, make sure it reflects your business. Again this goes back to understanding what you actually do. Using the example of a professional mortgage broker, they should have a very different type of logo compared to a quirky clothes designer. Getting to grips with what your business does and how this can be communicated visually is very important.
15. Choose a new colour palette
Colours can have a huge impact on your brand.
In fact, some colours are so powerful that customers recognise a brand because of the colours they have. For example, think of McDonalds yellow or Nickelodeon's orange. You just know when you see these colours which company they're representing.
Therefore, choosing to change the colour palette has to be carefully considered. Your brand still needs to be recognisable even if you strip some of the colours away.
You should carry out some competitor research first and check whether the colours you're currently using are working for or against the brand. Another reason to change up your colour palette might be for usability. Over time, you might have noticed that certain colours just don't work very well on digital devices or look different when they're printed.
For consistency, it's important to check the colours look the same across a variety of brand materials.
16. Rethink your typography
Similar to colour, your font might not work the way you would like it to across different touchpoints. Maybe it looks too rigid in practice, and doesn't reflect your brand messaging. If you're a designer for example, you would expect your font to be more fluid and less corporate.
When choosing a new font, you also need to evaluate what previously worked and what didn't. You should note down any challenges you faced with the old font, to make sure you can avoid these difficulties moving forward.
For example, was it a pain to access the font for web design?
Additionally, your chosen typography should appeal to your target audience. If you've discovered that your customers are older than you initially thought, then opting for a traditional serif font over a sans serif font might be most appropriate.
17. Revisit imagery
It's important to consider all of your visual elements in the rebranding process.
If you're changing your logo, colour palette, and typography, then it's important not to overlook the images you use. Whether it's across your website, in brochures, or on social media, all visual elements should reflect your new brand identity.
Customers hate to be confused and if your brand imagery doesn't match your new identity it will cause a serious disconnect.
18. Build new brand guidelines
If you're spending time and effort creating a whole new brand, then it's important you stick to it. More times than enough, people can veer off track and start using vocabulary or imagery which is not reflective of their new brand identity.
Think about how much brand collateral you have.
Brochures, data sheets, templates, packaging, stationary, merchandise, your website, social media, banners, and business cards are just a few examples.
Every single one of these needs to be consistent with one another which can be difficult to maintain without a set of brand guidelines. This document ensures everything is essentially on brand and consistent after the transition.
19. Check all brand collateral when rebranding
As we've explored above, you have lots of different brand collateral.
After undergoing a rebrand, some of your old collateral can get lost in the mix. Especially if you have external teams who might still carry old pieces of stationary or business cards.
If they're attending a networking event or exhibition and handing out free pens or business cards with your old branding on, then this creates a muddy brand image. These items should not be passed onto a potential customer or client as they no longer reflect the business.
Make sure you conduct a full brand audit after your rebrand and get rid of any old stock. This can be a time consuming task if you have accumulated lots of unused brochures or flyers, but it's essential to communicate your new brand identity.
20. Launch with intent
It's time to let your audience know that your new brand is live!
As well as announcing this externally, you also need to communicate with teams in-house. This might involve a presentation which explores how the brand has changed and the reason for the new direction. You could also include a Q & A session to iron out any questions that your employees might have.
Externally, you will need to create various pieces of material for different channels including telephone scripts for your sales team, email copy, social media posts, press releases, and letters.
Top tip:
Use social media to your advantage when launching your rebrand. Shout about it across all social media channels and tell people about your change of direction. This is a fantastic way of engaging your audience as it creates a two way conversation.
Once you've prepared the content for your launch, it's time for the big reveal!
The Ultimate List of Rebranding Tips and Ideas
So there it is.
Your ultimate list of rebranding tips and ideas.
Hopefully now, if you're considering a rebrand, you can use this blog post as a checklist.
By taking each point into consideration, you can be sure you've covered every single aspect of your branding. It can be easy to get lost in the excitement of rebranding as you start brainstorming new business names and drawing pretty logos.
But it's about so much more than this.
You need to understand what the purpose of rebranding is and identify what has gone wrong with your current branding. You can use this to your advantage by building a new brand which reconnects you to your audience.
At Canny we've worked with lots of clients on their rebranding project. We understand that it can be a challenging process but by hiring a team of experts, you can be sure your project is in safe hands. Regardless of your reason for rebranding, we would love to hear from you! Get in touch with a member of the Canny team today and let's see how we can transform your business.