School and university branding can be a tough thing to get right. There are a lot of different elements to consider and a lot of different people to please.
But when you have a collective vision that comes through in your branding, it can do the trick and please everyone, honestly you can please everyone, well mostly.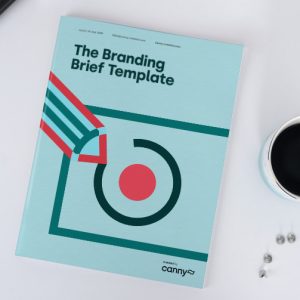 The Branding Brief Template
The Branding Brief Template is a free template that will help you get the brief for your branding project right. W...
So the next examples of education branding will show you some great ways in which you can brand an education institute.

Credit to Altogether Creative
Royal Grammar School
The Royal Grammar School in Newcastle City Centre already has tonnes of heritage and history. Expressing this and the main core messaging of 'Freedom to create their future' is done brilliantly throughout.
Using the logo crest shape, colours, tone of voice and big bold text, the visual language is set and features throughout the visuals.
Bring this all together with imagery that captures real life in a unstaged fashion, you have a successful brand and visual style that will influence the community it is exposed to along with its students.

Credit to Pentagram
New York University Abu Dhabi
New York University needed a brand that would bring with it the strength of New York University as a brand name, but connect culturally with Abu Dhabi and the Middle East.
Using the torch motif that is used in the NYU branding and rotating it. It became a pattern with middle eastern relevance. This was combined with a colour palette derived from the Abu Dhabi brand standards to breath life into the visual style, which was applied to many different elements such as brochures, posters, emails and catalogues.
With culture becoming more and more relevant, with the ability to fly across the world to go to University without batting an eyelid. It is important for any sector not just the education sector to not get left behind and stay in touch with a world as it becomes more and more diverse.

Credit to University of California
University of California
The University of California is a university system that houses ten campuses, the most well known probably being UCLA. Like many universities they had previously used an outdated seal accompanied by some typography.
The new design, done by an in-house team is a breath of fresh air, using bright colours and reads as UC although it is a little hard to see the 'U'.
This new logo mark is bold and wants to be recognised, pushing away from the common education logo and the simplicity makes it very easy to be applied and recognised in today's social and digital platforms.
This online presence is key with today's generation of students being heavily influenced by the online world.

Credit to Towson University
Towson University
This University is making brave and bold strides, and they just didn't think the old branding emphasised that messaging and experience you get with the university.
Townson needed a brand to match the momentum the university has, creating a bold new mark that takes inspiration from the Maryland state flag (the state Towson is located), and the way the letters connect point to the universities values.
This was the first time in 20 years the university branding has been redesigned and it is no easy process. It is a long process to filter through new branding and with many different facets of a University, this process is normally extended, but with a considered approach it can really bring out the best results.

Credit to Upstatement
Northeastern University
Northeastern University was another brand that wasn't sure whether or not an old seal was still relevant in today's digital world.
But this rebrand does a great job of updating the seal and introducing additional identity elements to work alongside the seal to bring through the university's heritage and history into this new visual style.
The application of the brand using the big capital 'N' with beautiful cinematic images enhances the brands modern appeal to a new generation of students.
Northeastern has created a super flexible brand with the ability to be used in any situation. But it is important to have brand guidelines, so with this great reach, the brands visual style does not get diluted or compromised when being applied.

Credit to The Northern School Of Art
The Northern School Of Art
Cleveland College of Art & Design was renamed to the The Northern School Of Art. They wanted to reflect that they are a specialist art school and considering their are not many specialist schools of this kind remaining in the area, using the whole of the 'North' is a nice touch, it also points to the vision the school has, wanting to become a leading provider of an ever increasing creative workforce.
This goal is reflected in the new brand and its vision, as the creative sector is thriving The Northern School of Art has positioned itself as being at the top of its game with only one way to move forward, being upwards.
Another reason for the rename was that 'Cleveland' as a county name hasn't been used for more than 20 years and has lost its relevance with a new generation of students.

Credit to Pentagram
University of Sussex
The University of Sussex's first Vice-Chancellor, John Fulton, urged the University's students to direct their studies towards making the future. This branding messaging has been brought through into the new visual identity.
Inconsistency can really hurt a brand and can leave it with no personality or story. The new visual identity and messaging re-invigorates the ideals that the University was built on.
Giving the brand a consistent messaging system that brings through the history or the brand.

Credit to Truf Creative
The University of California Humanities Research Institute
Most educational institutes are trying to push the boundaries, whether that be through ground breaking research or trials. The UCHRI is one of those places and they have a brand to reflect that.
The identity has trodden far from the typical collegiate path. Bringing a contemporary style using a stylised H monogram, with jagged edges and many different parts, representing the collaboration, and their industry changing ideas.
This example of pushing away from the typical design is seen more often now, as institutes are finding their message and story and wanting to reflect that in a cohesive brand identity. Finding your message and story is key, and even more key is finding what separates you from your competitors. Then you can visualise this as a meaningful brand identity.

Credit to Focus Lab
Udacity
These days learning a new skill can be done solely online, and I am not talking about just learning how to bake some oreo brownies from a short facebook video.
With the rise of such platforms like the Open University, Lynda and Udacity, which are all online learning platforms, you can study for a whole new career from the comfort of you desk chair.
This rise has seen many different platforms pop up, and with that a new style of identity than the typical education institute. Udacity is one of those who have brought this new perspective to education with their visual identity.
Overall they have a more tech company feel than an education company, bringing this non-traditional look in a clean, simple and professional way makes it user friendly and super easy to use online.
This style in my opinion fits perfectly in today's loud online world. It makes everything simple which has an effect on the user, hinting that learning a new skill can be as easy as your interaction with the brand.

Credit to MIT
MIT
MIT is another institution that really pushes the boundaries when it comes to visual identity. I definitely think the logo mark itself is like marmite, you either love it or you hate it.
But when you have such a reputation in producing some of the great minds in your specialist fields, then you have to be right on the edge with an identity that can impress or baffle.
The application of the identity is what wins me over, from subtle colour changes to the logo mark on the website as you get into different sections, to the heavily typographic style used. I think it all fits really well.
Some may think it is simplistic, but in a world where information is bombarding you on a second by second basis, simplicity and easy to use will always win in my eyes.

Credit to Pentagram
MIT Media Labs
Along with the MIT main brand they have a research centre called the MIT Media Lab. The research centre is at the forefront of using technology to improve daily lives, from sustainable cities to advances in medical technology. And for its 25th Anniversary they went through a little change.
The new logo uses the same grid as the old, but creates a cleaner contemporary feel, the application of the logo through the many different research groups in the Media Lab is brilliant. Again utilising the same grid to create a group's own visual identity that ties in strongly with the main brand.
It is important to mention that you can really create an extensive brand system that all links and works well. You have the main MIT logo, which looks totally different to the Media Lab's logo but still feels somewhat connected, and underneath the Media Lab's logo the same style is used for each research group.
Now you may not be as big as MIT or the Media Lab to start doing multiple visual identities, but it is worth considering this type of brand architecture. Especially in an educational institution, which has many different cogs working the big machine. Are they all saying the same thing, or do these cogs have their own message and story that could have its own visual style.

Credit to Udemy
Udemy
Udemy is another online learning platform that I have used myself. Udemy's rebrand has taken a totally different approach to Udacity which I talked about earlier. They have strayed away from the tech look and went for a more personal approach.
This personal approach is always something that is strived for when you are an online based business. The human connection is not there so you need to manufacture that feeling somehow, and the script font does that well.
The new script 'U' monogram almost looks like a teacher grading work. Although the red makes it look as if you are getting it wrong. Considering the old brand used green I am not sure if they would have been better sticking with it, but there could be a reason behind it.
Having a personal touch in an online world is very important. Consumers are wanting to be looked after and want to be able to put their trust in your brand, so a personal connection is key.

Credit to Pentagram
Codecademy
Codecademy is the top online learning platform for learning about code. With millions of users sharing and learning together they have a pretty specific target market, coders and people wanting to learn code.
This pretty specific market (anybody who is in the industry is probably looking at this shouting at their screens saying this isn't specific at all, but bare with me, I am just making a branding point) allows codecademy to base it's visual identity on code and only code, other markets may not understand the brand but people who are looking for this type of thing will.
Which brings me onto my point, do you have a pretty specific target market within education? Well if you do it's worth thinking about delving into that for your visual identity, its your story, it's who you are, so why not build a brand that represents that.

Credit to IE Brand
Warrington and Vale Royal College
This brand was the result of a merger between two colleges. They wanted to represent a bold step into a new era and become the sole choice for further education in the area.
The brand mark reflects this merger supporting and cementing their future. The bright bold colours only help the vision of the brand.
The application of the new visual style runs through all media, on the website, printed materials and stationary, The use of brand mark shapes and bold colours are exciting and intriguing for potential students.

Credit to Pentagram
University of the Arts London
Bringing a more modern feel to the education sector I think is key to connect with new generations. But that doesn't have to mean taking your branding totally out there. It can mean a more considered approach, thinking more about updating rather than overhauling.
New generations find universities, schools and tuition in news ways. Online for example, so having an online presence is key and having a brand that is capable of being applied and recognisable online is even more key.
The University of the Arts London updated the brand with a logo that contains an abbreviation on their full name, 'UAL', this allows the brand to still be recognised in a smaller screen based online world. Connecting with students both through printed materials and online ads.

Credit to Chermayeff & Geismar & Haviv
Universidad Tecmilenio
Tecmilenio's unusually flexible program is all geared to students happiness and fulfillment. The brands logo mark embodies this perfectly, each individual on their own path, moving towards the same goal of success or moving forwards.
The old visual style looked very industrial, not very accommodating or friendly, which when you are trying to push the happiness of your students, doesn't really fit well. The new brand has a softer more approachable look but still links back to the old brand.
The application of the brand also carries through the idea of being on your own path and uses bright brand colours and subtle directional hints of moving upwards or forward. I feel like there is a need for some messaging to cement the brand values of being flexible for students.

Credit to Northumbria University Newcastle
Northumbria University Newcastle
I have talked about how some school branding or university branding is moving away from seals and moving to more contemporary visual styles.
Northumbria have managed to do both. They have moved away from the old bridge icon and moved back to Northumbria's coat of arms and simplified the design bringing the more contemporary feel.
This will be coupled with the #TakeOnTomorrow branding messaging celebrating the University's history and understanding the need to move forward.

Credit to Commerce House
Texas Woman's University
TWU is historically known as a woman's university. They do accept males onto all programs but they are well known as a woman's university.
The new brand has a more light approachable feel, the monogram represents a fountain located on campus and neatly forms a 'TW'.
They partner this with a tagline of "Boldly Go" which is an expression of the values the University holds dear, to educate, inspire and empower students.
Ditching the old plain logo, which did the job if I am being honest. This University is building its visual style through their values and story.

Credit to Houston Group
University of Technology Sydney
UTS have took pulling through their brand story to a whole new level. They have used a data visualiser to create their visual style.
The data which is unique data about its faculties, students and research has been input and the visualiser has created imagery that UTS put on all their materials. You could say the brand has been created by the University itself and not just a design team.
This is a really clever idea, but this doesn't mean everyone go off and find your nearest digital data visualiser and just use that as your brand style. But the idea of bringing through the very lifeblood of your company, and in this case the students and people who work there into brand is key to connecting with your target audience.

Credit to Chermayeff & Geismar & Haviv
Cornell University
Cornell University is another university branding that is in the dilemma of having an old seal and needing to use it in the new digital world.
Rather than totally overhaul the seal, they have come up with a compromise, having a ceremonial use seal and a simplified version. It is another great example of understanding the importance of your history, along with the importance of keeping up to date with an ever changing digital world.
I don't think this way of thinking is new, but I think the need to change the slightly outdated ways of education branding is a must. With new generations coming through, being totally influenced by the digital world, appealing to them is key.

Credit to Pentagram
Loyola Marymount University
Education and especially University branding can be complicated in the fact that their is normally so many facets where the identity must be displayed.
This can sometimes mean a overcomplicated guideline to how to use the logo or a very inconsistent approach to how the identity is used.
The Loyola Marymount University rebrand has a brilliant balance of consistent usage and not over complicating the system. Using 3 main elements in every iteration of the logo, creates a coherent brand.
This type of change can be a daunting task but if it is well thought out and executed properly the results will speak for themselves.
School Branding: Honourable Mentions
Below you'll find an additional crop of branding examples that we believe are worth a look at. All unique and all representing a completely different institution.
Think of it as like a bonus round of sorts.
Enjoy.

Credit to Clever Box
Palmers Green High School Prospectus
Palmers Green High School was a full project including plenty of materials, but we were drawn to the clear and considered prospectus design. They have used both printing techniques and brand colours perfectly to create their school prospectus.
Using die cut print and extra pull outs, they have constructed an easy to use and very clear prospectus, which in our research was severely lacking.
We found plenty of prospectuses jam packed with information, but no clear way to find exactly what you're looking for. As far as clean and easy to use design, Palmers Green have nailed it.

Credit to Spy Studio
Hackney Forest School
This school is not what you'd expect from a typical school, but it has such a nice visual style we couldn't leave it out.
The idea is that for many children living in urban areas, getting the experience of the outdoors is very hard to come by, so this initiative was setup to combat that.
Using a brilliantly colourful and loud visual style, you can really feel the idea behind the school. The outdoors can be very messy and although the design isn't messy by any means, the style brings out what it means to be a child outdoors.
The whole visual style is a great example of how you can connect with your students and give your print work some character and appeal. Obviously this is for younger children, and this style would have to change if it was say, a University, but you should always take into account, who is going to be using it.

Credit to Richard Brooks
Chinthurst School Prospectus
This next example shows how it is not just as easy as connecting with one audience. University prospectuses are meant to connect with a pretty small age range, but that doesn't mean it's easy. But something like a high school or primary school has a huge age range of students attending.
Chinthurst School does a great job of bringing through its brand and visual style to accommodate for all students. The high end print work and structured design makes it easy to use and very good to look at.
The gold foiling of the logo and title gives the user an instant feeling of class, which when it comes to our kids, we always want the best.
This prospectus design understands that parents will be the sole users and as such, have tried to connect directly with them, rather than the children.

Credit to Heather Gid
Corcoran School Brochures
Now if you are a specific type of school, for example a technology school or an art and design school, surely the idea behind a prospectus is to showcase what you can do, and in doing so attract the right students to succeed.
Corcoran School brochures do exactly that.
The Art and Design School uses its expertise to create a striking visual style to connect with the exact type of students it wants.
Now for someone who wants to take maths or science on as a career, this may be overwhelming, but for a creative (and being a creative myself) this is exactly what you're looking for.
This is a perfect example of connecting with your reader and being able to stand out.
With so many schools, Universities and colleges around, and with it being easier than ever to move out of the country for education, it's key that you draw people in from all over the world, with exactly what you can offer them.

Credit to Andrew Townsend
NTU Art & Design Book
The NTU Art & Design Book is another great example like the previous. They use specific language that is unconventional for a normal prospectus.
This encourages creative growth which is vital when doing a creative course.
As you page through the prospectus, everything has a visual style for its specific course, so an architecture course has a big block almost construction like font tied to it. Whereas the fashion course has a beautiful script font on the page.
I love consistency and being uniform when it comes to printed documents like a school prospectus, but NTU have found a way to bend the rules and stretch their prospectus design so it breathes it's own character into each course on offer.

Credit to Maud
The University of Sydney Prospectus
The University of Sydney had been accused that it was unwilling to move forward and adapt. So they created a new visual language that reflected it's forward thinking mentality, alongside it's ability to adapt.
The world is changing dramatically, and very very quickly. Socially, politically and physically.
The new heavily typographic style created powerful messages that ask all the burning world questions and put their ideas and students at the forefront of this.
Creating a pioneering persona gives a potential student the confidence that they could make a difference in this world and that the University of Sydney can facilitate them in doing so.

Credit to Maud
The National Insti­tute of Dra­matic Art
NIDA is an institute that strives for mastery and perfection, so a prospectus has to reflect that in its design.
Everything about their prospectus screams beautiful design and a considered approach.
The binding uses a rubber band with a die cut holder. This type of die cutting could be expensive, but the end result gives you something like no one else has, and could win over plenty of people on the presentation alone.
NIDA also have some more simple course prospectuses that are just as good to look at. The photography in black and white and bright colours contrast brilliantly, to draw you into the information.
It's a great example of standing by your values. If perfection is your thing, make perfection breathe through your prospectus and everything else you do as well.

Credit to Mytton Williams
St Mary's University Twickenham Prospectus
St Mary's have used their strapline "Where Next" to point the way for the visual direction. Literally they have used arrow shapes to reinforce their values.
They have also used some pretty direct photography, students working, learning and smiling, that may seem pretty obvious to do, you don't want photos of unhappy students. But they want to come across as friendly and good humoured so this relaxed photography of happy smiling students goes a long way to helping put these values across.
Along with the above they have added a simple gold foiling onto the strapline, on the front covers of their prospectus. This may seem a trivial touch, and possibly very expensive, but it gives that feeling of success, achievement, and standard, that could be the final push for potential students.

Credit to Bond Agency
University of the Arts Helsinki
This example is yet another prospectus for an art and design school, but with their ability to use their specific skills they can really bring home what they do.
The hugely creative design in this prospectus really speaks to creatives and young budding students wanting to make their mark on the industry. Using this creativity, the prospectus can really convince the students that the school has the facilities and the drive to put them in that position.
We feel a lot of other prospectuses lack this creativity to really engage students. Not only students in the art and design sector. Quickly, off the top of our head, you could use beautiful printing techniques to create a space like feel for scientists, or use a math problem to intrigue mathematical or technological students.

Credit to Jotta Studio
Falmouth University Prospectus
Falmouth University have combined both their history of Falmouth and the University, along with the rising status it has to create a beautiful prospectus.
They offer a whole host of courses, so they use a consistent approach to how to represent each course while still creatively and beautifully putting across all of the required information.
We have shown a lot of creatively fueled prospectuses, but this example is a great way to show how a consistent approach in design and education branding can make it easy and exciting to use a prospectus.

Credit to University of York
University of York Prospectus
The University of York have delved into design trends with the cover of their prospectus for 2020. They've used a distinctive illustration they really stand out from the crowd.
Unfortunately after that, we personally feel it becomes a little disjointed, there is a lot of big bold text and bright colours and it's hard to concentrate on anything at all. Never mind the specific set of courses you are looking for.
Using illustration has massively came into trend in both print design and web design. This is by no means is a bad thing if this is something you want to use on a prospectus. Typically, your prospectus will only be around for a year, so if this trend goes out of fashion don't worry.
Just make sure you don't get stuck with a trend year after year that has moved on.

Credit to University of Winnipeg
The University of Winnipeg
This example shows how you may not have a speciality in arts or technology, but you can design a prospectus that covers all of your bases, and still looks great.
Using icons and infographics they make looking at stats more exciting. They've used more than just text. By partnering this with a consistent and clear visual style, and typography rules, you have a very structured and easy to read prospectus.
To us this is key, you have really go to town on the design, but if it isn't easy to read for the potential student or parent, then you have already lost the battle.

Credit to Yale
Yale Prospectus
Yale is a huge university in the USA, and you wouldn't think it really needs to do any recruiting, but they still have a prospectus.
The incredibly simple cover almost has an attitude problem.
Essentially the logo and a single statement at the bottom of the cover that says "Make your undergraduate education count."
It reflects the clout that Yale has, and the ability to make one sole statement.
Now I wouldn't suggest that a new or upcoming University do something similar, as it could really backfire. But it is intriguing that they don't feel they need to bring some happy faces in, and are happy to go with a simple standalone message on their cover.

Credit to UAL
UAL Online Prospectus
Now this example is something I am surprised we have not seen more of. This is an online prospectus, it has a video that explains about the UAL and it's 6 unique Colleges.
A lot of examples we found were online PDF's and had not quite yet transitioned to a fully online prospectus but I feel with the digital generation taking its hold, things like online prospectuses and videos will become more and more popular.
Not to sound like an old-timer but sometimes I hate doing things online. Nothing quite beats an item of printed material and actually going somewhere, but I do like the future and don't want to be stuck in the past.
To play Devil's Advocate:
I feel the process of going to school and the choice is very much about human connection and a social experience, you get on with tutors or fellow students and they can inform that decision of going to a particular school.
Be careful not to lose that human connection!

Credit to RISD
RISD Prospectus
The Rhode Island School of Design takes quite a different approach to their prospectus. The only solid course information they've included, is on one page at the back of the PDF.
This strange way of slicing up the prospectus actually gives them plenty of pages to put in some great shots of their students getting into their work, and plenty of quotes from visiting artists, students and professors.
They're selling the place and the community, rather than the course itself.
It all seems to be about the design, and the experience and difference you make there, I think they have captured this well in the prospectus, and as a plus, the imagery and typography look great.
Maybe it's worth thinking about a different approach to the usual, couple of pages about the school, a couple of pages about the campus or premises, and then delve into a multitude of course pages.
Maybe something similar to the RISD, focus on the experience the students will have, rather than all the hard information.

Credit to Spy Studio
UAL Printed Prospectus
Along with the totally online prospectus a couple of examples up, UAL have done plenty of brilliant printed prospectuses.
This particular example again, really pushing on the fact they an Arts School, the covers are exciting and intriguing. The one thing we really like about this design is that it has been brought right through into the students shows.
The same visual style bookmarks everything done in that year which is consistent and refreshing to see. Don't be afraid to bulk up your prospectus project to something a little more extensive, there's no need for it to be a one off design, create a visual style and run with it.

Credit to Manchester Metropolitan University
Manchester Met University Prospectuses
So along with a great looking prospectus, you can really bring a visual brand through. Manchester Met University have done this cleverly.
The MMU have created a separate prospectus for each subject and course and have created matching covers for all, the typography changes but the bright colour schemes and typography based titles stay.
This is another great example of how you can create a brand style that could potentially go throughout your school or University brand. This will also ensure consistency and a visual style you can lean on through all the visual materials.
A+ Examples of School Branding and University Branding
Hopefully all these examples have given you some good ideas and inspiration on how you can bring through your story into your School or University branding without losing your heritage.
All of the examples in this blog show how the sector is changing from an old design method with seals and inconsistent brands, and how they are moving into a new era, which the online world is key and the ability to attract and engage a new generation of students is a massive part of education.
If you have recently had a rebrand or just want to show off (promote) your brand, there are various education events that you can attend.
What do you think about the school and university branding above? Would like to speak to us about your school or university brand get in touch.