When it comes to manufacturer branding, there's sometimes not a lot to get excited about.
It's fair to say companies in this sector often don't place much value on the importance of branding, and many still prefer to rely on word of mouth marketing and referrals to attract new business.
Whilst these practices might have been effective at one time, the world is changing and there are a lot of other opportunities to take advantage of.
For example, there's a whole plethora of digital marketing strategies such as social media, content marketing, and pay-per-click advertising.
These are the sort of strategies that manufacturing businesses need to get on board with or they're going to be left behind.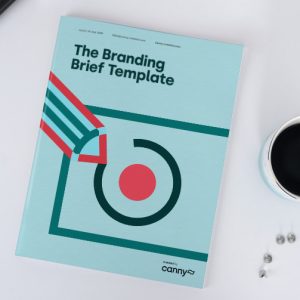 The Branding Brief Template
The Branding Brief Template is a free template that will help you get the brief for your branding project right. W...
Whilst you'll always have your 'bread and butter' customers, i.e. those people who have been loyal to your business since day dot, you could be missing out on a whole word of opportunity.
In this blog post we're going to take a deep dive into manufacture branding, website design, and marketing to cover all bases.
We're also going to include some manufacturing brands who operate in the sustainability and renewables sector, as this is an area which continues to grow.
So, let's dive in.
Where and How Do You Make Your Money? What Is Your Business Model?
In the typical manufacturing model, manufacturers sell their product to wholesalers and retailers, who then sell those products to customers through physical or online stores.
This means the manufacturer makes the product and then it is up to the wholesaler or retailer to get this product in front of consumers.
However, lots of businesses are moving away from this tried-and-tested method and are starting to sell directly to consumers (D2C). This includes creating their own ecommerce website where they can sell their products to consumers and control the whole buying journey.
Essentially this removes the middlemen (i.e. the wholesaler or retailer) and allows manufacturers to get closer to their customer base.
Alongside this, it also increases the profits of the manufacturer as they would usually sell items to the wholesaler at a reduced price, therefore limiting how much money they make on each product.
However, when selling D2C, manufacturers can charge consumers the full price and improve their profit margins.
If you're a manufacturing brand considering D2C then there are a few things you should know first …
How manufacturers can sell directly to consumers
Before transitioning from a traditional sales model to a D2C sales model, businesses must understand that there are some key differences.
Selling directly to consumers requires a very different approach from selling to wholesalers and this is something you need to be aware of.
Below are some ideas to get you started on your M2C journey:
1. Identify a gap in the market
A successful business starts with thorough market research.
Whilst it might take some time, conducting research is the best way of ensuring there is actually a need for your product.
You should also familiarise yourself with potential competitors as this allows you to spot any gaps or missed opportunities that you could take advantage of.
An example of this is Burrow furniture – a company based in the US who make and sell their own furniture range.

Credit to Burrow Furniture
After becoming frustrated that other furniture manufacturers produce low-quality and inconvenient furniture, they spotted their gap.
Using a different approach to furniture design, they produce modular furniture that is of a very high quality. This makes it easier for consumers, as the different parts can be separated out and moved around.
By understanding their competitors and finding a gap in the market, Burrow furniture has created a strong manufacturing brand with a competitive advantage.
2. Establish objectives
Switching to a M2C model doesn't just affect who you're selling to, but also the way you sell. As a result, this requires everyone in your business to be on the same page so that they understand what's involved.
If you still have ongoing relationships or contracts with retailers then obviously don't just throw these in the bin.
Instead, use this channel to support your other revenue streams, instead of cutting important ties. And remember, manufacturers don't have to be solely M2C.
You can still sell through wholesalers and distributors whilst also selling through your own channels (i.e. your website).
Nonetheless, when you're first introducing a M2C model you need to make sure everyone understands the same goals and objectives.
As a team, define why you're introducing this sales model, whether that's to test out a new product or to develop a better relationship with the end consumer.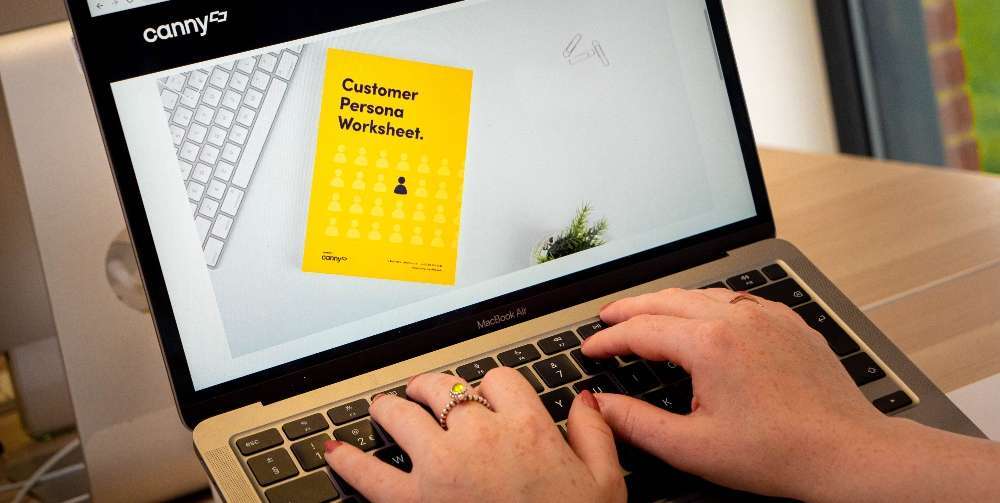 Download your free copy of the customer persona worksheet here
3. Understand the needs of the audience
The most important stakeholder in a M2C business is the end customer.
Without this person (or business), you're not going to be able to sell any of your products.
Therefore, it's your job to make sure that your product or service meets their needs. However, this is only made possible by you first understanding those needs.
This is where analytics and reporting comes into play as you need to keep track of who is looking at your website. From this you can start gaining insights into consumer behaviour including what products they're looking at, for how long, and on what pages.
All of these insights are key as they allow you to better nurture the relationship and make a sale.
This is one of many reasons why having a website is important but we'll be delving into this more further in the post.
4. Use the right channels to connect with your audience
One of the greatest advantages to D2C selling is being able to get closer to your audience to better understand their needs.
But, to make these connections you need to understand where your customers are. Essentially any channels that they're using to find products or information, are the same channels that you should be using.
This all boils down to understanding your customer persona and knowing where they spend their time online. For example, does your ideal customer prefer Facebook or Instagram? Do they primarily buy from Amazon or eBay?
All of this information needs to be clearly outlined in your customer persona document as this is what informs your future decision making.
You might feel like throwing caution to the wind and investing in every channel.
This is bad for two reasons:
It's not cost effective as you could be spending more on a channel that your audience don't use
It's over ambitious and more than likely, the quality of your content will suffer as a result
Instead, be strategic and find out which channels will produce the best results.
5. Use the right tech
Whilst selling directly to the consumer means you'll have more personal connections with your shoppers, it also means you'll have some added complexity, such as managing nearly the supply chain from start to finish.
On top of this, you'll also be responsible for activities such as real-time payments and sales order automations, and tech is the glue that keeps your business together.
It's important that you choose the right tools (which we'll be covering later in the blog).
A huge priority when moving to a D2C model is choosing the right ecommerce platform to launch your online store.
This is going to be at the heart of your sales model so it needs to be packed with all of the features and functionality you need to make your business a success.
There are various platforms you can use such as Shopify, Wix, and BigCommerce, but it's important to do your research first.
Benefits of buying directly from manufacturers for consumers
Now that we've delved into how manufacturers can sell directly to consumers it's time to look at the benefits of this business model.
As previously mentioned, lots of manufacturing brands are transitioning to this method as it allows them to gain a deeper understanding of their customers wants/ needs.
But aside from the benefits to the manufacturers (more personal connections, increased profits etc), what are the benefits to the consumer?
Well, let's take a look.
Manufacturers offer competitive prices
Since manufacturers don't have to worry about running a physical store, they usually have less overheads.
As a result, this gives them more wiggle room with their pricing which means the end customer gets the product at a better rate.
Also by cutting out the middlemen (i.e. the wholesaler) this is another area manufacturers are saving on, and is another way they can lower the cost of the product.
Easier for shoppers to connect with your brand
The same way it is easier for brands to connect with their consumers through D2C, it is also easier for consumers to connect with your brand.
Instead of it seeming corporate and faceless, you can leverage your own channels to add some personality to your brand.
This is key in the manufacturing industry where many brands are perceived as 'dull'.
Manufacturer offer an expansive range
If a customer has already tested out one of your products and loves your brand, they'll likely want to explore the rest of your product range.
Unfortunately, many wholesalers and retailers often only carry specific products from a brand's line so customers are limited on the products they can buy.
This directly affects your bottom line, as you're only able to promote a handful of products when selling through the traditional sales model.
However, by selling D2C you can use your ecommerce website to showcase your full product range. This allows consumers to have unlimited access to what you have to offer and increases the likelihood of them buying several items.
Just make sure your website is clearly designed and categorised so that consumers can easily navigate to the products you Need. After all, if you've got several different product lines all falling under the same umbrella brand name it could get quite confusing!
Making life easy for your consumer is key, but we're covering this point further in the blog post.
Can cutomise products
Make-to-order (MTO) is a strategy that allows customers to order customised products.
And as we know, customers love having something that is bespoke and tailored to their exact needs.
This process begins once the order is received so the waiting time might be longer, but there is little to no risk of excessive inventory.
In the end, the customer gets exactly what they wanted (whether that's a specific sized window frame or a certain type of door) and as such, they're more likely to use your services again.
Benefits of buying directly from wholesalers for consumers
Now that we've discussed the benefits of buying directly from a manufacturer, it's only fair to look at the flip side of the coin – buying directly from a wholesaler.
As mentioned earlier in the blog, lots of manufacturers use a combination of sales models and sell their products through both wholesalers and their own channels.
This gives them the very best chance of winning customers as they get exposure through a range of touchpoints.
With that said, let's look at some of the benefits for the consumer when it comes to buying from wholesalers…
One stop shopping
Unlike manufacturers who will only carry stock from their own brand, wholesalers will stock a variety of different brands giving consumers more choice.
For example in the US, think of places such as Walmart or Target.
Consumers can go into these stores and browse through hundreds and hundreds of products to find what they need.
However, if they were buying directly from a manufacturer, they would be limited to choosing only their specific products.
Price comparison
Because wholesalers and retailers stock a variety of different brands, it is easier for customers to compare prices.
This means they can choose a product which best suits their budget instead of being limited to one particular brand.
This is a huge advantage for a business of any size but especially a startup, who might be a little tighter on the purse strings! (Among many other challenges startups face.)
Easier returns
Since lots of wholesalers and retailers have physical stores, it's easy for customers to pick up and return products.
For example at Makro (a UK wholesaler), you can make a purchase online in a matter of minutes and then select a time to pick it up from the store.
This is equally useful for returns as you can drop a product back at the store if it doesn't meet your requirements i.e. it's faulty.
Know Who You're Talking to
To kick things off it's important to note that the manufacturing sector is very, very broad.
In fact any company that uses components, additional parts, or raw materials to make a finished product is classed as a 'manufacturer'.
When it comes to their business model (as outlined above), there are two ways that manufacturers can sell their products to customers.
They can either choose to sell through wholesalers/ distributors (such as Makro and Walmart), or through their own channels (such as their website or social media).
However on top of this, manufacturing companies can either sell to other businesses (known as B2B) and to individual consumers (known as B2C). It really depends on the type of product you make, and who you have defined as your target audience.
For example, a loaf of bread or a set of tires could be sold directly to consumers from a manufacturer or through a different store, such as Asda or Halfords if we're talking about tires.
However, something such as lumber or steel could be sold to a construction company (which is B2B) as they would use this material for building projects.
As a result, a manufacturing company not only needs to know their business model, but also who they're speaking to.
There are various challenges involved with this as:
B2B customers are different as they're buying on behalf of their company. Therefore if you're appealing to a B2B buyer, you need to emphasise the long-lasting benefits of your product such as cost saving and improved performance.
If you're appealing to an individual consumer then you have room to be more creative. These buyers often buy on impulse and whilst cost is important, it's not as big of a factor.
If you're selling through wholesalers or distributors, you need to give them confidence that there's a real demand for your product. If you've got past sales figures or proof that your product is a success then show them.
As a manufacturing company you need to come across as 'human' regardless of who you're speaking to. Lots of manufacturing companies, especially in the industrial sector, are perceived as boring and outdated.
Whilst having a broad idea of your audience is a good starting point, it's not enough to make your efforts a success.
For example, if you're going down the B2B route and you've defined your audience as construction companies, you need to segment this further.
This leads us nicely onto our next section…
Audience Segmentation
Audience segmentation is key as it allows you to target specific groups of people (segments) within a larger audience.
Using the example above of a construction company, you need to identify who within the construction company you're targeting.
That's because lots of different people and departments will work in the construction company, but they won't all have the same needs or pain points.
For example, the HR team will have very different needs to the construction workers who actually build the projects, and similarly the marketing team will have very different needs to the customer service team.
Therefore, you need to decide which of these people you are targeting otherwise any sort of marketing activity will fall flat.
For example, when developing content for your website, you've got to keep your target customer or buyer persona in mind and include information that helps them achieve their goals.
If purchasing managers are the ones browsing your website, how can you 'keyword match' their spec sheet to ensure the sale?
Once you've identified your audience(s), make sure you generate content that speaks to their needs, including key information such as turnaround times, customer rejection rates, processing accuracy, product quality, lead times, shipping, etc.
Manufacturer Branding
Whilst your company might not yet be a household name, you can leverage manufacturer branding to create a stronger association between who you are and what you offer, giving you an advantage over your competition.
Many people think manufacturer branding is boring, and more of an afterthought instead of placing importance on the value it can bring.
As mentioned earlier, that's because lots of these businesses still rely on word of mouth marketing instead of leveraging the power of branding – especially those businesses that have been around for years!
Regardless of whether you manufacture nuts and bolts, aircraft equipment, or car parts, you can still create a strong visual identity.
Within the manufacturing sector, there are an increasing number of sustainability and renewable brands. Examples include Native Foods, The Mandai Wildlife Group, and Liv Energy.
There is a common problem with manufacturer branding as a whole, as lots of brands play it too safe and don't push the creative boundaries.
This is especially important when it comes to sustainability brands, who are typically very cliche and stick with green colours and turbine images.
Which let's be honest, we've seen a thousand times!
But, we're here to tell you that manufacturing doesn't have to be (and shouldn't be) boring.
However, first things first.
What actually makes up a brand?
Brand strategy
A successful branding strategy requires a detailed plan as this sets the direction for the entire campaign.
First and foremost, your brand must establish:
Brand Identity
Brand positioning (what gives you edge and where do you sit compared to competitors)
Brand story
Brand values (what is most important to you)
Brand mission (what are you trying to achieve)
Brand touchpoints
Brand messaging (the message you are trying to get across)
Without a brand strategy you don't have a brand.
As a business owner it's easy to think that everyone 'knows' your brand strategy simply because you do.
When it's your own business you're naturally very close to it, but you need to make sure everyone in your company understands it too. Essentially, you all need to be rowing in the same direction or it's going to greatly impact the success of your business.
If one department thinks X is your brand strategy but the other department thinks Y is your brand strategy, then you've got a huge misalignment.
Your brand strategy is central to everything you do and is the 'why' behind your entire company.
Brand Identity
As a manufacturing company your brand identity needs to be visually strong, whilst also conveying technical information.
This can be a tough balance as you're trying to communicate important information whilst also appearing friendly and approachable.
You don't want to come across as stuffy or too tech-heavy, but at the same time, you need to show people that you're the expert in this field.
Whilst it can be a difficult combination, it's important to get this right to remain competitive.
If you're struggling then you need the help of a professional design agency. They will be able to work with you to strike the perfect balance between asserting your expertise and engaging customers in your brand.
By investing in a professional service you can feel confident that your brand retains all of its important technical attributes without sticking to the old tried and tested method of 'playing it safe.
At Canny we've worked with a range of brands in the manufacturing sector including DP Fasteners. To find out more about how we helped their business, simply check out their case study. Or to discuss your business in more detail, get in touch with a member of the team!
Brand Positioning
Brand positioning is super important for the manufacturing sector as clients will choose you over a competitor because of two things – cost and perceived quality.
However, when both of these things are the same (or roughly the same) between your brand and another brand with a similar offering, how do you make sure customers choose you?
It all comes down to your brand positioning.
In a nutshell, this is how you use branding to influence how customers perceive you.
The main takeaway here is to create a brand that instills a sense of trust.
You can do this by creating the perception of being credible, professional, and consistent.
This means that your products/ services should meet any promises your brand makes and should deliver every single time.
In order to attract and retain customers, you must create the perception of being:
Credible – Any claims you make should be back with evidence (consider client testimonials and case studies)
Professional – You need to come across as a thought leader in your field so that customers trust what you have to say
Consistent – You must always deliver everything to your customer that your brand promises
Aside from this, you also need to focus on what makes you unique.
For example, take company A and company B who both manufacture glasses.
Their core offering is the same as they both provide users with protective eyewear.
However, company A uses steel to make its frames whereas company B uses titanium.
Now, you might be thinking so what?
Well, titanium gives company B a competitive edge as this material is also comfortable and lightweight. As such, this positions company B above their competitors and makes them stand out in the marketplace.
Brand story
The power of a brand story should never be underestimated.
As a manufacturing company, you need to give people something to buy into; something that they feel as though they can relate to.
For example, are you a family business who has been in service for 70+ years?
Did your great grandad and a few of his friends start the business with just a few nuts and bolts and now it's grown into a global company?
If so, then there's your brand story.
This is how your company got to where it is today, and it tells customers the background of the brand. It does exactly what a brand story is supposed to do and evokes some sort of emotion. This is a powerful tactic as people buy into things they 'feel' something about.
At the end of the day, humans are conscious beings and our purchasing decisions can be swung heavily by emotion.
Whilst this is more prevalent in the B2C world, B2B buyers are still swayed by a strong brand story. Make sure you include how your product/ service came to be, and the value that it continues to bring customers today.
Brand Values
Brand values are exactly what they say on the tin.
They're those values or beliefs that your company holds strongly and they shape everything you do.
From launching a new product to recruiting new members of staff, every decision should somehow be tied back to your brand values.
When it comes to the manufacturing sector, particular attention must be paid to health and safety. Whilst this can be seen as a 'wishy-washy' subject and something people just tick off, health and safety is absolutely key in this industry.
Just think about the very nature of the manufacturing world. When using different pieces of equipment to transform raw materials into a finished product, so much could go wrong.
On any factory floor there are a multitude of hazards, all of which pose a risk to employees,
As such, any manufacturing company needs to clearly display their health and safety policy in both online and offline channels. This includes printing their policy and attaching it to walls around the factory floor so that employees know you are committed to their welfare.
Another area that manufacturing companies must pay attention to is the environment. Consumers are becoming increasingly aware of how human beings are affecting the planet through carbon emissions, and the manufacturing sector is a huge culprit.
From transportation, to waste production, to the burning of fossil fuels during operations, this industry is notorious for producing high levels of co2.
As a result, manufacturing companies should include how they are helping towards sustainability and what steps they are taking to reduce their carbon footprint.
This is a powerful brand value and is something lots of customers will relate to.
Brand Mission
Your brand mission statement clearly communicates your brand's purpose and objectives. It also details how you plan to serve your customers with the very best product or service.
Following on from the point above about sustainability, a strong brand mission statement in the manufacturing industry should include a commitment to environmental change.
As well as putting the product/ service at the forefront of your brand mission, this should also be backed up with a promise to better serve the environment and reduce carbon emissions.
This helps customers better understand your product, and how you plan to fulfill your mission.
It gives them something to buy into, as if they know you're contributing to the environment for the better, they're more likely to invest.
As we noted before, consumers are waking up to the importance of climate change and will appreciate companies doing their bit to help. It shows customers that you have a conscious and a more human side – both of which are important for the manufacturing industry which is sometimes seen as a little faceless and dull.
Brand Touchpoints
Brand touchpoints are any area where customers come into contact with your brand.
So, this might be your website, your social media, your email newsletter, your paid ads – anything that they see that represents your brand.
However, brand touchpoints aren't only digital as customers can also come into contact with your brand through your factory floor, your reception area, your office space, your branded vehicles out on the roads, or any leaflets/ flyers that you send out in the post.
Essentially, anywhere they see your brand is classed as a touchpoint. The whole idea is that regardless of where customers are seeing your brand, their experience should remain the same.
Think about your experience when you go into a BMW car showroom.
From how clean the exterior windows are, to the way the showroom is displayed, to the snazzy salesperson who gives you a free cup of coffee, everything ties back to the BMW brand.
If any one of those things were to fall short of excellence, it would reflect badly on BMW and affect how customers perceive the brand.
The same goes for your manufacturing company.
Consider the different ways a customer comes into contact with your brand and make sure they receive the very best customer experience.
If you have snotty sales staff, then they need to go.
If your signage on your office window is out of date, then it needs to go.
If your coffee machine is broken in your reception area, then it needs to be fixed.
Anything that could weaken your brand needs to be resolved as this impacts how customers see you and ultimately whether or not they buy.
Brand Messaging
When it comes to your brand messaging it all depends on who you're talking to.
For example, is it wholesalers, suppliers, other businesses, or an individual consumer?
As we've discussed earlier in the blog, manufacturing is very broad and it all depends on your business model.
Once you've identified who it is that you're talking to, you need to tailor your brand messaging to suit.
For instance, if you're trying to attract new wholesalers, think about what they need from your product/ service.
In this scenario, they'll want to be reassured that there is a demand for your product and that customers actually want it. This will affect the entirety of your brand messaging as you need to understand how to appeal to these needs.
The same goes for an individual consumer.
If you've identified project managers as your target audience then your brand messaging will need to draw on their wants/ needs.
Their purchasing decisions will be heavily swayed by price and convenience so this needs to be carried through.
The Best Manufacturer Branding Examples
Whilst getting your manufacture branding right might seem like a bit of a challenge, there are lots of companies who have got this bang on.
To give you some inspo, let's take a look at some manufacturer branding examples…

Credit to iPhone
Apple
We've all heard of Apple, and probably all have at least one Apple product in our possession.
Whether that's an Apple Mac laptop, an Apple watch, or the classic Apple iPhone, this manufacturing company has quite literally taken the world by storm.
So, what makes this brand such an enormous, global success?
Well, it all comes down to they're fantastic branding.
Whilst the obvious part of their branding (such as their logo, messaging, colour palette) are all
fantastic, it's the experience they create that really sticks with me.
This extends to various touchpoints from the feeling you get when opening the box of your new iPhone, to the feeling of stepping into the Apple store.
It's exciting, exhilarating, and you feel like you're touching a part of the future.
This is something Apple excels in as they're constantly innovating. They know that one great product isn't enough so they're always building on their existing range, making it bigger and better each time.
In terms of competition, they stay one step ahead of everyone else and this gives the brand an immense amount of power.
Manufacturing companies who don't grow and adapt will always be left behind, but Apple's branding strategy is one of constant evolution.

Credit to Meatable
Meatable
Netherlands based company, Meatable, are pioneering a real meat product that is made by taking cells from unharmed cows and pigs and applying some science to it.
It's real meat without causing harm to animals.
This involves replicating the natural process of meat production by mixing fat and muscle cells in equal proportion that turn out like traditional cuts of meat.
At the heart of this brand identity is positioning Meatable as the 'new natural' which centers on the idea of letting cows get back to doing what they do best – grazing in a field and eating grass.
The language they use is also very clever and directly speaks to the consumer. Some examples include 'Holy cow! No harm meat' and 'Clean meat. Clean conscience. Cleaner planet.'
It tells consumers that yes, you can still eat meat, but why does it have to be at the expense of animals?
Instead there is an alternative, and that alternative is Meatable.
This is a great example of sustainability and manufacturer branding.
Manufacturing Website Design
Manufacturing is not typically thought of as a digitally-focused industry and remains pretty old-school.
Historically, these companies have allocated their budgets to traditional marketing and advertising in specific industry publications.
Websites are often treated as an afterthought, or worse, non-existent.
However, a website provides a strong digital presence and is one of the most important marketing tools for manufacturing businesses.
An outdated, poorly functioning website can reflect negatively on the technical expertise of your company. It needs to instill confidence in your ability to build things that work as they're supposed to.
Why is an effective website important in the Manufacturing space?
An effective website is key in the manufacturing space as websites serve as constant marketing.
By having a strong online presence, customers can always stay up to date with your company and search your latest products.
Whilst printed company brochures still serve their purpose (check out this post as to why printed marketing materials aren't dead), they're not enough to hook your customers.
Aside from showcasing your latest products and services, websites are also somewhere customers can find out more about you. By having a 'meet the team' and 'about us' section, it lets customers into your company and gives your brand a 'face'.
This is very important when moving from the traditional business model to an M2C business model as you're trying to reach customers directly.
With that said, let's explore some other reasons why an effective website in the manufacturing sector is important.
Highlight what makes you unique
Does your website communicate your expertise or is it doing you a misjustice?
Lots of manufacturing companies have been in business for many years and solve complex problems for their customers.
If you've been in the business for 70 years then tell people!
This in itself is an achievement and also proves that you're the expert in your field.
Furthermore, you need to focus on what makes you unique as you might not have put much thought into this.
A good example is Boeing who manufactures aeroplanes.
Yes, you read that right, AEROPLANES.

Credit to Boeing
Now, what would you expect from a brand like this? Well, considering how exciting their product is, you'd probably expect a website that reflected this; one that really drew you in and made you want to read more about the manufacturing process and how the planes are made.
Sorry to disappoint you. That's not what you'll find on the Boeing website.
Instead, their site is very cold and corporate-looking with a lot of blue tones. It actually reminds me of a website in the pharmaceutical or medical sector, and doesn't really ignite any interest.
What would have been more exciting, would be to have a huge video playing as soon as you land on the site with a plane swooping into action. OK, so there are probably a few other ways you could capture customer attention, but their current set up certainly isn't doing it.
Even the top navigation bar is poor, and the words are really easy to miss. There's no bold typography or eye catching lettering, but instead, a really dull grey colour palette.
Take inspo from this example, and make your website interesting.
Especially when you're manufacturing something as unique as aeroplanes, you should be shouting it from the rooftop.
Allows you to communicate with your customers
Your website is the centrepiece for communicating with your customers online and is vital to building and nurturing any business relationship.
There are three things to keep in mind when it comes to your website..
1. How customers get in touch
Who is monitoring incoming enquiries and are they being responded to in a timely manner. On top of this you need to make sure all your phone numbers, email addresses, and plant locations are accurate and up to date so you're not missing any opportunities.
2. Safety and security
On the shop floor of a manufacturing plant, safety and security is paramount. So, why would you not apply this to your website too? Cyber threats are increasing, and you need to be protected. Something as simple as adding an SSL Certificate to your site can be very effective.
3. Product/ service information
Do you have all your product data (user instructions, datasheet, specifications etc.) up-to-date and easily accessible on your website? Do you have important marketing collateral currently in print that needs adding to your site?
Recruit new talent
Finding skilled employees is a concern for many industries and the manufacturing sector is no different.
These companies are struggling to fill those skilled labour positions which makes having a good website even more of a priority.
In order to attract qualified new talent, manufacturers must use their website to dispel the misconceptions and often negative perceptions (outdated culture, lack of growth opportunity, etc.) associated with the manufacturing sector.
Communicating your positive working culture is a fantastic tool when it comes to recruiting new talent.
People want to know that they are going to be looked after and that there is room for career progression. No one wants to think that they are going to be stuck on a factory floor assembly line for the rest of their career, so make sure you state the different opportunities available.
Your website is the perfect place to do this as you could create a factory tour video and interview different people within your company.
You could then embed this video onto your careers page on your website to show people what it's like to work for you.
Helps your sales team
Your website can equip your sales team with the tools they need to nurture prospects and make more sales.
For example, are you currently tracking your website visitors? Wouldn't it be great to know that a prospect you met with yesterday went back to their office and spent 20 minutes browsing on your site, looking at specific products?
This information is golden and means your sales team can move the prospect down your funnel and convert him into a customer.
By knowing what products the prospect is interested in, they can better serve them with the right content to reaffirm their purchasing decision.
For example, they could send product reviews, testimonials, or explainer videos to show the prospect how a product works in action.
All of these things help to 'warm' up a lead and move them closer to making a purchase.
However without having a website and tracking these important metrics, your sales team is working in the dark.
This makes building (and nurturing) relationships more difficult, and can greatly hinder the growth of sales.
Whilst this process might seem tiresome and long winded, there are a range of marketing automation tools that can help – which we'll cover further in the blog.
What should a website in the Manufacturing space include?
Manufacturing websites aren't exactly the same as other types of websites for other industries.
The reason being that this industry in particular relies on the production of many intricate parts and pieces, and as a result, manufacturing websites need to reflect that attention-to-detail in their online presence.
There are various things a website in the manufacturing industry should include which we're delving into below…
Up to date contact information and an easy way for customers to reach out to you
Thorough, detailed product specs
Health and safety information. This is huge in the manufacturing industry as there are various safety requirements that your product must comply with
A dedicated 'meet the team' or 'about us' page which really hits home the culture of your business. This can help to beamish any misconceptions about the industry
Good product photos
Be more than just an online product brochure
The last point in particular is very important as manufacturers need to communicate how interesting their product is to customers.
Even if it doesn't sound interesting on paper (i.e. you sell nuts and bolts), you've got to make people want to buy this product.
As we've said time and time again, manufacturing sounds boring but it doesn't need to be!
If you've got something to show off, then make sure you show it – and be proud of it.
Let customers into your factory floor and show them the process of how things are made.
What really springs to mind here is the show 'Inside the Factory' by Gregg Wallace.
This involves Gregg going into different factories to find out how stuff is made. Whether this is cakes, diggers, or household items, he takes a good look at some of the UK's production lines.
What makes this show so great is that you get to see how something is made step-by-step. For the majority of us, we simply buy a product and that's it. We don't see how it ever came to be.
Yet manufacturing is such an intricate process and it's fascinating to see something transform from a raw material into a finished good. What else is great about this show is seeing the people who work on the production line.
Seeing how they operate the different pieces of machinery and work together to move products along the line really invites you into the process.
Take a look at the clip below which shows when Gregg went to a mattress factory:
Normal considerations for any website
Just because you're building a website in the manufacturing space, it doesn't mean the standard requirements of a website don't apply.
You may have the best products on the market, but if your website navigation is all wrong , or your team isn't responsive, you won't be getting anywhere fast.
Take a look at the standard features of any website design below…
Be Concise
Just like any website, you should implement short and snappy phrases as well as CTA's to get people to buy your products.
The same rule applies to all content, don't say something in 20 words if you can say it in 10.
Ultimately, it's not worth spending your time making your website content extravagant and super detailed, as long as website visitors can find the products they need.
Therefore, use cleared product categories, CTA's, and descriptions to help customers find what they're looking for.
Whilst you don't want to appear too tech-heavy when it comes to your website, you also don't want to make it overly fluffy either.
It's a careful balance between creating engaging website copy that makes your brand more human, yet still being concise and straight to the point.
Be Responsive
Regardless of whether your website is being accessed on mobile or laptop, it needs to be responsive and deliver a good user experience.
If your website is poor, people will go elsewhere.
Furthermore when it comes to online shopping, lots of consumers browse products on their mobile device.
If your website is very slow or your shopping cart takes an age to upload items, then customers will simply bounce back.
No one has time to wait for tech to work – we live in a digital world where it is simply expected.
Also bear in mind that customers buying products in the manufacturing sector are usually making a decision based on price and convenience.
If your website is not responsive and mobile-friendly then this is hardly very convenient!
Make sure you test your website on both desktop and mobile to ensure a smooth user experience.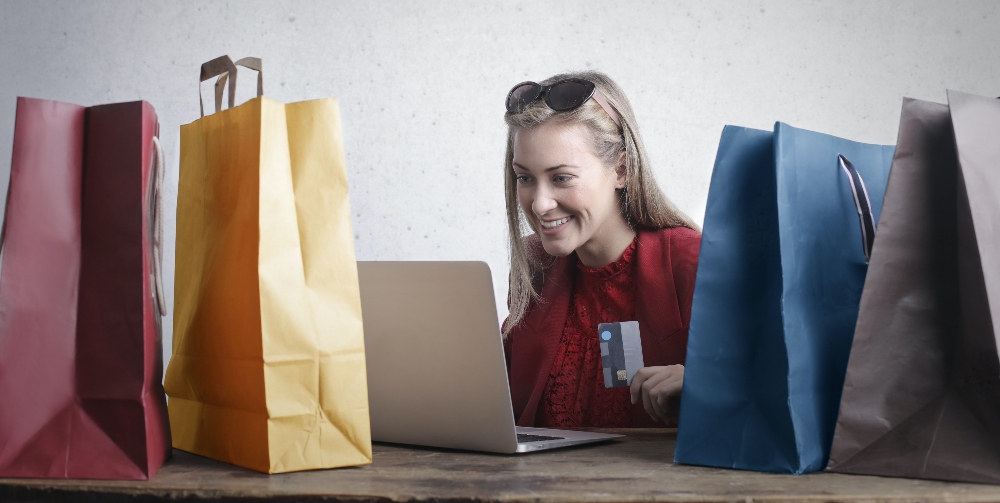 Make life easy
Make products easy to find otherwise customers will get bored.
If you're selling lots of different products under one brand make sure they are easily categorised and easily searchable.
Don't have them buried in strange places where customers have to start digging.
If you have a large selection of products, make sure they are easily searchable by keyword, part number/SKU, or other key factors.
It's preferable for both user experience and search engine optimisation, to have a separate page for each product or product category.
Make sure each product page includes any necessary information and documents including spec sheets, ordering guides, brochures, installation instructions, etc.
Be interesting
Your website should be visually appealing otherwise people will not be engaged.
You want to give them a reason to stay on your website and to explore the products you have on offer.
As such, use eye-catching imagery, easily digestible text, and videos to make your website more interesting.
As we mentioned earlier in the post, video content can be used to invite customers into your factory. Give them a tour of the different workstations and machinery in operation so that they understand the manufacturing process as a whole.
You can then display this video proudly on your website to ignite interest in potential customers.
Only because you work in the manufacturing sector, you shouldn't be afraid to do something a little different.
Even when it comes to technical information such as data sheets and specification documents, you can still make these more visually interesting.
Instead of overwhelming customers with lots of numbers and dimensions, is there a better way you can display this information? Perhaps by using graphs or infographics?
There's always a way to bring content to life, it's just about pushing the boundaries.
Include clear CTA's on every page
Whether customers are on your homepage, product page, or about us page, there should be clear CTA's which encourage click-throughs.
This could be something as simple as 'get a quote' or 'find out more' but they must be visible and positioned in the right place.
Best Manufacturer Website Examples
Creating an attractive and functional website in the manufacturing sector can be a challenge.
After all, not only do you need to convey technical information but you also need to communicate strong brand values.
However the good news is that it can be done.
Take a look at these examples below…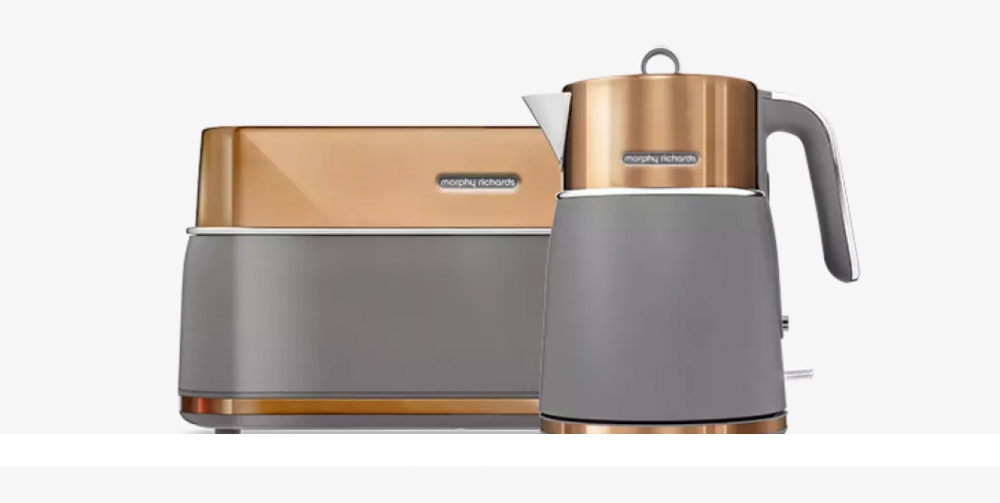 Credit to Morphy Richards
Morphy Richards
Morphy Richards is British brand of electrical appliances headquartered in Swinton, in South Yorkshire, England.
Whilst the nature of their business might sound a little drab (I mean how exciting can household products be?!), their website somehow manages to bring these products magically to life.
In fact, it actually makes their products look really, really good.
Their website is anything but drab and features a whole host of engaging imagery, much of which can be attributed to their product range.
They've even managed to make a kettle (yes a kettle) look stylish with its matte grey handle, and rose gold top.
I want one!
Whilst these items are all a commodity and something we need as part of our kitchen set up, you feel drawn towards them almost like they're a fashion item. And that's because Morphy Rochards have made them look so stylish and glam.
The product categories are also beautifully laid out making it super easy to jump from airfryers to irons in a matter of clicks.
I also love how nothing is cluttered either. Instead, they have let the images do the talking with just a few playful words above each product category such as 'A Bite & a Brew' when it comes to kettles and toasters.
This adds a real sense of fun into what otherwise could have been quite a boring product.
We've actually delved further into Morphy Richards in an episode of our Rebrand Review series. Make sure you give it a watch below:
Ford
Ford are a manufacture of cars and they have been in business since the 1880s.
The name 'Ford' derives from Henry Ford who founded the company from his kitchen table.
It was here that the first Ford internal combustion engine came to life, and the company have been innovating and manufacturing cars ever since.
This story alone is powerful for the brand, and creates a connection between its heritage and the present day. On the Ford website, you can easily navigate to the 'Our Heritage' webpage which walks the viewer through the journey of how the car brand came to be.
It also features some beautiful black and white imagery to create a real sense of nostalgia.
Remember this is a car brand, which could be seen as white shiny and cold. However, by having a strong brand story and walking the reader through the Ford journey, it adds a more human element.
Aside from this, the rest of the Ford website is also very well designed (a bit like their cars).
The text is really easy to read and there are clear CTA's scattered throughout the site to guide the user journey.
There's also a really good balance of text and imagery with the homepage featuring lots of full-width banner images to showcase the different car models.
There's a lot manufacturing companies can learn from this website, to ensure their content is as appealing to the end user.
Manufacturer Marketing
Marketing is crucial in the manufacturing sector, as without it, no one knows you exist.
Even the most exciting product in the world (such as the areaoplanes made by Boeing), need effective marketing.
Otherwise what is pushing people to make a sale?
As a brand, you need to get your name out there and give people a reason to make a purchase.
Whether you're selling through the traditional business model (via wholesalers and retailers) or through direct-to-consumer channels (such as your website) you need to market your offering.
And you need to work out the type of marketing that works best for you.
This is called devising a marketing strategy and it allows you to make sure your marketing efforts generate a return on your investment.
After all, you don't want to be spending thousands of pounds on something that doesn't work.
Content marketing
A blog is a good place to start when it comes to content marketing.
Concentrate on producing information that will be helpful to your prospects such as customer success stories or new developments in your industry.
You can then produce more in depth content like spec sheets, white papers, and e-books which could be gated.
This means customers will have to provide their contact details (such as name and email address) to access your content. You can then feed this information into your email marketing and nurture the relationship.
For example, if you manufacture lighting equipment for hazardous areas, and you notice somewhere has downloaded an ebook about lighting equipment for offshore oil rigs, this gives you an insight into their industry.
As a result, you can use this information to build up your relationship with them by sending information to them which is all about oil rigs. Because you're sending the prospect information which is relevant and specific to their needs, they are more likely to engage in your offering.
You're basically saying 'we know what you need, and we're the company who can give you it.'
Case studies
People buy from people.
This is the case whether you're selling to a wholesaler or retailer, or whether you're selling directly to the consumer.
Customers want to know that your product is a success, and it's not just enough for you to tell them it is.
They want to see proof, and they want to hear it from unbiased people who have no connection to your brand. This is where case studies come into play as they tell the story/ experiences of real people who have had success because of your product.
Also as mentioned earlier, a lot of industrial and manufacturing sales have been done through word-of-mouth marketing.
In this sense, a case study is a digital version of a traditional spoken recommendation which is why they're especially successful for this industry.
You need to instill a sense of trust in your consumers, and case studies are the perfect way to do this.
Make sure your case studies are visually engaging, and whilst they must communicate the important technical information, they should also be accompanied with images.
Social media
If you have social media pages, you want them to be easily accessed for customers. One way to do this is by using icons to link out to each of your pages in your website's footer.
You should also include social media icons in your email marketing campaigns to drive more traffic to these channels.
Social media is an underutilised yet great tool for manufacturing companies.
You can use this space to push your products, discuss new developments in your industry, and to add some personality to your brand. Social media can also help with recruitment as lots of people are heavily active on LinkedIn.
This provides the perfect platform to promote your fantastic work culture whilst also promoting the different job opportunities on offer. You could post quotes and testimonials from existing employees alongside images of them at work to give people a better insight into your company.
Aside from this, social media also makes selling D2C easier as it brings you closer to your audience. Not only can they interact with your posts but you can also interact with theirs and build a connection by liking or commenting on their content.
Social media can also facilitate smooth communication as consumers can reach out to you through various messaging tools. This can feel like a more personal way of communication instead of calling or emailing.
Email marketing
Email marketing allows your sales team to follow up with prospects who are interested in different products.
As outlined above, you can gate different pieces of content such as ebooks and downloadable guides so that users must enter their email address to gain access.
This information is golden as it can then be used in your email marketing to convert prospects into customers.
However, email marketing can also be used to keep customers up to date with your latest products and developments. You can also include more light hearted information such as team updates and company achievements to add more personality to your brand.
Regardless of whether you're reaching out directly to consumers or to wholesalers and retailers, you want to show a more human side.
As with your website, make sure you clearly position relevant CTA's throughout your email campaigns to drive more traffic to the right channels.
Video marketing
The importance of video marketing in the manufacturing industry is often overlooked, but it shouldn't be.
Video marketing brings a whole host of advantages as you can show consumers how products work, give them a 'behind the scenes' look into your factory, and engage consumers into what you have to offer.
Regardless of what you manufacture, and however 'boring' this might seem, video content can bring your product to life.
Very often, consumers simply buy a product without getting any insight into the manufacturing process at all. However, video can capture all of this and show the transformation of the product from raw materials to finished goods.
It can be pretty interesting to see!
On top of this, video content makes you more human and relatable as manufacturing companies are still seen as stuffy and outdated.
By featuring your employees on camera and inviting people into your factory floor and operations, you're adding a more personal layer to your brand.
You could also use video marketing to highlight success stories from previous customers rather than writing up a lengthy piece of text. This can be shared on social media and your newsletter to engage even more consumers.
Logos for awards, certificates, partners, or associations
Lots of manufacturing companies have awards and certificates for a whole host of things, from delivering the best customer service to being a fantastic employer.
As a result, make sure you display these logos proudly on your website as it shows consumers (and new employees if you're recruiting) what you're like as a company.
It's another insight into the more personal side of your brand and it highlights your credibility even more further.
These logos should be displayed on your website homepage as this immediately shows people that you are an expert in your field.
Aside from this, you should also display these achievements somewhere prominent in your factory such as the entrance, so that new customers and partners can see what you've accomplished from the moment they step through the door.
Manufacturer Marketing Examples
You might think effective marketing in the manufacturing sector is tricky as you've got to hook people in when sometimes, it's not the most exciting product.
However the good news is that it can be done – you've just got to be creative and think outside of the box.
Take a look at these examples below…

Credit to Test Devices Inc
Test Devices Inc
Test Devices Inc., a rotational testing systems and services provider, provides users with in-depth content through their 'Spin Testing For Manufacturing 101' ebook.
They provide an in-depth but easy-to-understand look into the capabilities, processes, and benefits of spin testing for anyone exploring the topic.
The ebook also features lots of imagery, diagrams, and charts to explain different concepts instead of overwhelming the reader with information.
As we know, the manufacturing sector can be confusing to someone who does not understand the industry in full, so accompanying text with images is key.
The sections are also divided into small paragraphs and bullet points which makes the information easier to digest.
This is something for manufacturers to bear in mind when creating ebooks, as although they are a comprehensive deep-dive into a certain topic, they also need to be understandable for the reader.
Hudson Technologies
More manufacturers and industrial companies are using video marketing to increase their brand awareness and to add a more human touch to their marketing.
Hudson Technologies are an example of this as they have added a Tooling video to their 'Custom Tooling' website page to supplement their written content.
As we've outlined above, video marketing is key in the manufacturing industry as it helps to explain a product or service to consumers.
Therefore by also including a video, you're inviting consumers into the process so that they can see it first hand.
Hudson Technologies have also made this video more engaging by including an upbeat soundtrack. This brings the video content to life and encourages you to watch from start to finish.
The voiceover is also very clear and easy to follow, which helps the viewer learn more about what is happening on the screen.
Tools to Help
Whilst having an effective brand, marketing strategy, and website in the manufacturing sector might sound like a lot to wrap your head around, you'll be pleased to know there are some tools to help.
From automating manual marketing processes to following up with potential leads, it's good to know you have these tools on hand.
Marketing Automation Tools
Marketing automation tools help manage different marketing activities without the need for human input.
Sound scary?
It isn't! They're actually extremely helpful and will enable you to spend more time on other parts of your business.
Instead of manually following up with leads, or posting directly to social media at different times of the day, you can use a marketing automation tool to do it for you.
Not only do these tools help in terms of time, but they can actually lead to a higher quality of content. Many of the automation platforms come complete with analytics so that you can identify what's working against what isn't.
You can then double down on the things that work in the future and ditch those that don't generate any value.
There are a whole host of marketing automation tools available for every need and budget, so it's about working out which processes your team are handling and which of those processes can be automated.
Some of our favourite marketing automation tools include Active Campaign (email marketing) Hubspot (email marketing), Hootsuite (social media marketing), Clearbit (data enrichment), and Marketo (SEO and content creation).
Google Analytics
This tool is free to set up and is useful for anyone with a website.
Google Analytics allows you to track metrics such as website visitors, bounce rate, most viewed pages, and how they reached your site.
You can then use this information to build and nurture relationships with prospects as you know what information they're looking for.
This can be passed over to your sales team who can then follow up with the relevant prospects.
Ecommerce Software
Ecommerce relates to the sales a company makes online.
It can be difficult to keep these sales synchronised with stock, production, and financial data, as it requires a lot of manual effort.
This is where e-commerce software comes into play as it connects the individual systems together.
Examples of ecommerce software include Shopify, WooCommerce, Wix, Looker, Squarespace, and Magento.
Each of these platforms have their own features and benefits so it's about working out which is most suitable for your business. You can also get a free trial for some of these platforms which allows you to test the functionality before you commit.
Chatbots
Chatbot marketing is a way to communicate with customers 24/7 by using an automated bot. These are usually built on Artificial Intelligence (AI) or Machine Learning (ML) and are designed to simulate conversations with human users.
Think of a chatbot as a virtual assistant who can provide customers with information by using a series of automated responses.
I'm sure at some point, we've all come across chatbot marketing.
Take Amazon for example. If your parcel goes missing and you need to contact Amazon to speak to someone for an update, you'll find yourself speaking to a chabot.
There are lots of reasons to use chatbots as they automate the communication process between your business and your consumers.
This means consumers get timely and instant responses to different enquiries so that they're not waiting around for an answer
MRP Software
The purpose of an MRP (material requirements planning) system is to decipher how many raw materials are needed at any given time to meet customer demand.
This solution can make quick calculations about future orders, ensuring there is always enough stock. It automates aspects like work orders and purchase orders, saving time and reducing human error.
Product Planning Software
A production plan is used to outline what activity is needed, which resources, and at what time, so that goods can be manufactured.
Due to the amount of moving parts in the manufacturing process, it can be difficult to communicate these plans effectively, and to complete all of the necessary calculations.
However, production planning software creates the most efficient schedule, based on customer orders and the equipment/materials that are available.
The Ultimate Guide to Manufacturer Branding, Marketing, and Website Design
I hope you've enjoyed your ultimate guide to manufacturer branding, marketing, and website design!
And more importantly, I hope you've learned some useful information that you can incorporate into your own business.
The key takeaway from this post, is that manufacturing brands don't have to be boring.
Regardless of whether you're selling nuts and bolts, steel door frames, parts to make diggers, or household items, you've got to make your brand engaging.
This includes keeping up with the changing consumer landscape and investing in digital marketing and a website.
Long gone are the days when traditional sales and word-of-mouth marketing was enough.
There's a new kid in town, and it's the internet.
If you don't modernise and embrace the online world, you run the risk of being left behind and overshadowed by your competitors.
If this sounds daunting, then you need a professional partner like Canny. We've already helped lots of manufacturing brands, both in the industrial and renewable sectors to achieve success. Whether that's through their branding, marketing, website, or a combination of all 3, our team have the skills to transform your business.
Simply get in touch and let's get the conversation started!